Williams' Rob Smedley 'a little surprised' by Valtteri Bottas' pace in British GP
Finn carves his way through Silverstone field to finish second
By Mike Wise
Last Updated: 07/07/14 4:16pm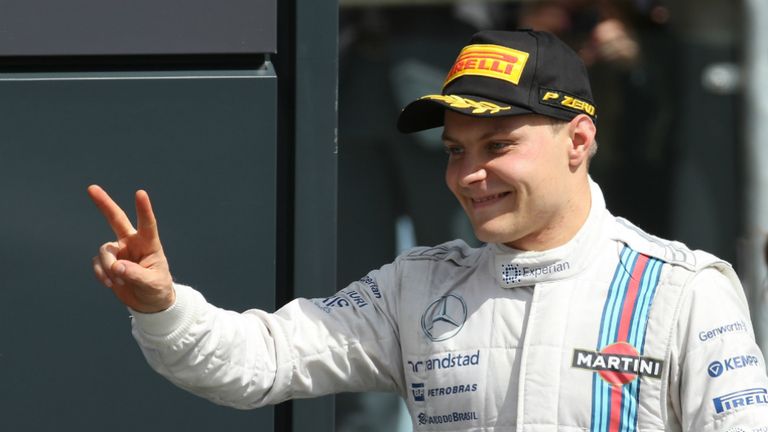 Williams' Rob Smedley admitted he was "a little surprised" by Valtteri Bottas' pace in the British GP but has no doubts about the Finn's potential to go all the way in F1.
Bottas sliced his way through from 14th on the grid to finish second behind Lewis Hamilton in Sunday's race, the 24 year-old seemingly passing car after car in the laps after the re-start caused by KImi Raikkonen's accident.
The result was the best of Bottas' burgeoning career and came only a fortnight after he claimed his first podium finish with third place at the Austrian GP.
"I think that he's a very, very good driver. He's a great driver," Smedley, Williams' Head of Performance Engineering, said afterwards. "His racecraft is phenomenal and he's super-quick.
"The good thing about Valtteri is he's a young lad with his feet absolutely on the ground. He's not spoiled in any way, shape or form – which is great; neither of our drivers are so they're very easy to work with.
"And he's able to accept advice very readily, not only about the basics but also about his racecraft, about how he communicates with us.
"My opinion of him is growing week by week. I think he's a very, very good driver and he can become an exceptional driver. We're lucky to have him."
Among the cars Bottas chased down were Nico Hulkenberg's Force India and the McLarens of Kevin Magnussen and Jenson Button, with Stowe corner proving a particularly happy hunting ground.
Both teams are, like Williams, Mercedes customers and although Smedley said that Wlliams' FW36 lacks the ultimate downforce of, say, the Red Bull, its low drag made the difference on the high-speed Silverstone track.
"I think the chassis and power unit package is absolutely exceptional and we shouldn't underestimate how much the power unit has played in today's result, because Valtteri was able to overtake cars, get past them very quickly, dispose of them very quickly and then use the car's pace," he said.
With Bottas comfortably fastest overall through the speedtraps, Smedley also admitted he was "a little surprised" by his progress, which was needed after a fraught qualifying session for Williams on Saturday.
"We knew that we had a quick car – which made yesterday all the more disappointing really – we knew we were going into the race with a good car, around where we've been at the last few grands prix," he said.
"This track is very dominated by aerodynamic drag sensitivity, by the power sensitivity – there's not many low-speed corners here – so we knew that the car would be good. We just didn't realise how good."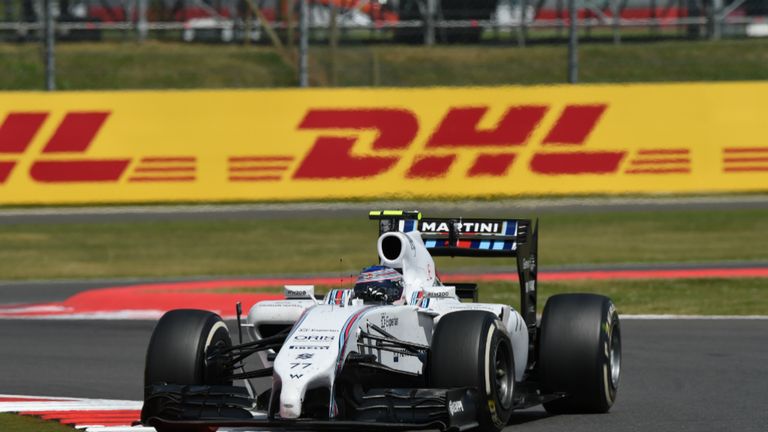 Williams' joy was, however, tinged with sadness for team-mate Felipe Massa, who was forced to retire after getting caught up in Raikkonen's crash.
Making his 200th GP start, the Brazilian made a poor getaway after his car developed a clutch problem on the formation lap, which Smedley thought was too slow.
"I'm hugely disappointed to have a car that quick and have only one of them finish," he added.
"That's life, that's Formula 1; you just have to get on with it. I'm torn because I'm happy with the fact that the car is very quick, which is always the main thing, but gutted that one of them's gone out and we've got no points with it."