Jenson Button rues McLaren's weather radar reading after slide down Hungarian order
Briton fell from lap-14 race lead to tenth place at chequered flag after McLaren incorrectly kept both drivers on intermediate tyres
By James Galloway
Last Updated: 28/07/14 7:58am
An unhappy Jenson Button believes McLaren "threw away" their chance of a stronger result by misreading the weather in a topsy-turvy Hungarian GP.
Having at one stage led Sunday's unpredictable race, the 34-year-old finished only tenth having earlier pitted twice within the space of just six laps after the McLaren pitwall made what proved the erroneous decision to stick with the intermediate tyres at the opening Safety Car-triggered stops while the majority of the field switched to slicks.
Following a massive pre-race downpour, Button ran fifth in the opening laps but, after the Safety Car, second to Daniel Ricciardo after the race's early top-four had been forced to continue for an additional slow lap. However, although Button passed the slick-shod Ricciardo for the lead on the lap-14 restart, no further rain arrived and the Briton was soon forced to retreat to the pits for slick tyres as his grooved intermediates overheated.
"We obviously use different radar to everyone else because on the radar the team thought it was going to rain," a frustrated Button told Sky Sports F1 after the race.
"I did everything right in the race and that's why it's always tough when in every condition you do everything you can. Fifth at the start of the race, definitely out of position, and I put the car in a good place then we threw it all away."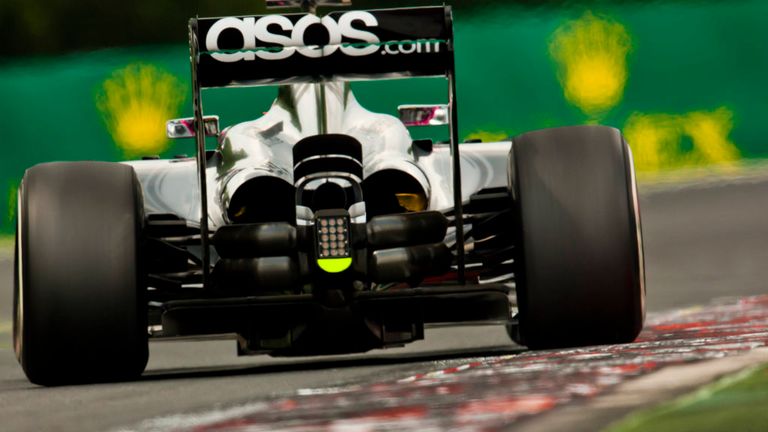 Although Button declined to suggest where he might have finished had McLaren not made the wrong tyre call, it appears likely that a top-seven result would have been achievable.
Kevin Magnussen, who finished 12th after starting from the pitlane, was also incorrectly kept on the intermediate tyres and team boss Eric Boullier conceded they had simply got it wrong and now needed to understand why.
"To be honest we tried our best, on the radar we had a signal saying the rain's coming in five minutes and I think the call was wrong. It's a shame because both drivers did a good race…wrong call," the Frenchman admitted.
"If you look at the race after, putting some slicks [on] would have been different. At the end we need to investigate a bit more about this and understand what is wrong because we got it wrong today."
By scoring only a solitary point on Sunday, McLaren lost the chance to take advantage of Force India's first double retirement of the season and overhaul their rivals for fifth place in the Constructors' Championship heading into the summer break.