Mercedes chiefs Wolff and Lauda praise 'awesome' Lewis Hamilton for Singapore win
"He's worth his money I can tell you that!" says impressed Lauda
By James Galloway
Last Updated: 25/09/14 4:29pm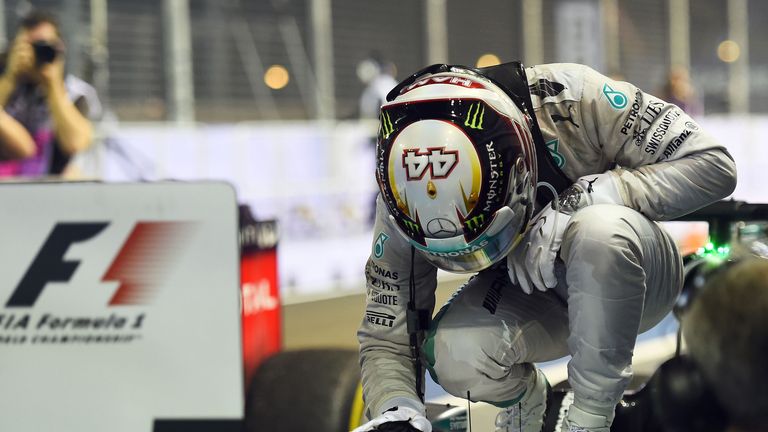 Mercedes' bosses have lauded Lewis Hamilton for his race-winning drive in the Singapore GP after the Briton effectively had to win Sunday's night-race twice.
Although the disappearance from the front-row of title rival and team-mate Nico Rosberg even before Sunday's race had started appeared to present Hamilton with a relatively straightforward run to his seventh win of the year, the appearance of the Safety Car at half-distance cancelled out the advantage he had built up over the chasing pack.
A further complication was thrown into the race by the fact that Hamilton needed to pit again to make the mandatory switch to the 'prime' compound tyres, something the leading cars behind had already done, meaning they could run to the finish.
Needing to therefore re-open as much of a gap over the field as possible, Hamilton pulled away from the field by over 1.5-seconds a lap before pitting, re-emerging behind Sebastian Vettel and then passing the Red Bull inside one lap to secure a win which took him back into the lead of the World Championship.
Hamilton's performance drew praise from his Mercedes bosses, who said the 2008 World Champion underlined his status as one of the grid's most talented – and well-remunerated - drivers.
"That was really awesome," Toto Wolff told reporters.
"These are the Lewis Hamilton days. These are the days when you recognise how great he is and it makes the difference between the superstars and the stars."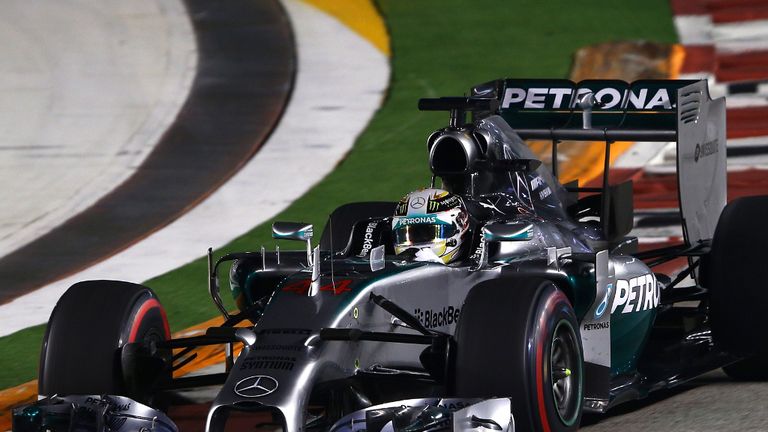 Niki Lauda, Mercedes' non-executive chairman, meanwhile told Sky Sports F1: "He's worth his money I can tell you that!
"He won the race because he drove a sensational race – nothing more to say. Hard, hard and tough."
While Hamilton's post Safety Car sprint ultimately proved enough to secure the victory, Wolff admitted the team didn't take anything for granted despite the pace advantage of the W05.
"When you have one car remaining and this is your only weapon out there you have doubts in everything. Constant doubting," the Austrian explained.
"It was clear that when we saw the pitstop was okay he came out two seconds behind Sebastian that he would probably pass him, but there's always a doubt."