Bernie Ecclestone reckons that F1's cash crisis can be sorted out
Sport's CEO says it makes sense for bigger teams to forgo prize money - but also reckons smaller outfits spend too much
By Mike Wise
Last Updated: 25/11/14 5:57pm
Bernie Ecclestone reckons that F1's cash crisis can be sorted out and says it makes sense for a redistribution of prize money from bigger to smaller teams.
Yet speaking to Sky Sports News HQ's Craig Slater ahead of Sunday's U.S. GP, the sport's commercial rights controller also blamed smaller teams for spending too much.
"They have to look at the way they run their country," Ecclestone said. "If you are employed doing something and you tell your wife 'This is how much I earn', she knows how much she can spend.
"The trouble with all these people is that they spend more than they earn."
With F1's two smallest teams, Marussia and Caterham, in administration, there was talk in Austin that Force India, Lotus and Sauber might boycott the race in protest at the situation.
The disparities in prize money earned by those outfits and F1's frontrunners are large, as the above graphics suggest, with a large chunk of total income leaving the sport altogether.
Bonus payments are also made, with Ferrari getting a large handout - comparable to the total received by some midfield outfits - purely by virtue of their longevity in the sport.
Teams have agreed to race in the past after signing the so-called Concorde Agreement, although in reality it's more the case that a patchwork of commercial deals are agreed with Ecclestone.
Even the 84-year-old is exasperated by the situation. "I might change the lot," said Ecclestone, who has admitted a measure of responsibility. "It might be good to tear the whole lot up and start again.
"The world has moved on since we made those agreements. I am one of those guys that if I make an agreement it is an agreement."
Ecclestone has no problem with big teams forgoing some of their income. "It is up to them," he said. "It makes sense of course."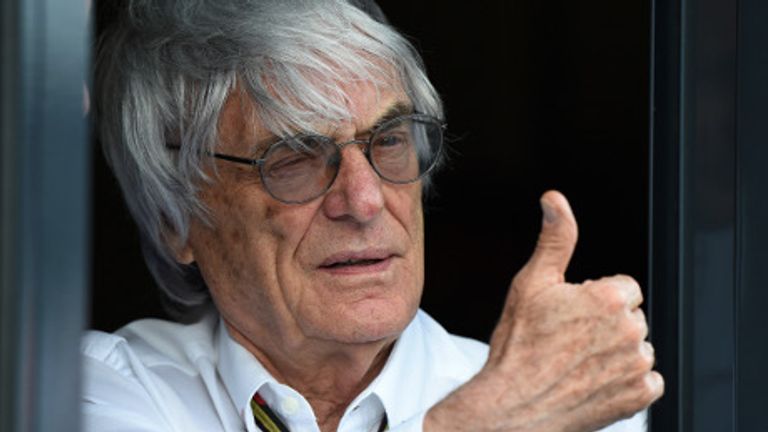 In truth, the boycott threat never appeared wholly serious and Ecclestone said the teams concerned hadn't raised it with him.
"Not at all. They are lucky they didn't," he said. "As far as I am concerned it would damage them."
Although only 18 cars raced at the Circuit of The Americas, Ecclestone suggested earlier in the weekend that just 14 might be around next season.
The sport's CEO, who has suggested in the past that bigger teams could run third cars, added: "Absolutely this can be sorted out. This has been done in the past when things have happened. We get things sorted."