Wait goes on for Jenson Button as McLaren driver pays tribute to Lewis Hamilton
Button ends the year with more than twice as many points as Kevin Magnussen but is still expected to lose his McLaren seat
By Pete Gill
Last Updated: 23/11/14 5:31pm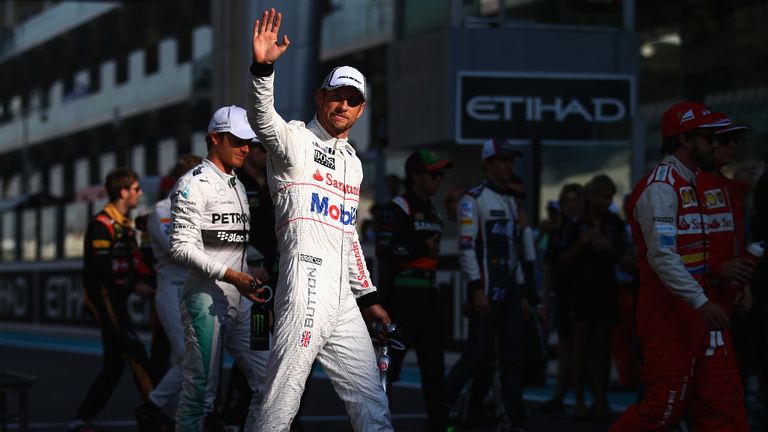 Jenson Button has congratulated Lewis Hamilton on his second world title after delivering yet another resounding reason for his retention at McLaren with an outstanding performance of his own in the Abu Dhabi GP.
While Hamilton enjoyed the "greatest day of his life" as he secured the World Championship with a wheel-perfect display to win the race, Button endured and enjoyed a rather more mixed afternoon as he battled to fifth at the chequered flag.
A day after beating Kevin Magnussen to top the young Dane by a scoreline of 10-9 in qualifying, Button's gutsy effort on race day meant he ended the season boasting more than twice as many points as his rookie team-mate. Nevertheless, with Fernando Alonso believed to have put pen to paper on the biggest deal in F1 history, Magnussen is still widely expected to be named as Alonso's 2015 partner.
What more could Button do? "Shout really loudly? I think that is all there is left to do!" the Englishman plaintively retorted to Sky Sports F1.
The veteran was spotted in close conversation with McLaren chief Ron Dennis immediately after the race but, with the team adamant that a decision still hasn't been taken on their 2015 driver line-up, Button remains none the wiser about where he will be driving next year.
"We talk before races and we talk after races," said Button of his conversation with Dennis.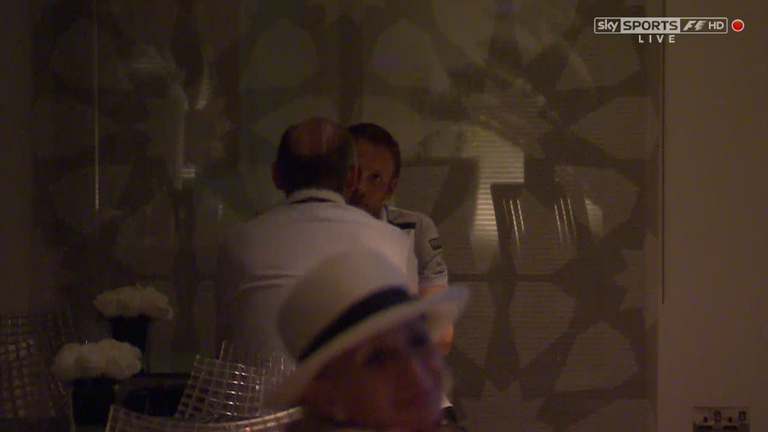 While the cost of retaining Button over Magnussen is reckoned to be the likely deal breaker against the 2009 World Champion staying on with McLaren for a sixth season, Button's defeat of Force India pair Nico Hulkenberg and Sergio Perez will have itself saved a small fortune for McLaren in end-of-season prize money.
"Fifth was as much as the car would do and we were lucky to finish fifth else we would have lost out to Force India in the Constructors' Championship," noted Button.
"I've had a good end of the year. The start of the year was great, the middle was a bit tricky as l had a lot going on in terms of my engineers changing. But now I feel like we are on top of that. We weren't very quick today but we came home fifth, which l think shows how well we get on together.
"It was the perfect end of the season and hopefully it will not be my last."
Typically, though, Button reserved the last word for Hamilton on the day that his former McLaren team-mate bettered his own haul of a solitary world title.
"We all know that, in the real world, winning one World Championship is enough. But winning two is just magnificent," said Jenson. "A massive congratulations to him."