Mercedes' rivals Red Bull and McLaren aware beating champions an uphill task in 2015
Toto Wolff has, however, predicted a tougher fight for supremacy
By Pete Gill
Last Updated: 20/01/15 1:25pm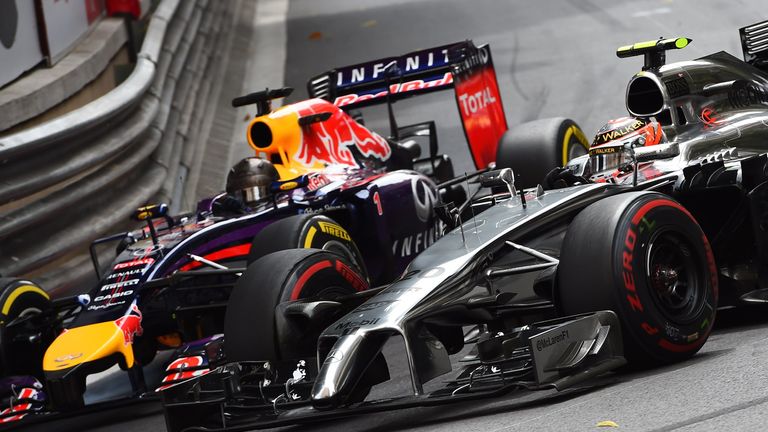 McLaren and Red Bull have warned they might struggle to beat Mercedes in 2015, despite Silver Arrows boss Toto Wolff predicting a competitive battle from the off.
Mercedes secured the 2014 Constructors' Championship with nearly 300 points to spare, almost the tally accumulated by third-placed Williams.
Their unprecedented dominance included a record 11 one-two finishes, and with the sport's rules largely unchanged between seasons Mercedes are expected to remain at the forefront when the new campaign starts in Australia on March 15.
"We know that we went into the winter with a target on our backs for the other teams - and we are certain that our rivals will be competitive from the opening race in Melbourne," said Wolff. "So we have to focus on every detail if we want to build any advantage this year."
Whether McLaren, powered by Honda in a rekindling of one of the sport's most successful and iconic partnerships, can mount a sustained challenge to Mercedes is one of the most intriguing unknowns heading into the new season. The feeling persists, however, that 2015 may be a year too soon for the old-but-new partnership.
"I think it's going to be difficult to beat Mercedes, but we will definitely try," McLaren boss Eric Boullier told Sky Sports News HQ.
McLaren last won a race in 2012, but their upgrade to the status of a 'works team' has triggered an outpouring of optimism that F1's sleeping giant may finally wake from its prolonged slumber. "I think we have a great team, great partners, great engine, great drivers," added Boullier.
A great car would be useful, too – the MP4-30 will be launched on January 29, just three days before the Jerez test when the team's all-champion driver line-up of Fernando Alonso and Jenson Button will try out their new office for the first time.
"It's very nice to see them getting very excited," said Boullier. "Phoning, coming to MTC and asking questions to the engineers and challenging everybody because they are very eager to be back behind the wheel."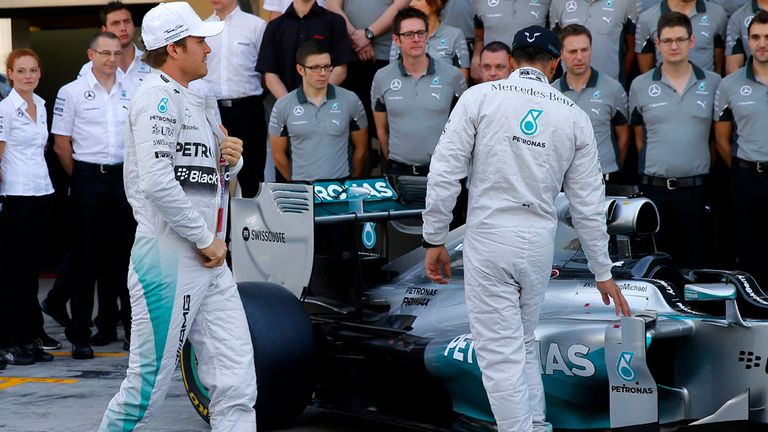 Red Bull, who won all eight available titles between 2010 and 2013, were crippled by an uncompetitive – and frequently uncooperative – Renault engine at the advent of the sport's new turbo era last year, with their three victories chiefly a consequence of outstanding driving from Daniel Ricciardo, Mercedes' unreliability, and the aerodynamic efficiency of the RB10.
With Adrian Newey's involvement in the design of the RB11 all-but guaranteeing another aerodynamic masterclass, the onus is firmly on Renault – dropped by Lotus between seasons – to deliver an engine in at least the same class as the Mercedes power unit.
"There's been some work done on the engine which is obviously one of the things we really need to work on. With the car itself, preparations are going well," said Newey.
"Mercedes had a big benefit last year and trying to reduce that is, particularly with engines which are obviously long-lead items, not an easy task but Renault are working hard so we'll trust in our partners."
Mercedes have no such dependencies to fret about. The team have described themselves as 'relaxed' about the recent aggravation surrounding engine development after Ferrari uncovered a loophole in the regulations allowing manufacturers to continue tweaking their engines even after the season has commenced. Illustrating their inner confidence, Mercedes remain blissfully unconcerned. "We will work as planned for 2015," said Wolff.
What the rest of the field would give for such sanguinity.
The Sky Sports F1 Online team will be providing live commentary of all three winter tests, starting in Jerez on February 1, with live updates from trackside also on Sky Sports News HQ.