Malaysia GP talking points
Can Red Bull and Renault get a grip? Will Alonso shed any light on his testing crash five weeks on? And will Manor get out of the garage?
By Pete Gill, James Galloway, Mike Wise and William Esler
Last Updated: 01/04/15 4:02pm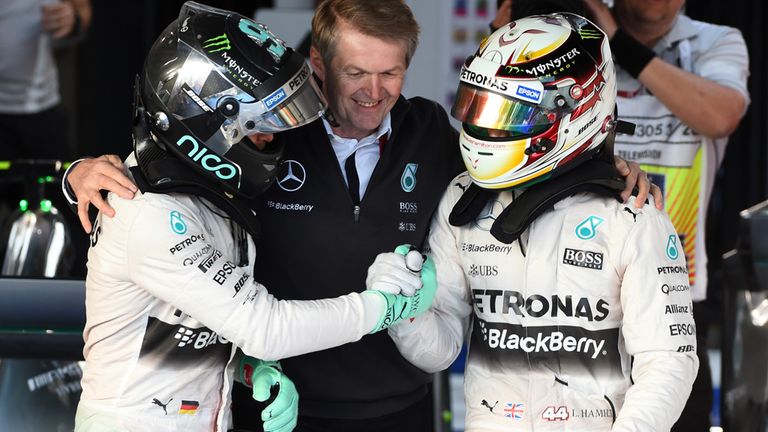 The big topics of debate ahead of this weekend's race at Sepang
Could a Mercedes-fest change the F1 debate? 
It's not just Mercedes threatening to run riot in Sepang this weekend. All the Mercedes-powered teams are looking menacing because if there is one circuit where their power advantage - reckoned to be in the region of 100bhp over their Renault counterparts - is likely to count then it is, erm, Monza. But if you are looking for a close second, then Sepang, with its power hungry pair of never-ending straights, is a decent contender.
Unless Renault and Ferrari suddenly up their game, the upshot is likely to be a vestige of relief for Force India in their battle to avoid backmarker status, probable regression for Red Bull at the expense of Lotus, Williams replacing Ferrari as the best of the rest and Mercedes disappearing as a silver glint over the horizon. Only a subtle change there then.
The usual variables – rain, bad luck, unreliability – may rip any such expectations rudely asunder, but the prospect of Mercedes teams, led by the big brother Silver Arrows, collectively trouncing the rest of the field in Sepang is a realistic outcome. "The problem is the gap is so big," warned Christian Horner after the Australian GP. "You end up with three-tier racing and I think that's not healthy for F1."
It isn't, but Horner's argument lost its zest when he suggested the FIA should penalise Mercedes. No matter that the suggestion jarred given it was delivered by the boss of the team which had won four of the last five championships. Soporific domination would be a small price compared to the damage done to the sport if F1 actively politicked against the pursuit and achievement of outstanding excellence.
But what precisely is Mercedes' current excellence? That the question needs asking is itself telling. And that it cannot be easily answered is the most trenchant answer of all.
F1's man or machine debate may be as old as the ages, but the modern era has delivered an extra, ambiguous twist: man, machine or power unit? F1 has always been an esoteric business but the great irony of the current era is that in its pursuit of road relevancy, the sport has never been so inaccessible for Joe Public to understand or appreciate. If Mercedes and their cohorts run away from the rest in Sepang, anxiety that the pinnacle of motorsport has taken a wrong turn to messily morph into the pinnacle of motorsport technology may become decidely awkward.
PG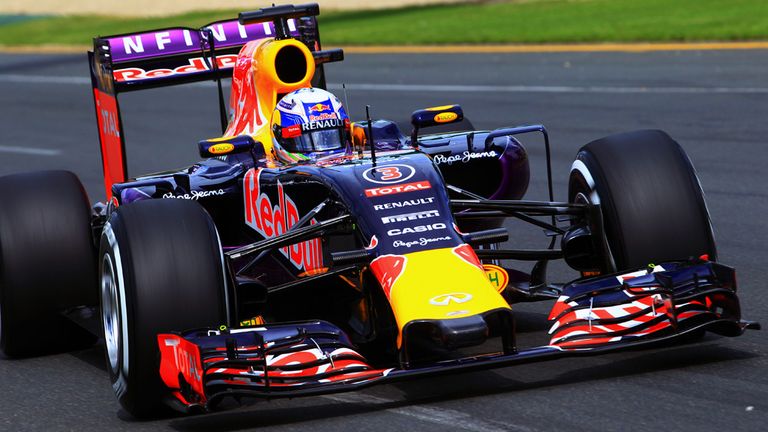 The gloves are off between Red Bull and Renault 
It's a relationship that has yielded four world titles, yet Red Bull and Renault have never appeared particularly harmonious bedfellows. But are they now headed for the divorce courts? Renault Sport F1 boss Cyril Abiteboul has clearly decided he's had enough of Red Bull's continuous carping at their efforts and hit back.
It seemed a case of 'touche!' when Abiteboul claimed the problems Red Bull had experienced in Australia were actually of their own making – that they had forced Renault to rush through last-minute changes to their power unit that bypassed the usual quality checks. "We have been manufacturing F1 engines for 37 years," Abiteboul, rather pointedly, told L'Equipe. "We know what we need to do."
Emboldened, he went on to say that Red Bull's RB11 was as much to blame for their poor display in Melbourne as its power unit, labelled "undriveable" by team boss Christian Horner. That came after Red Bull designer Adrian Newey had also pinned the blame squarely on Renault's shoulders.
And Abiteboul's latest response? "It's hard to have a partner who lies," he told Auto Hebdo. "Adrian is a charming gentleman and an outstanding engineer, but he spent his life in criticizing his engine manufacturers. He's too old to change."
An attempt by Renault to simply stand up for itself? Perhaps. Abiteboul tweeted a picture of some boxing gloves while also saying that they must work together to move forward. Yet with talk that the French manufacturer is looking at buying another team, with Red Bull pushing engine guru Mario Illien on them as a 'consultant', and most importantly with an engine that's said to be 100 bhp down on that of Mercedes and unlikely to catch up, there is a feeling now that the partnership is in serious trouble. Publicly accusing someone of lying?
In the short-term, the question is whether they can get a grip this weekend. According to Renault director of operations Remi Taffin, solving the driveability problem is "definitely not an easy fix [but] it does not require a complete redesign". A car down on power is hardly likely to flourish on Sepang's two long straights. Consolation would typically come through the track's long, high-speed corners but if the drivers aren't confident enough to push then they won't get the tyres and aerodynamics working properly.
"You are so far away from optimum," said Horner, who will answer questions in Friday's FIA press conference alongside Abiteboul. Seconds out...
MW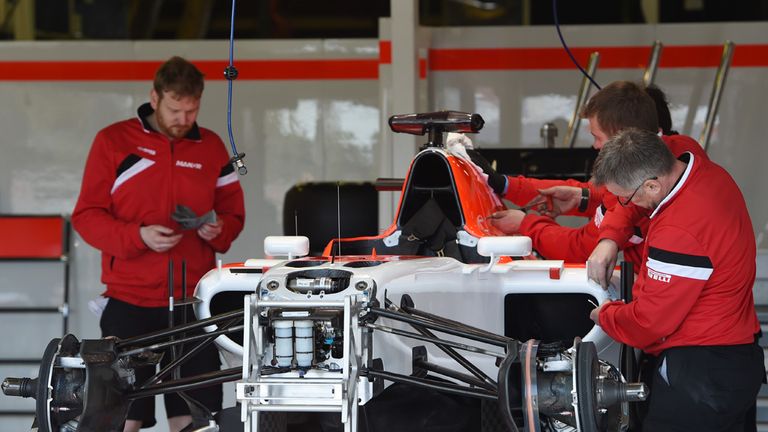 Will we see 20 cars in Malaysia? 
After failing to take part in session in Australia, team principal John Booth has promised his Manor squad will be ready to take part in Friday practice at Sepang.
"Absolutely," said Booth when asked following the Australian GP if his cars would run in Malaysia. "We're in a massively different place now than where we were at the start of last week. The progress was colossal, just not quite enough, but now we'll get to Malaysia on Monday, start setting up at the circuit on Tuesday, and for sure we'll be ready to run on Friday."
However, rumours still persist that the team will not be ready after battling software problems in Australia and some in the paddock think that it may not be until China that we see the Manor cars run. Development time will have been limited during the races due to time spent shipping between the venues and as Booth admitted, they will only have a couple of days to work on the cars at the Sepang Circuit.
With staff numbers still limited and the car still devoid of sponsors there are questions as to the amount of resources the team can put into being ready for Malaysia, while also developing a separate 2015 car. However, after being investigated by the stewards and cleared of any wrongdoing in Australia, it is unlikely another no show will be looked upon as favourably. Thus we may see a Manor car on track at some point, even if it is only for a lap.
If the team do manage to take a full part in the Malaysia weekend it will be a great tale of the underdog fighting back given the short period of time that has elapsed since they exited administration.
WE