Christian Horner has written off struggling Red Bull's 2015 season
"It's not really enjoyable being in a grand prix like today where you are not really racing, you are just going round," team boss laments after both cars lapped in Spanish GP.
By Pete Gill and Mike Wise
Last Updated: 19/05/15 1:44pm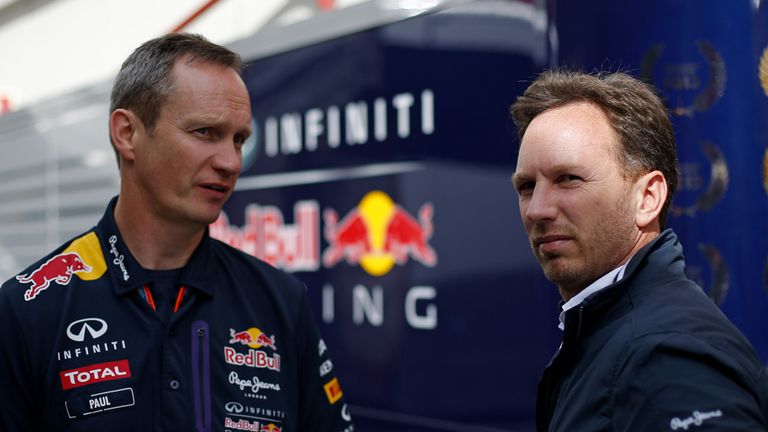 After watching Daniel Ricciardo and Daniil Kvyat get lapped by Spanish GP winner Nico Rosberg, Red Bull team boss Christian Horner has written off their challenge for the season.
Ricciardo and Kvyat finished seventh and 10th respectively at the Circuit de Catalunya, with Horner saying the team's performance is such that they're "not really racing".
The former world champions have continued to struggle with their Renault hybrid engines this season, although all the cars powered by the French manufacturer made the chequered flag on Sunday.
Ricciardo is already using the fourth and final power unit he's allowed this season without picking up a grid penalty, but Horner said Red Bull's drivers won't be backing off.
"We are so far on the back foot with reliability that this year is pretty much a write-off and they have to go for it - even if they use 20 engines it would be better to learn for next year than be conservative," he said.
"Our philosophy is to push performance. [Renault] are looking at different solutions but they don't have a definitive direction yet - but hopefully they are honing in on that. Things in the engine world seem to take longer than in the chassis world."
The situation led to a falling out between Red Bull and Renault at the start of the season, although lately their relationship has been on a more even keel.
Even so, rumours persist that Red Bull owner Dietrich Mateschitz might consider selling up, with Volkswagen/Audi cited as a potential buyer.
Horner has said the rumours are wide of the mark. "We have to try the sort issues out," he added on Sunday. "It's not really enjoyable being in a grand prix like today where you are not really racing, you are just going round. The determination is to get back.
"The frustrating problem we have is that it is not all in our hands, we are relying on our partner and all we can do is offer our support so that they can do the best they can."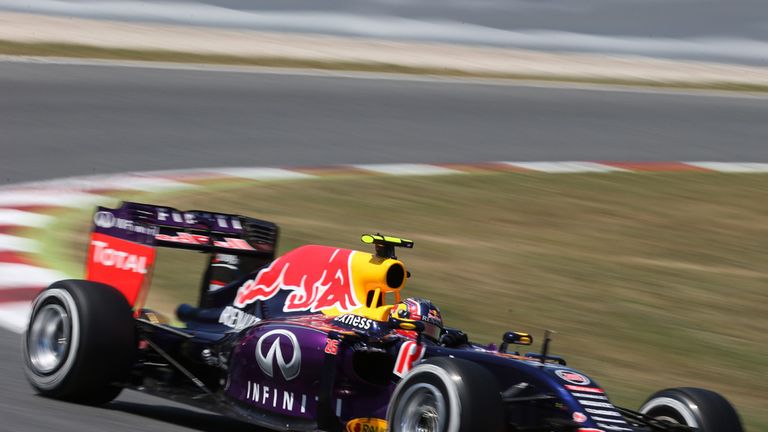 Three weeks ago in Bahrain, Ricciardo's car took the chequered flag trailing a plume of smoke when its engine blew up and Horner said that reliability seemed to have improved.
"I think it is a positive that we got four engines to the finish without any white smoke, so it's a step forward from where we have been in previous races," he said.
"Reliability seems to have been a step forward, so the focus desperately needs to turn to performance before too long."
But Red Bull's performance still lags a long way behind that of rivals. "I think we are nowhere near winning a grand prix," Horner added. "You could see we got lapped today. It's better to focus on getting performance because we are on the back foot anyway.
"You've got nothing to lose by throwing caution to the wind."