The Monaco GP talking points
Get set for Hamilton v Rosberg III at F1's showcase race, but will the weekend produce any overtaking at the front?
By James Galloway, Mike Wise and William Esler
Last Updated: 21/05/15 4:34pm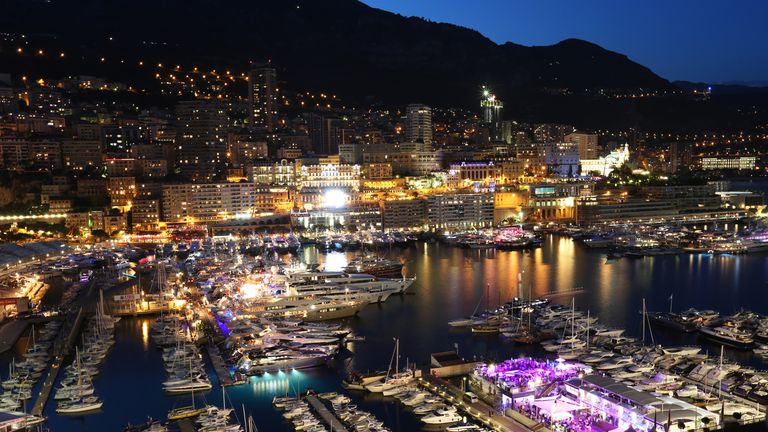 Four of the burning issues ahead of F1's showpiece Monaco Grand Prix weekend...
Hamilton out to deny Rosberg a hat-trick
"I've literally lost three opportunities – maybe four – over my career with the car to do it. So I've had five opportunities and won one."
Speaking to Sky Sports last week, that was Lewis Hamilton's frank verdict on his results at the Monaco GP. It would perhaps prove a slightly harsh assessment if you were to examine each of those years in isolation since he made his F1 debut in 2007, but his record of one win and, somewhat surprisingly, no poles at the most famous F1 race of them all does increasingly sit at odds with many of the other fast-growing statistics related to his career. And what is certainly undeniable is that he has had two chances in the last two seasons to add to that solitary 2008 success and on each occasion has been beaten by team-mate Nico Rosberg.
Given track position is nine tenths of the law on the sport's smallest and slowest track, Hamilton's victory chances in both 2013 and 2014 were effectively scuppered by Rosberg's winning of pole, explaining why the rancour of post-qualifying on Saturday last year lingered all the way through Sunday after the German's controversial trip down the Mirabeau escape road. The stakes were certainly high then, and given Mercedes' pre-eminence at the front of the field, the pair are likely to pitched into a direct fight for honours again this time round.
Putting aside the fact that a Monaco hat-trick will bring him closer to Hamilton at the summit of the Drivers' Championship, Rosberg knows he can emulate Graham Hill, Alain Prost and F1's ultimate Monte Carlo master Ayrton Senna by winning the race for a third successive year. For Hamilton, meanwhile, the task of trying to finally master Monaco again after so long will be surely be a source of inspiration and, although he may play it down in the build-up, so too might the chance to right what he clearly felt were wrongs by Rosberg 12 months ago.
So, love it or loathe it, another Hamilton v Rosberg duel awaits this weekend, but thanks to both drivers' Monaco history and the special ingredients of the iconic old circuit, it's one that's again likely to deliver a compelling narrative. JG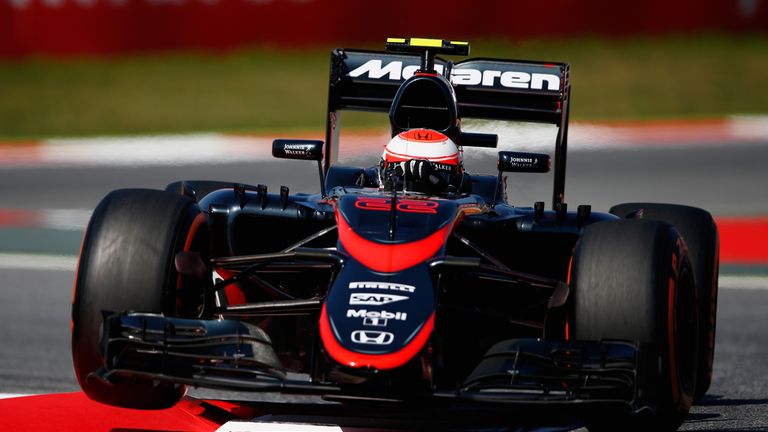 Heat of the moment stuff
When F1's most experienced driver is to be found giggling nervously post-race and describing his car as "pretty scary" to drive, you've got to take it at face value. So it was with Jenson Button after the Spanish GP, in which the McLaren driver was much too busy fighting with his own car to engage with anyone else. Indeed, such was the battle – and Button's sheepishness afterwards – that one wondered whether he'd had more to fight than the car's drunken handling; perhaps, Indiana Jones-style, a snake had somehow found its way into the cockpit of his MP4-30?
Whatever, McLaren reckoned the problem was ironed out at the post-race test, with Fernando Alonso bullish and targeting a first points finish of the season this weekend. As well the Spaniard might, since he ran as high as seventh in Barcelona before a helmet visor rip-off, rather freakishly, found its way into a brake duct, prompting his retirement and giving their jack-man the fright of his life. Alonso says he's counting on "qualifying, concentration, and strategy" in order to achieve his aim and because one can take the double world champion's concentration as a given, the obvious question to draw from that is what sort of impressive strategy McLaren might conjure if their qualifying pace falls short. And let's also not forget that a fast start has been something of an Alonso speciality in the past.
Then again, McLaren's qualifying pace might not fall short. Alonso's optimism flies in the face of Button's assertion two weeks ago that McLaren wouldn't score a point all season, but again that was heat of the moment stuff. What's more interesting is how it stacks up against the optimism of Honda motorsport boss Yasuhisa Arai, who is still boldly predicting a podium finish by the middle of the season. That coincides with the British GP, which is now only four races away. MW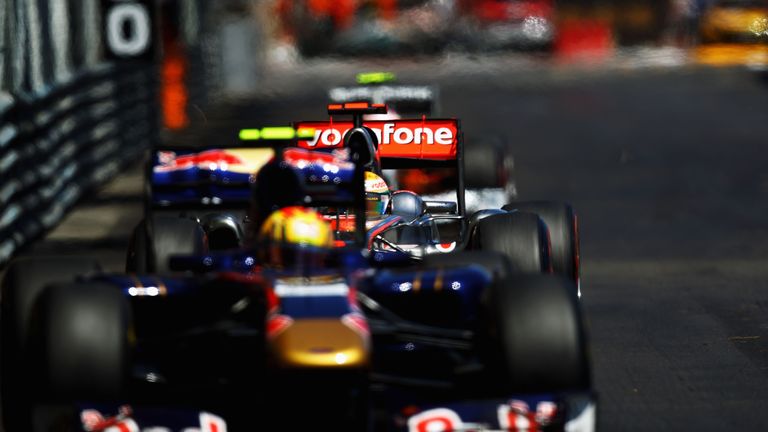 A timely return
As an event the Monaco GP is known as the jewel in Formula 1's crown, but it's a bit of a push to assume that the race – or rather the racing – is its equal. Brain-storming in an effort to remember the last time one car passed another for the lead, other than the run from the lights to Sainte Devote, is defeated by the sands of time; was it when Olivier Panis won in 1996? If so, then 20-odd years and counting tells us all we need to know about the Principality and its tendency to produce a genuine, proper scrap.
But it would also be unfair to single out the place: Nico Rosberg's win in Barcelona two weeks ago means that 19 out of 25 Spanish GPs held there have come from pole position, which hardly underlines the Circuit de Catalunya's credentials as an arena for wheel-to-wheel combat either. As we all must surely know by now, if it's guaranteed overtaking we want then DRS or no DRS, it's probably best seeking out other branches of motorsport for the fix.
Monaco's character is such that not overtaking is what becomes memorable: from Jack Brabham crashing at the Gasworks hairpin - the very last corner - when pressured by Jochen Rindt in 1970 to Ayrton Senna keeping it all together, despite Nigel Mansell throwing everything at him, in 1992; from Senna crashing out with the race in the bag four years earlier to the frenetic last laps in 1982, when a number of drivers either crashed or broke down within sight of the chequered flag and it seemed as though no-one wanted to win. (Riccardo Patrese eventually did after bump-starting his Brabham.) Better, perhaps, to accept the anachromism, consider the place's history and all the great names that have performed there in the past, re-tune one's people-watching antennae to the boats 'n' bling aspect and, most of all, marvel at the spectacle and skill involved in threading 20 750bhp cars through the tightest of confines.
In that sense, the annual jaunt to Monte-Carlo could not have come at a better time: when F1 indulges in its latest bout of 'grass is always greener'-type tinkering, but fails once again to tackle the bigger issue. Another 200bhp, more 'aggressive' bodywork and wider tyres might make the cars marginally more spectacular but the changes would cost yet more money, as would a return to refuelling. Is the enforced use of customer cars really a price worth paying? MW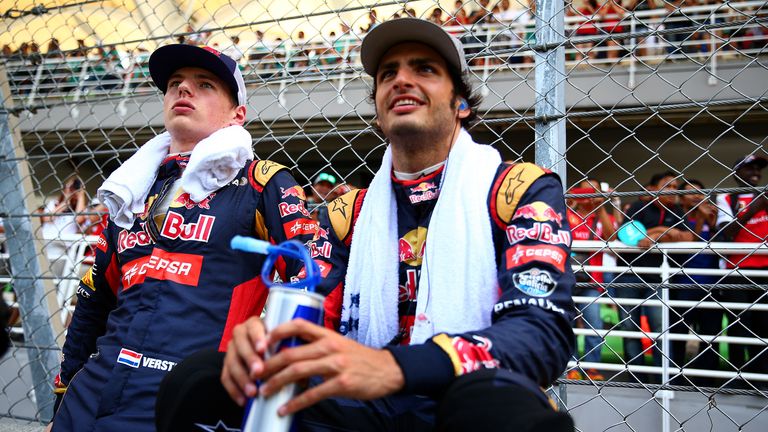 Could things get even better for the Toro Rosso rookies?
Max Verstappen and Carlos Sainz have shown impressive qualifying form this season, but their race pace has been hampered by the Renault power units. Indeed only once this season has either Toro Rosso car finished higher than it started and that was when Sainz started out of position in Malaysia after a wet qualifying.
In Spain last time out the rookies qualified fifth and sixth, outpacing the quicker cars of Ferrari's Kimi Raikkonen and Williams' Felipe Massa. But in the race they couldn't compete and slipped backwards, with only Sainz in the points at the chequered flag.
Monaco, though, places less of an emphasis on engine performance meaning Verstappen and Sainz may have an opportunity to turn their qualifying pace into an impressive race result. Couple that with the difficulty in overtaking around the narrow street circuit and their single-lap pace on a Saturday could be key. WE
Don't miss Sky Sports F1's exclusively live coverage of the 2015 Monaco GP. The race begins at 1pm on Sunday, with build-up underway from 11.30am. No Sky Sports? No problem! Watch the Monaco GP for £6.99 with NOW TV