Aston Martin say it is 'improbable' they will enter F1
Speculation has linked firm with branding deal which would see Red Bull receive Mercedes engines
By William Esler
Last Updated: 07/07/15 10:21am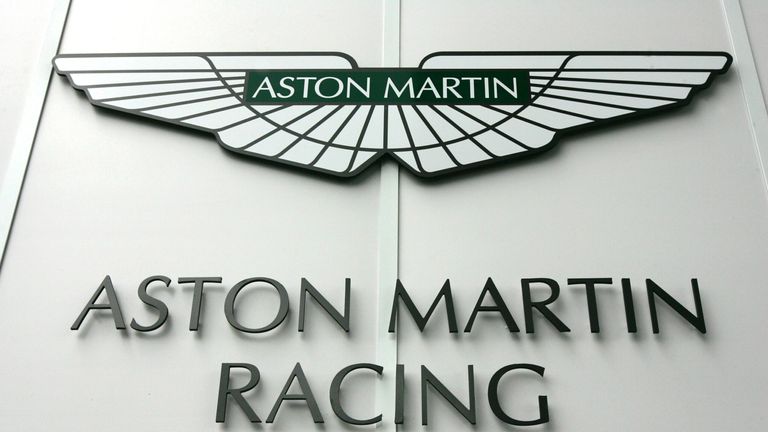 Aston Martin's chief executive Andy Palmer says it is "improbable" that they will enter Formula 1.
Reports at the weekend suggested Aston Martin would become a brand partner with Red Bull in a deal which would see the Milton Keynes team use Mercedes engines. The German marque own a five per cent stake in Aston Martin.
Palmer previously worked for Nissan and played a key role in the deal that brought the Infiniti brand to Red Bull as a title sponsor, however, he has all-but ruled out a similar deal with Aston Martin.
"The bottom line is that it would be very difficult for us. We as a company don't have the kind of money to go into Formula 1 and make a decent job of it," Palmer said.
"Unless I thought we could be challenging Ferrari in some way, shape or form I just wouldn't contemplate doing it.
"The best I can tell you is that it's improbable. I never say never but it's improbable. I think most of the teams in the pit lane at one moment or other since I've been here in the last nine months have approached me in some way, shape or form. Not Ferrari or McLaren, for obvious reasons."
While the Red Bull deal helped Infiniti raise their brand awareness, Palmer believes such a pact would not be of benefit to Aston Martin.
"Everybody knows Aston Martin. I have a job to do in terms of getting us back into the conversation amongst people that cross-shop sportscars, be it McLaren, be it Ferrari or Porsche. I need to be in that conversation," he said.
"But to get into Formula One, that's serious money that I don't have."
An Aston Martin spokesperson had previously told Sky Sports "We have made no formal approach to Red Bull" and for their part the former champions have labelled the report as speculation. However, team principal Christian Horner refused to deny that he had spoken to Aston Martin about such a deal.
"The fact is we have a contract with Infiniti and a contract with Renault until the end of 2016, anything beyond the end of that agreement is purely speculation," Horner said. "Last week it was Ferrari, this week it is Mercedes, next week it will probably be Honda or Lamborghini. There is a lot of speculation at the minute with Infiniti, we have a very good relationship with Infiniti and anything beyond the end of 2016 is purely speculative at the minute."
Asked if he could therefore deny that he had spoken to them about such a deal, Horner cryptically replied: "I speak to lots of people."
Red Bull have been partners with Renault since 2007 when they switched from Ferrari and the French firm have also supplied engines to sister squad Toro Rosso since 2014.
Aston Martin competed in F1 as a constructor in 1959 and 1960 under the entry of the David Brown Corporation.