Jenson Button says 'not a given' he will still be in F1 in 2016
2009 title winner responds to Ron Dennis's Sky F1 interview; Button insists team not thinking about 2016 yet amid current struggles
Last Updated: 14/07/15 1:18pm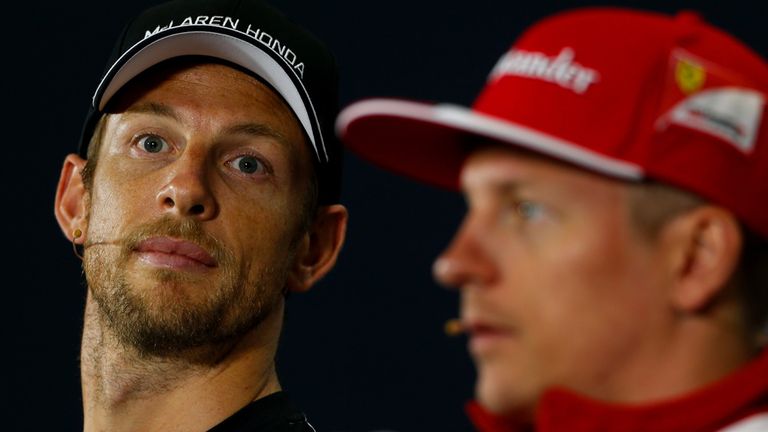 Jenson Button has confirmed it is not guaranteed he will stay at McLaren into 2016 and said "there are always options everywhere".
The F1 future of 35-year-old Button, the grid's most experienced driver, was at the centre of protracted speculation in the closing stages of last year as McLaren repeatedly delayed a decision on who would partner the returning Fernando Alonso.
Button was eventually handed the second race seat ahead of Kevin Magnussen for the first season of Honda's F1 return, although that hasn't stopped speculation over his position for 2016 resurfacing recently.
In an interview with Sky Sports F1 ahead of the British Grand Prix, McLaren chairman Ron Dennis was asked by Martin Brundle whether there was any truth to the latest round of speculation.
"Jenson Button has a two-year contract with McLaren," Dennis replied. "We are not even thinking about drivers at the moment."
Dennis' comments were put to the man in question at the Jenson Button Trust Triathlon in Derby at the weekend, but asked if they were an indicator that he would remain in F1 into 2016, Button replied: "It is not a given, no – there are always options everywhere."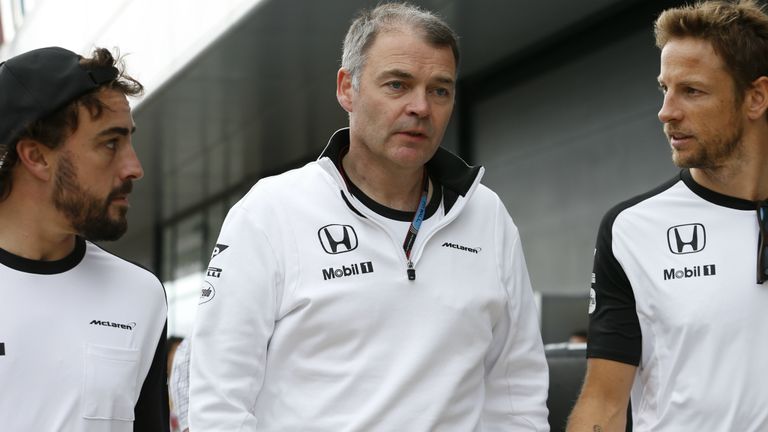 Although Dennis described the all-world champion line-up of Alonso and Button at its announcement last December as "by an order of magnitude the best driver line-up of any current Formula 1 team", McLaren are certainly spoilt for choice for the future with two promising younger drivers also on their books in the form of reserve driver Magnussen and Belgium's Stoffel Vandoorne, who is currently dominating the GP2 Series.
The second year of Button's McLaren's deal is thought to be an option on the team's side, but Dennis has previously revealed that Alonso's contract is a binding three-year agreement.
McLaren's biggest focus, however, at the moment remains the underperformance of their Honda-powered car with the former world champions currently one place off the foot of the Constructors' Championship after a problem-laden start to their new era.
Given the scale of that plight, Button insisted all eyes were currently set on improving their situation in 2015.
"We are not thinking about next year," said Button, who has scored four of McLaren's five points this term. "We are thinking about trying to improve the car this year. We have got a lot of work on our hands, and it is going to be a tough year but we are giving it our all."