Formula 1 driver Jules Bianchi has died at the age of 25
Marussia driver passes away nine months after Suzuka crash; Funeral to be held in Bianchi's home city of Nice on Tuesday
Last Updated: 19/07/15 7:40pm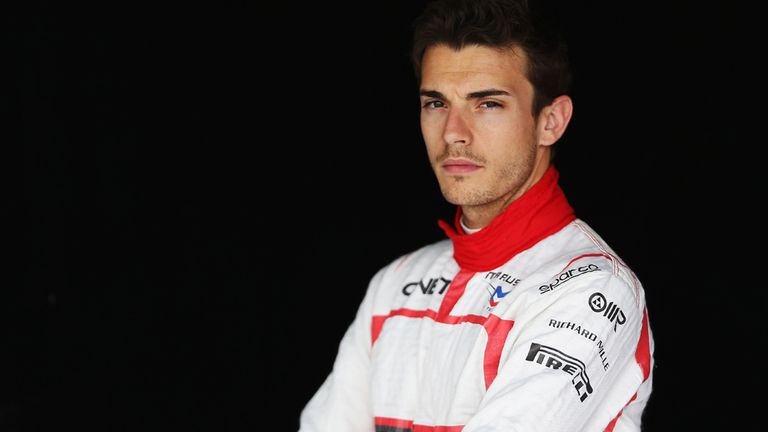 Jules Bianchi has died of injuries sustained at last year's Japanese Grand Prix, his family has confirmed.
The Formula 1 driver, who was 25, had been in a coma since suffering severe head injuries when his car struck a recovery vehicle at the Suzuka circuit in October.
A statement released by his family said: "Jules fought right to the very end, as he always did, but today his battle came to an end. The pain we feel is immense and indescribable."
Bianchi's funeral will be held in his hometown of Nice, southern France on Tuesday at the Sainte Reparate Cathedral.
Bianchi is the first F1 driver to have been killed since Ayrton Senna and Roland Ratzenberger both perished on the weekend of the 1994 San Marino GP 21 years ago. Maria de Villota died in October 2013, 14 months after crashing while straight-line testing for Marussia.
The Manor F1 team, for whom Bianchi drove under their previous name of Marussia, expressed their deep sadness and described the Frenchman as a "shining talent".
"Words cannot describe the enormous sadness within our team this morning, as we come to terms with losing Jules. He has left an indelible mark on all our lives, and will forever be part of everything we have achieved, and everything we will strive for going forward," team principal John Booth said in a statement.
"Jules was a shining talent. He was destined for great things in our sport; success he so richly deserved. He was also a magnificent human being, making a lasting impression on countless people all over the world. They recognised, as did we, that at the same time as being a fiercely motivated racer, he was also an extremely warm, humble and intensely likeable person, who lit up our garage and our lives.
"We are incredibly grateful that we were able to provide Jules with the opportunity to show the world what he could do in a Formula 1 car."
Max Chilton, Bianchi's team-mate in 2013 and 2014, said: "No words can describe what his family and the sport have lost. All I can say it was a pleasure knowing and racing you."
Popular and respected in equal measure within the F1 fraternity, Bianchi scored Marussia's first-ever points in the sport at the Monaco GP in May 2014.
A graduate of Ferrari's Driver Academy, Bianchi was given his F1 break with Force India as a reserve driver in 2012 and impressed during Friday practice outings for the team. He signed as a race driver for Marussia the following year.
Bianchi was widely expected to race for Ferrari during the course of a career that was already beginning to flourish. Twelve months ago, he stood in for the injured Kimi Raikkonen at a two-day test at Silverstone and promptly set a lap time faster than Raikkonen had produced during the preceding British GP weekend.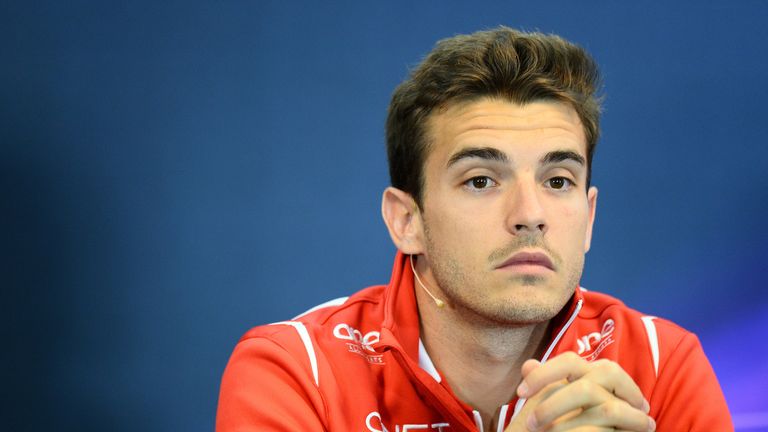 The high esteem in which Bianchi was held by the entire F1 paddock was underlined at the Russian GP, which took place the week after the Frenchman's accident, when drivers and teams ran with messages of support throughout the weekend and the drivers staged a pre-race tribute at the front of the grid.
In their statement, the Bianchi family added: "We thank Jules' colleagues, friends, fans and everyone who has demonstrated their affection for him over these past months, which gave us great strength and helped us deal with such difficult times.
"Listening to and reading the many messages made us realise just how much Jules had touched the hearts and minds of so many people all over the world."