Jenson Button opens up on robbery 'ordeal'
Button thankful for public's "amazing support"; Briton expects to start at back of field again at Spa with penalties for new engine
By Pete Gill at Spa
Last Updated: 25/08/15 2:20pm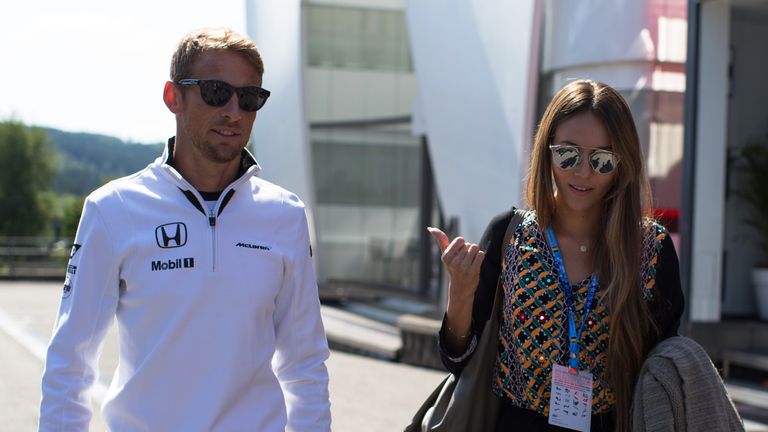 Jenson Button has spoken publicly for the first time about the "ordeal" he and his wife, Jessica, suffered when their holiday home in the south of France was burgled during the F1 summer break.
While not elaborating on the details of the crime, in which it is suspected that the burglars gassed the property to render the occupants unconscious, and it is reported that jewellery worth £250,000 was stolen, Button made plain his shock at the incident.
"We've been in Japan for the last week after the ordeal of the week before," Button said on Thursday at Spa ahead of the Belgian GP.
"You never want people in your house who you haven't invited, and when you're asleep as well, but it is what it is and I'm sure it won't be the last time it happens to someone. But hopefully with all the reports it will make people aware and that is the most important thing – to make sure it doesn't happen as often."
The 2009 world champion also revealed that he had taken solace in the outpouring of sympathy the Buttons have received across social media.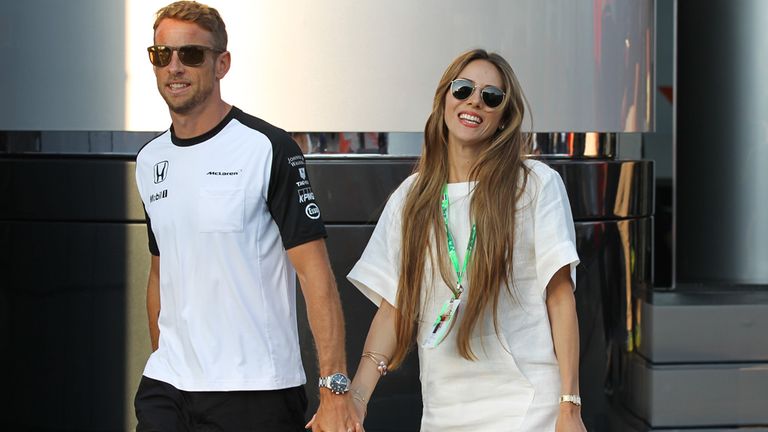 "The support has been amazing," Button told Sky Sports News HQ. "I think I've probably had more support than when I won the world championship, so it has been really nice.
"A lot of people go through horrible experiences in life and it is definitely not one that I would wish upon anyone. So we are all over it now, obviously it is always in the back of your mind and we are a little bit cautious in certain things that we do now, but we are all here, we are all safe and that is the most important thing."
Meanwhile, Button has sought to dampen down any expectation that Honda are set to produce a seismic performance boost this weekend when the sport reconvenes for the Belgian GP after McLaren's engine providers elected to spend three of their remaining seven development tokens.
However, with the team already using up their allotted engine changes for the season, Honda's plan to introduce brand-new units will trigger automatic grid demotions that are likely to result in both Button and team-mate Fernando Alonso starting at the back of the grid on Sunday.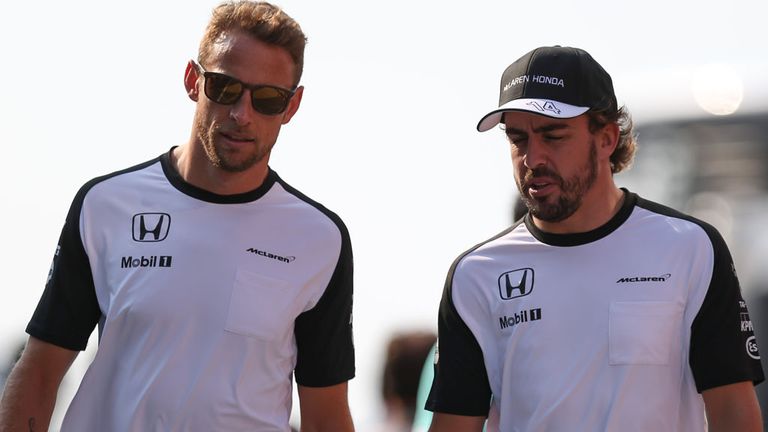 "We have to wait and see because you don't really know until you drive it," he cautioned reporters. "We will start at the back of the grid. I actually think we will be more competitive at Suzuka than we will here. We don't know what we will achieve this weekend - it's always difficult when you start last - but it will be a good test. In Hungary, all of the 14 cars we were racing [ahead on the grid] had a problem so I don't think we can take too much from that. 
"I do feel this weekend will be a step forward but we'll have to see how much."