Lewis Hamilton wants his future to be at history-making Mercedes
F1 world champion tells Sky F1 he isn't interested in moving to Ferrari
By Pete Gill
Last Updated: 20/05/16 4:04pm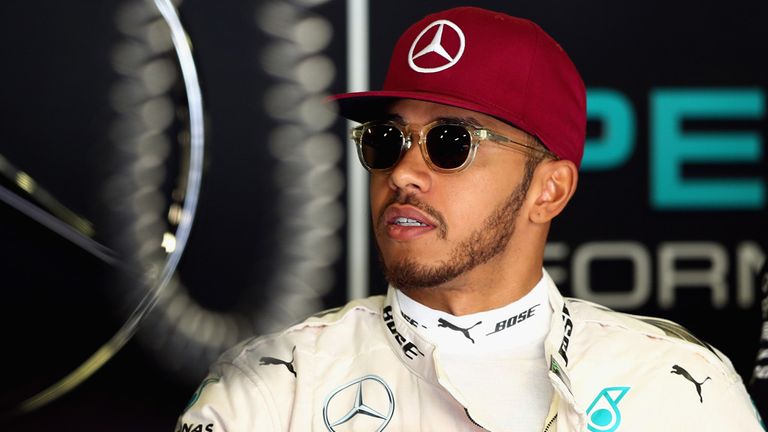 World champion Lewis Hamilton has dropped his strongest hint yet that he will finish his Formula 1 career with Mercedes.
While Ferrari's historic resonance proved an irresistible lure for Hamilton's long-time rival Sebastian Vettel 18 months ago when he engineered an early exit from Red Bull, the Englishman has drawn a different lesson from history to conclude his future should be with his present employers at Mercedes.
"I look at my team, the Silver Arrows, and think I'm a part of this history which I will be for way beyond my time and I want to continue being a part of it. When I stop racing, I still want to be a part of it," Hamilton told Sky Sports F1 in an exclusive interview at Barcelona.
Hamilton is in his fourth season with Mercedes after being persuaded in late 2012 to leave McLaren, the Mercedes-powered team for whom he had driven since boyhood, for an outfit which had previously won just one race in three years.
What we wrote when Hamilton joined Mercedes: 'The potential winners and losers of Hamilton's transfer'
Though considered a gamble at the time, Hamilton's decision has since proven to be one of the most inspired in motorsport history. While McLaren have failed to win a race since Hamilton's departure, their former protégé has flourished at Mercedes, ruthlessly exploiting the team's emergence as the sport's dominant force to claim successive world championships to add to his 2008 title.
Although Nico Rosberg and a deficit of 43 points still stands resolutely between Hamilton and the title summit this year, few are betting against the 31-year-old landing a fourth world championship in November.
Little wonder, then, that Hamilton sees no reason to move - and every reason to stay.
"What I love about Mercedes when you look at Sir Stirling Moss, when you look at all drivers still today in their old age, they are still with Mercedes, you're with the brand for life," said Hamilton. "They take you under your wing, they look after you, you're part of it forever. I can't imagine myself not being a part of that."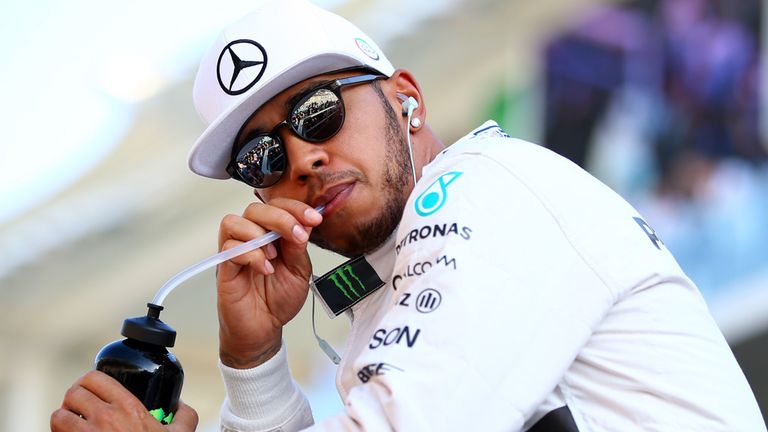 Since Jenson Button's 2009 title win, Hamilton and Vettel have won every F1 world championship. Yet, in a curious quirk of fate, F1's brightest stars over the last decade have stubbornly remained out of each other's orbit. Neither has been runner-up to the other during any of their title-winning seasons and the remote possibility of Hamilton joining Vettel at Red Bull for the 2013 campaign was only fleetingly entertained before he signed for Mercedes.
A vacancy is expected to emerge at Ferrari over the next 12 months with 36-year-old Kimi Raikkonen in the final year of his Scuderia deal. But with Hamilton already contracted to Mercedes for another two years and Vettel adamant that his attachment to Ferrari is a long-term commitment, there seems little chance that F1's pair of serial winners will ever go head-to-head as team-mates.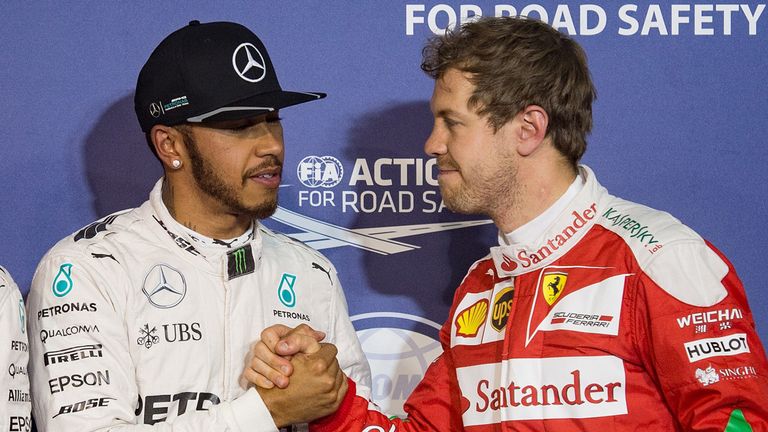 But could Hamilton one day replace Vettel at Ferrari? 
"Without a doubt when I grew up watching F1 I saw the red car, it looked awesome," mused Hamilton. "A Ferrari, whether it's a road car or an F1 car, look awesome. There's something particularly very special with the Italian passion for that team. But I've been with Mercedes since I was 13, more than most drivers at my age.
"I honestly don't, at the moment, look over at Sebastian in the Ferrari and think 'damn it I want his seat'."
Curiously, reports this week in Italy have claimed that Rosberg, out of contract at the end of the season, has opened talks with Ferrari over a potential transfer.
However, even after Hamilton and Rosberg's race-wrecking crash in Spain triggered fresh doubts about the long-term health of their partnership, the prospect of Rosberg voluntarily leaving Mercedes for a team currently struggling to stay ahead of Red Bull as the 2016 grid's 'best of the rest' seems remote. According to Sky Italy's Antonio Boselli, the rumours are likely to be 'mischief making' designed to destabilise the Silver Arrows.
But one thing is for certain: Hamilton is in no mood to move home again.
Mercedes in F1 - Their success story in stats
First race as a works outfit: 1954
Races since 1954: 132
Victories: 49
Pole positions: 58
Podiums: 102
1-2 finishes: 30
World championships: Six (Four Drivers' Championships, Two Constructors' Championships)