Mercedes and Nico Rosberg worried by Austrian GP Practice crash
"It's a very unusual, never-seen-before vibration," explains Rosberg after final practice crash triggers costly five-place grid penalty
By James Galloway in Austria
Last Updated: 04/07/16 1:04pm
Mercedes admit Nico Rosberg's suspension failure in Austria remains a "concern" with the world champions not yet certain what caused the costly breakage.
The world champions were denied a front-row lockout for Sunday's Austrian GP after Rosberg was pitched into a crash in final practice. The team were forced to repair the whole back end of the W07, which included replacing its gearbox - triggering a five-place grid penalty.
Although Rosberg took the usual racing line accelerating out of Turn Two, his car's left-rear suspension suddenly buckled as he went across the kerb.
Rosberg crashes out in final practice
"It's a very unusual, never-seen-before vibration which comes when you're on the throttle and on that shallow kerb," said Rosberg. "So that's a worry."
Speaking more than five hours after the accident, team boss Toto Wolff agreed it remained a "concern".
"The strange thing is in the beginning it seemed like we had spikes of loads, but once we analysed the data there was not much load on the suspension," he said. "So it is some kind of strange frequency or oscillation on the tyre which makes the suspension break. It looks like it's the red kerbs which triggers that.
"So no answers yet."
Hamilton says kerbs are dangerous
To guard against any repeat failures, Mercedes strengthened the rear suspensions with carbon fibre on both Rosberg and Lewis Hamilton's W07 and the two cars completed qualifying without further incident.
However, Wolff admitted: "Whether it's the ultimate cure, I doubt."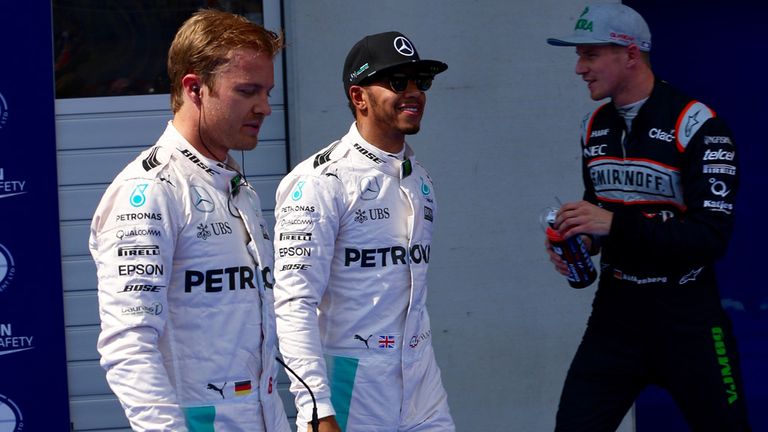 Hamilton and Red Bull's Max Verstappen have led calls for the FIA to modify the kerbs ahead of Sunday's race after a series of failures across teams and, having already spoken to race director Charlie Whiting themselves, Wolff said "there needs to be a reaction".
Up until his P3 crash, Rosberg had looked the Mercedes driver most likely to claim pole position. But after ultimately being beaten by Hamilton in the changeable conditions of qualifying, the championship leader will drop from second to sixth.
Reflecting on the significance of the crash, Rosberg said: "It just breaks the rhythm a little bit. That's it, and I didn't have the opportunity to practice my qualifying as a result.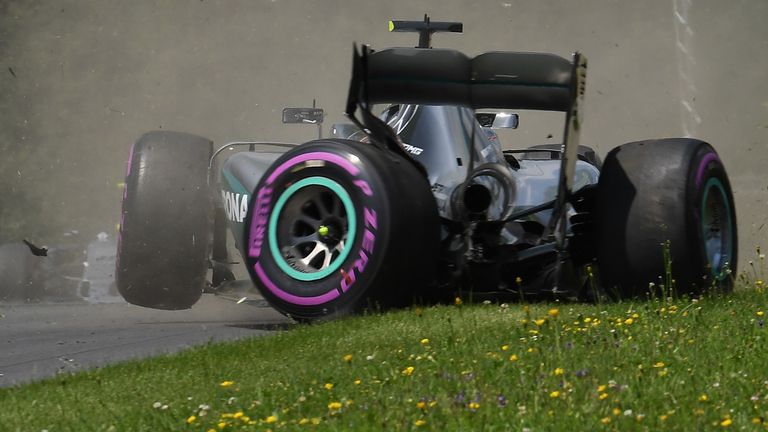 "So it's just small things which just make it a bit more difficult, but I felt confident straight away in qualifying and was able to attack and find the rhythm very quickly again."