Lewis Hamilton and Nico Rosberg pairing questioned by Fleet Street
'This was the stuff of which legends are made and weaker men broken,' declare Fleet Street after latest Hamilton-Rosberg crash
By Matt Morlidge
Last Updated: 13/07/16 4:19pm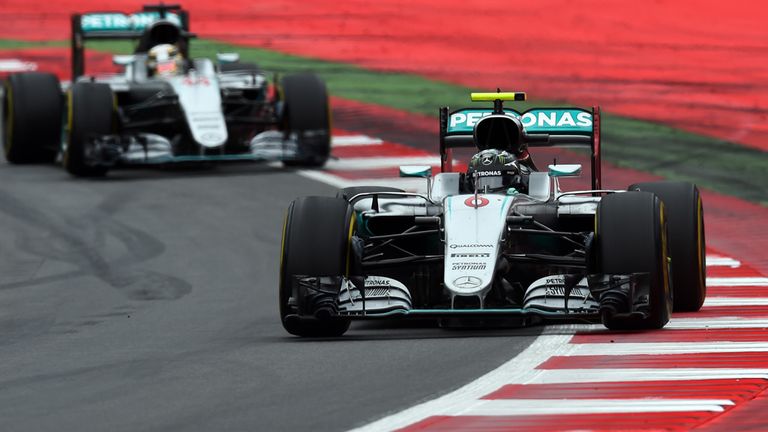 Lewis Hamilton holds a psychological advantage over Nico Rosberg while their partnership may not last in the long term, according to Monday's papers.
The Mercedes' team-mates came together on the final lap of an enthralling Spielberg race as leader Rosberg forced Hamilton off-track, dropping to fourth thanks to the damage sustained and handing the world champion the win.
Rosberg was penalised by stewards after the race for causing a collision and Fleet Street were united in their criticism of the German.
'The British driver's psychological hold over his German rival now far outweighs the 11-point deficit he has in the world championship standing,' wrote Giles Richards in The Guardian.
The championship leader insisted that Hamilton was in the wrong for the Turn Two crash and pleaded his innocence despite the stewards' verdict. However, the headline in The Times read: 'Hamilton looks like a champion next to desperate Rosberg.'
'Despite the outward confidence, the psycho-drama had consumed Rosberg,' declared Kevin Eason in the same paper. 'Not just in those final moments of the race but afterwards when he either convinced himself that he was in the right or is too blind to see the truth.'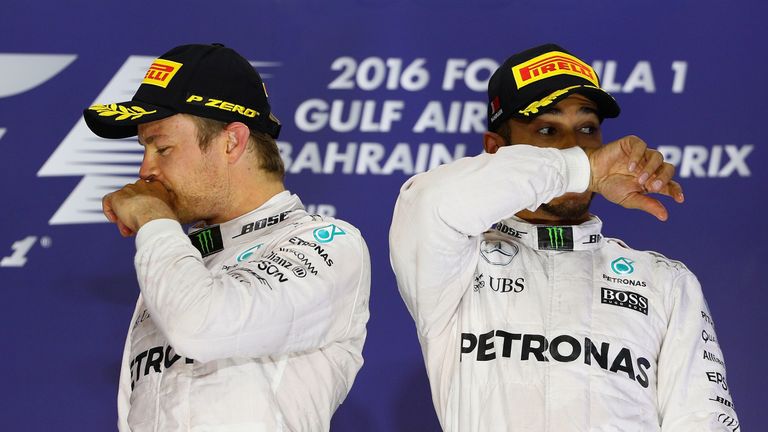 Daniel Johnson added in The Telegraph: 'With that desperate manoeuvre and his fantastical explanation, his credibility is damaged, his standing is diminished.'
The duo are in their third year as team-mates but despite recent claims that they have matured and settled their differences, this is their second collision in five races following May's first-lap shunt in Barcelona.
Rosberg is still close to penning a new Mercedes contract but Johnson notes that 'longer-term, the viability of this driver pairing has come into question' and that 'neither trusts each other to race fairly wheel to wheel'.
'The pair's relationship is already tense and with the championship finely balanced this will add further needle to the fight, wrote Richards.
'This was the stuff of which legends are made and weaker men broken.'
This could be Rosberg's 'last chance to emulate his father Keke as world champion,' according to Eason, while Toto Wolff threatened to impose team orders after the latest collision.
Joe Downes compared the Mercedes team principal's quotes to the 'threat of detention' in the Daily Mail, and Eason believes team orders would be detrimental to the sport and next weekend's British Grand Prix. 
'Do Mercedes really want to tell a three-times world champion to curb his instincts and race to order,' he wrote. 'Or do they want to be part of an epic, thrilling climax to a grand prix? Not much of a choice, is it?'