Mercedes stutter as Ferrari surge
World champions focus on improving own performance heading to Monza after being overpowered by Ferrari at Spa
Last Updated: 06/12/18 11:09am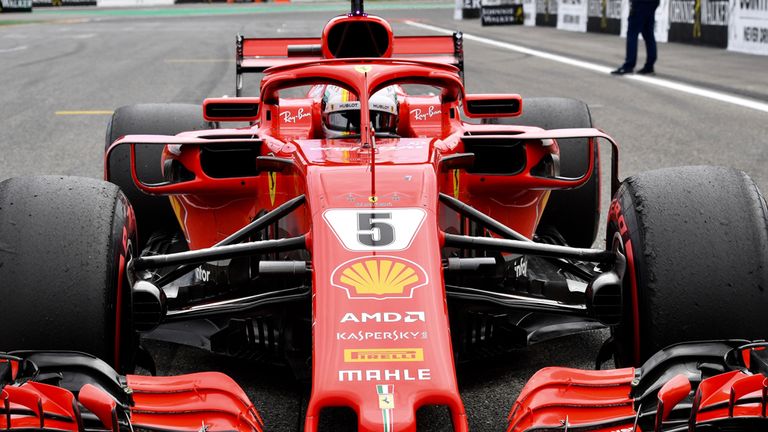 Mercedes are still puzzled by Ferrari's sudden engine surge but have admitted that their power deficit wasn't their only problem in the Belgian GP.
The world champions, soundly beaten by Ferrari at Spa, have openly acknowledged for several months that Ferrari now boast the most powerful engine on the grid.
Hamilton: Mercedes can't 'bluff' anymore
Driver Ratings: Belgian GP
Vettel powers up 2018 title charge
After Sebastian Vettel's victory on Sunday, Lewis Hamilton said Ferrari had "a few trick things going on in the car" but immediately stressed that he was referring to special performance-boosting features on the Scuderia.
"I'm not saying that there's anything illegal on. I'm just saying we all have something trick," said Hamilton.
"Trick is just something that helps you bring that extra bit of performance. That's all I mean. I don't mean anything to it so please don't read into it and please don't twist my words and say that I say they're doing anything illegal because they're not. They just outperformed us."
Mercedes' other problem at Spa, however, is that they themselves critically under-performed.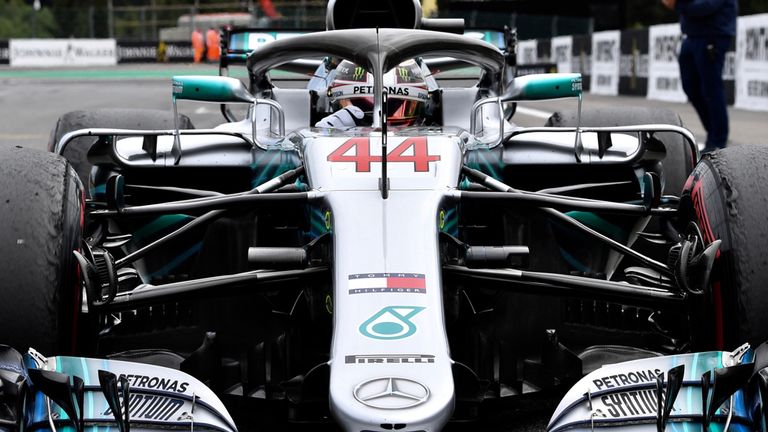 Wolff pulls no punches on Mercedes' struggles
Despite starting off from pole position, Hamilton was beaten by over 10 seconds by Vettel at Spa.
And while the lead Mercedes had no answer to the pace of the Ferrari along the straights, the Silver Arrows was also handicapped by excessive tyre wear and poor traction out of the slow corners.
"After days like this, you have to question yourself," said team principal Toto Wolff. "I look at today's race and I see many deficits. We're a strong team but there are deficits that are obvious which cause us not to perform as we expect. It's not about somebody else outperforming us, it's about us finding the clues to understand our under-performance.
"The deficits are the slow-speed corners and the traction. This is what I would summarise as the main weaknesses at the moment. Today we were clearly, compared to Ferrari, the Red Bulls and Force Indias, the car that was cooking the tyres the most."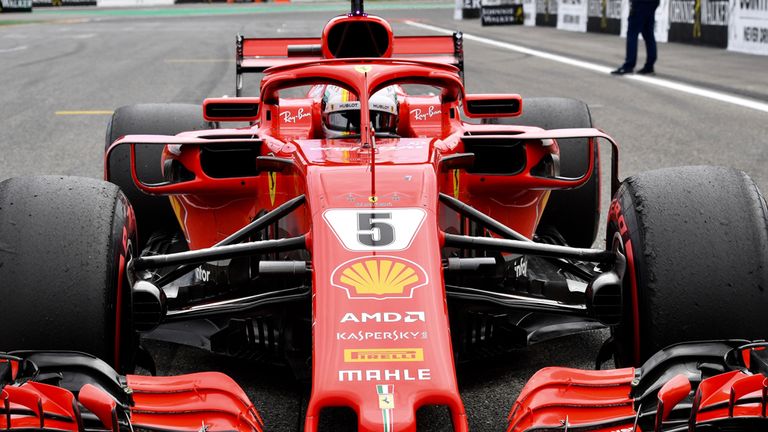 Wolff shies away from any Ferrari suspicions
Questioned about Ferrari's mid-season surge, Wolff reiterated the world champions were satisfied with the FIA's policing of the sport - and the legality of their rivals' cars.
"I don't know the ins and outs of their engine," said Wolff. "I only see the GPS data and you can only see that they have a power advantage at certain bits of the lap. I can't add any more.
When pressed, Wolff added: "I think they are very innovative.
"There are things on the car that they continue to develop and they add performance every single race over the last four, five races."
He continued: "It is a completely human nature that if you are being outperformed on track, you are [first] hopefully looking at yourself and where it's lacking, and then you're looking at your competitors."
Ferrari have enjoyed a pick-up in power performance since the Austrian GP, though their "innovative" engine configuration was being investigated earlier in the season.
The FIA, F1's governing body, cleared their energy recovery system at May's Monaco GP following a thorough examination, but Wolff said he still didn't know the "ins and outs" of their engine or where they've found performance.
"If you haven't got an explanation, you're trying to imagine all the nasty things," he admitted.
But Wolff maintained that he had "real faith in the FIA".
"There's a great group of people who are on top of things, who control each and every team, who are open-minded and this is the case for all the teams.
"Everybody will try to innovate and will try to find additional performance and they, as far as I am concerned, are doing the right things."