Italian GP: Lewis Hamilton insists Ferrari are faster than Mercedes
Are Ferrari favourites after strong Friday? Watch Italian GP qualifying at 2pm on Saturday with Sky F1 build-up from 1pm
By Matt Morlidge at Monza
Last Updated: 06/12/18 10:53am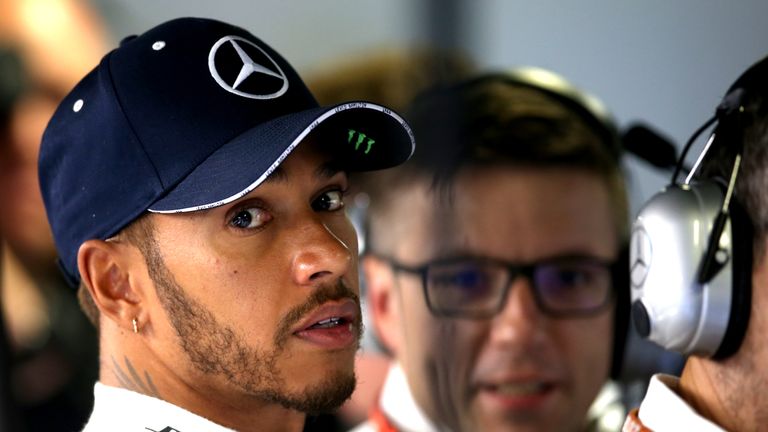 Lewis Hamilton admits Mercedes have plenty of work to do if they are going to challenge Ferrari at the Italian GP,  claiming the home favourites still have the faster car.
Ferrari have appeared to have the pace advantage over Mercedes at the last three grands prix - a single race win in Belgium not reflective of their speed - and made another impressive start to an F1 weekend at Monza.
Vettel fastest in P2 but spins
Sebastian Vettel led Kimi Raikkonen in an all-red one-two in Friday's Practice Two - the day's only dry session - and was intriguingly almost three tenths of a second quicker than Hamilton in the lead Mercedes.
"We woke up to torrential rain this morning... we did a few laps but after that it was like having a day in the office when you don't have too much work to do - I was even snoozing in the car at one point!" joked Hamilton.
"We did plenty of laps this afternoon in the dry and we could see that, like in Spa, we had a small gap to Ferrari on both the short and the long runs.
"My laps felt pretty good, but Ferrari were a little bit quicker today."
Hamilton, who missed F1's media day on Thursday, continued: "It has been a big battle for a number of races now, and they have had a small advantage since the middle of the summer, but we are pushing as hard as we can to overcome that."
Are Ferrari favourites for qualifying?
The Italian GP, Ferrari's iconic home race, has not been a happy hunting ground for the Scuderia in recent years.
No Ferrari driver has won in front of the tifosi since Fernando Alonso triumphed eight years ago, while a usually power-dominant Mercedes have won every race there since 2014.
Hamilton finished more than half a minute ahead of Vettel last season at F1's fastest circuit.
But Ferrari are now enjoying high-speed tracks, aided by what looks to be another significant engine upgrade via their spec three power unit which, like Mercedes, they introduced at Spa.
Another "big battle" is on the cards for Saturday's qualifying, which is live on Sky Sports F1 at 2pm with build-up from 1pm, and it could be crucial: 14 of the last 18 winners of the Italian GP have come from pole.
"It will be a very close fight tomorrow and, like every race weekend, we will be giving it everything we've got," added Hamilton.
"We're all working flat out right now in every part of the team, and we have work to do [on Friday night] as well - but there are some areas where we can see deficits, so I hope we can make a little step for qualifying."
Vettel, who was also two tenths ahead of team-mate Raikkonen in P2, could have gone even faster if not for a spin at the Curva Parabolica.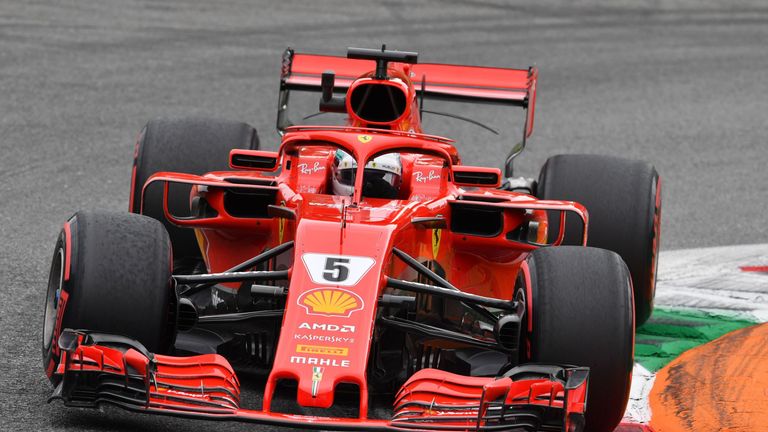 Fortunately for the German, the damage to his Ferrari was minimal despite a brush with barriers.
"I know what doesn't work, so it's good to know," he told Sky F1's Ted Kravitz.
"I thought I managed without touching [the barrier] but we had a slight touch and broke a little bit of the rear wing endplate. We had to change it but the car was fine.
"At least I got out the sandpit, which was difficult as a child, but nowadays I don't spend much time there!"