Russian GP: Upgraded Mercedes start fast, but keep eye on Ferrari
Qualifying starts at 1pm on Saturday; Race underway at 12.10pm on Sunday
By James Galloway
Last Updated: 04/12/18 5:41pm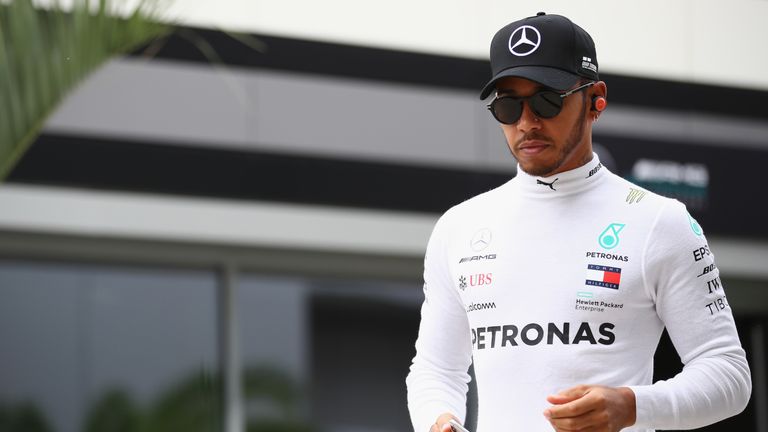 Mercedes believe car upgrades have aided their strong start to the Russian GP weekend – but expect Ferrari will still close the big gap seen between the title rivals on Friday.
Sebastian Vettel admitted Ferrari have "some catching up to do" into Saturday after a dominant showing by Mercedes on day one in Sochi, with pacesetters Lewis Hamilton and Valtteri Bottas lapping in excess of half a second faster than their biggest rivals.
Ferrari's "tricky" day was such that Red Bull were instead Mercedes' nearest challengers on the timesheet, despite identifying Sochi as one of their weaker circuits and the best place to take grid penalties for engine changes.
Max Verstappen and Daniel Ricciardo will start Sunday's race among the back rows.
P2 Report: Hamilton on top, Vettel struggles
But it's the contrasting early fortunes of title leaders Mercedes and chasers Ferrari which have set the early tone for a critical weekend in the latter's title challenge in particular.
Hamilton, who leads Vettel by 40 points, said: "We've brought more upgrades this weekend; there's so much work going on at home and it's just really encouraging when you come to a race and you get an upgrade, knowing that this late in the season we're also already working on next year's car - it motivates me to get the best out of everything.
Major front end aero upgrade on the Ferrari for Sochi. New, Ferrari-like, double rear wing mounting for Mercedes. Development war still flat out.

— Mark Hughes (@SportmphMark) September 27, 2018
"It's been a good day for us, so let's hope that it continues tomorrow."
Ferrari have also introduced new parts at the front of their car, but any improvement was less obvious with Vettel and Kimi Raikkonen not featuring in the fight for the fastest afternoon times.
"Struggling a bit for one lap, but also for the long run - we went through our tyres a bit harder and quicker than the rest, so we need to have a look," said Vettel to Sky F1.
"But I think also just looking at ourselves it wasn't a good day in terms of feel for the car. There is more we need to get to.
"We have some catching up to do."
But it's a gap which Bottas is expecting Mercedes' rivals to at least partially breach in time for qualifying.
"It seemed like Ferrari weren't really showing everything they have, so they will probably be stronger tomorrow," predicted Bottas. "I think it's going to be very close, so we'll have to keep pushing."
Hamilton pleased with improved Sochi form
Mercedes are undefeated at the Sochi Autodrom since the Black Sea resort joined the calendar in 2014, but last year it was Bottas and not an out-of-sorts Hamilton who claimed victory.
But the world champion was encouraged by his start this time around.
"Sochi has been one of the weaker circuits for me in the past, particularly last year," said Hamilton, who won the first two races here in 2014 an 2015.
"So I've done a lot of work to understand the balance and see where I can improve to try and rectify this - today has been good in that sense."
Mercedes technical chief, James Allison, said: "The long-runs went well, we looked competitive on them and the car generally behaved itself - so far, so good."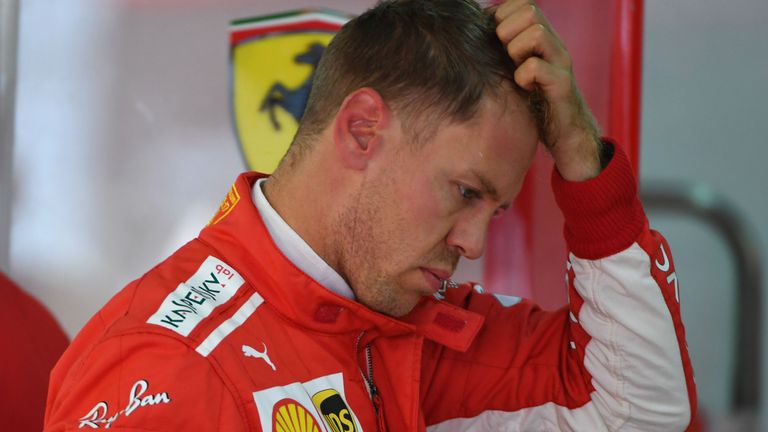 What can Red Bull achieve from the back?
Red Bull opted to take penalties this weekend as Sochi has not traditionally been one of their strongest circuits - in four attempts, they have never finished higher than fifth.
Yet, on the evidence of Friday's running when they were between Mercedes and Ferrari on the timesheet, this year's car may be more suited to the challenge.
Having reverted to Renault's older B-spec engine, Ricciardo said: "It seems to run okay. We had some precautionary checks this morning, it was running a bit hot with exhausts and a few things. This afternoon everything went okay, I had a fun session.
"It's not been our strongest circuit in the past, but today it was pretty good going."
Still, while the Sochi Autodrom offers up more overtaking opportunities than some circuits, Red Bull's hopes of catching back up to Mercedes and Ferrari in normal conditions on Sunday are slim in the extreme - particularly if the race runs to tradition and drivers complete only one pit stop.
However, Ricciardo is hoping drivers' struggles with tyre wear on Friday change the established Sochi strategy.
"What was good was there was degradation," he added. "The hypersoft is quicker but it at least had some deg there.
"I still don't know if it's one or two stop - I really hope it's two so that creates some more strategy and excitement for the race.
"We'll probably do another long run in the morning and then make a plan for the race. Qualifying won't be relevant for us."
Max Verstappen, fractionally the faster of the two Red Bulls on Friday, had already targeted a fifth-place finish from the back rows.