Mercedes chief Toto Wolff says team 'can do no more' ahead of Testgate Tribunal hearing
Reports in British press suggest email set to prove key to defence
By James Galloway
Last Updated: 17/06/13 3:38pm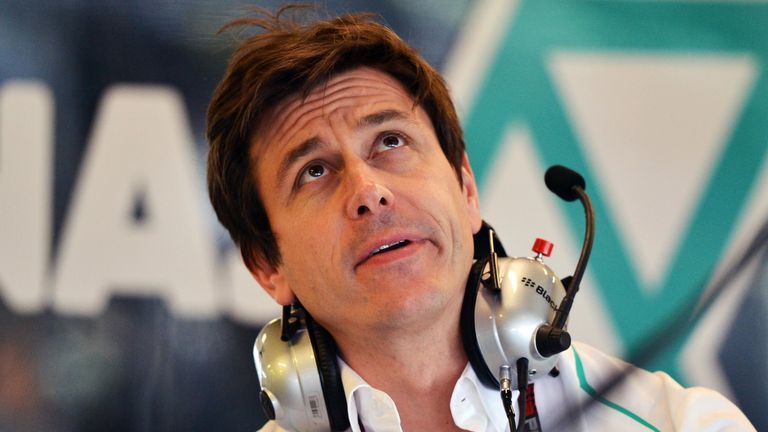 Both the Brackley-based team and tyre supplier Pirelli are to face charges over their so-called 'secret' three-day test when the International Tribunal convenes to hear the case in Paris on Thursday, with both parties having welcomed the hearing in order to put their respective sides of the story across.
Since details of the test first emerged just over three weeks ago at the Monaco GP, Mercedes have remained adamant that they didn't deliberately disregard F1's in-season testing regulations, and while not elaborating on what form their evidence will take, team boss Ross Brawn told Sky Sports F1 at the Canadian GP that "there are some facts that will become apparent in the tribunal...and then things will become clearer".
Speaking in Germany ahead of Thursday's hearing, Mercedes' Executive Director Toto Wolff said the team had done all the preparation work they could do and will now travel to Paris with no pre-conceived ideas about what's to come.
"We have prepared our documents, we can do no more," Wolff told Germany's Welt am Sonntag newspaper.
"On Thursday the judgement comes and we will see whether we can live with it.
"We have no feelings, neither a positive nor a negative. Our belief is we have done nothing wrong."
The newspaper, however, claimed that neither Wolff nor Mercedes F1's Non-Executive Chairman Niki Lauda will be present at the hearing, with Brawn to travel to the French capital with the team's lawyers.
Wolff's comments in Germany come after the Guardian newspaper suggested over the weekend that Mercedes defence case was set to be centred on a much-mooted email from the governing body which apparently gave them the green light to test at Barcelona.
'Mercedes will turn the tables on the FIA at Thursday's hearing in Paris by producing written evidence that they had permission to test Pirelli's tyres," the UK newspaper wrote.
'...Mercedes are ready to play their trump card, in the form of an FIA email - allegedly from their race director and safety delegate, Charlie Whiting - granting them permission to test.'