Nico Rosberg not worried by recent failure to win from pole ahead of U.S. GP
German aims to end run of only one win from pole in last six attempts
By James Galloway in Austin
Last Updated: 03/11/14 6:14pm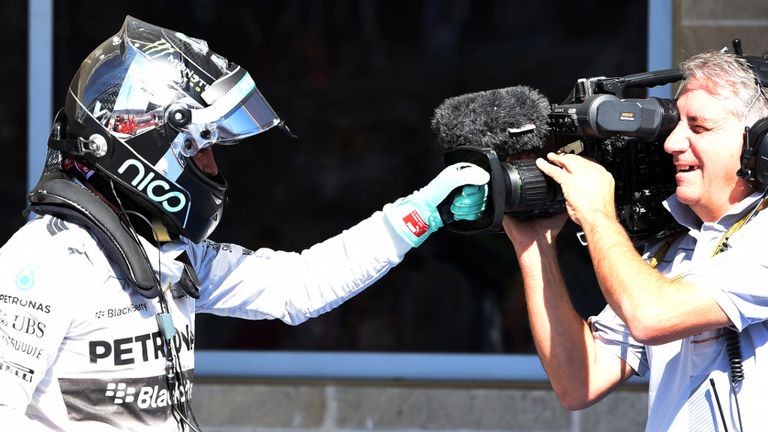 Austin polesitter Nico Rosberg insists he won't be focusing on the recent past as he aims to end his title-leading team-mate Lewis Hamilton's four-race winning streak
Rosberg impressed in Saturday's qualifying hour to claim his ninth pole of the year – two more than Hamilton has managed. However, the German's attempts to convert first in qualifying into a race victory has proved somewhat less fruitful with the Mercedes driver having only twice managed to win from pole this season. In fact, despite sitting in the fastest car in the field, Rosberg's last race win came seven events and four months ago in Germany.
Hamilton's consecutive wins from Monza to Russia have seen the Briton open up a 17-point championship lead with only three races to go, but Rosberg believes winning the title remains in his own hands.
"The past, I'm not looking at it. I learn from it and then it's gone and now it's looking forward," he said on Saturday night when the topic of Hamilton's recent Sunday dominance was put to him.
"There are three races to go and it's in my own hands to do well and I started off today."
Hamilton had been the odds-on favourite to claim pole at the Circuit of the Americas after completing a clean sweep of practice times ahead of qualifying. However, thanks to set-up changes to his W05 in the wake of a problematic P3, Rosberg re-emerged as a more competitive force from Q1 onwards and come the final qualy reckoning comfortably claimed pole by nearly four tenths of a second.
The German believes his car is also set up to go well over Sunday's crucial longer distance.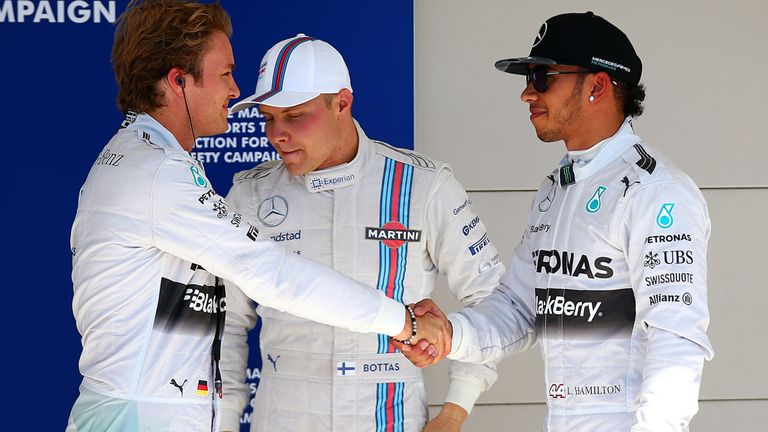 "First is where I needed to be. I managed to get a good lap in, we did a good together with the engineers and when I got to Q2 I finally for the first time this weekend had a car that I liked," Rosberg recalled.
"I was able to push it, I felt comfortable. Optimistic also for the race because I have a set-up which is geared towards race set-up, so that should be good.
"So optimistic and a good start to the last three races."
While last year's Austin race proved a relatively tame one-pit-stop affair, this year's edition is set to produce multiple stops for drivers thanks to Pirelli's decision to bring softer tyres to the circuit.
But despite increasing the variables on Sunday, Rosberg is only expecting it to help Mercedes' attempts to record a tenth one-two of 2014.
"We have very good degradation, better than others. So the more degradation-limited a race is the better it is to us," he said. The more tyre the tyre degrades the better it is for us in the race and there should be some degradation so that should be good."