The Championship permutations: What do Hamilton and Rosberg have to do?
Destiny in Hamilton's hands heading to double points finale
By William Esler
Last Updated: 25/11/14 5:43pm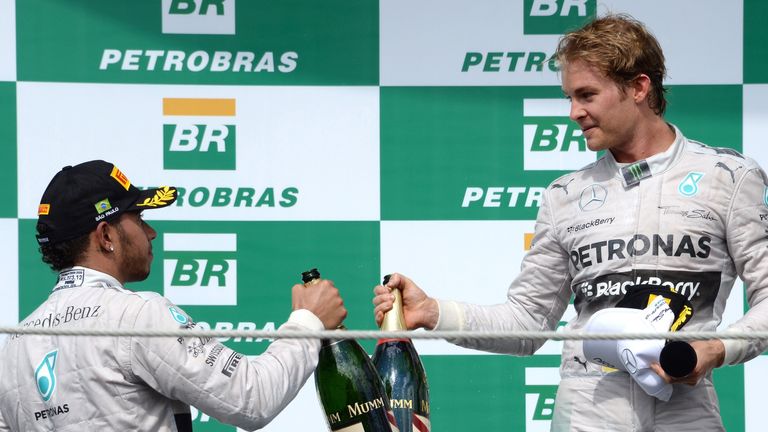 The 2014 Drivers' Championship is in Lewis Hamilton's hands as F1 heads to the double points finale in Abu Dhabi.
Even if Nico Rosberg clinches the 50 points on offer for victory second place will be enough for Hamilton at the Yas Maria Circuit to become World Champion for a second time.
If Rosberg is second, then Hamilton would only need to finish fifth and the Briton is yet to finish off the podium when he has reached the chequered flag this year. A third-place finish for Rosberg would leave Hamilton only needing to finish sixth.
Rosberg must finish in the top five to have any chance of becoming the first Mercedes World Champion since Juan Manuel Fangio in 1955. If he is sixth or lower Hamilton can afford to retire from the race and still become champion.