Fernando Alonso says Ferrari fans 'deserved an answer' over Brazil flag controversy
Spaniard also insists he didn't play too much attention to brief drama
Last Updated: 07/12/12 10:56am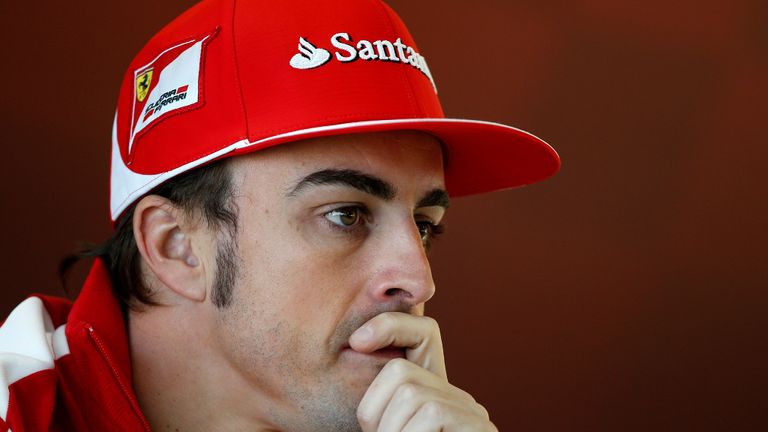 For around 12 hours last week Vettel's title win the previous Sunday appeared uncertain with initially inconclusive video evidence suggesting the German may have overtaken under yellow flag conditions in the early stages of his Interlagos comeback drive.
Ferrari subsequently wrote to the FIA for clarification on the matter and the governing body replied on Friday confirming that, as slow-mo video replays ultimately made clear, Vettel had passed a green flag before overtaking Toro Rosso's Jean-Eric Vergne.
Speaking on the matter for the first time during Ferrari's World Finals event in Valencia on Sunday, Alonso, the man who would have been crowned champion had Vettel been found to have committed an infringement, felt Ferrari were justified in seeking a definitive answer.
"There were a lot of video clips on the Internet and we knew our fans were asking for an explanation and so it was right for Ferrari to turn to the Federation for a clarification," the Spaniard said.
"We got a reply and I think everything has now calmed down. I did not pay much attention to all the uproar this incident caused, but I felt we owed our fans an answer."
Although Alonso acknowledges he might not be the most popular man in Vettel's homeland right now, he says what matters more to him is the response to his hard-charging season he has received from the wider public and the Ferrari team.
"Frankly, I'm not that interested in what the opinion is of me in Germany or elsewhere. What I know is that people who see me in the streets hug me and call me gladiator or samurai," the two-times champion said.
"What matters to me are the 1200 people in the Ferrari family, who gave me a standing ovation at a dinner. This has been a spectacular year, hard to forget, with moments that will never be repeated like the win in Valencia or in Malaysia.
"Ever since I've been at Ferrari, I think I have grown a lot, especially this last year. Before, the people had a more or less good opinion of me, but now I notice a whole different level of respect.
"And then, to be one of the greats of Formula 1, it's not enough to win titles, you must also tackle seasons like the one just ended."
And, having missed out on a third championship by a mere three points in the end, the ever-focused Spaniard added: "Next year? I hope to score three or four point more."