Stefano Domenicali admits that Ferrari wanted to hire Robert Kubica
Scuderia team boss doubts Pole will return to F1 action
By Mike Wise
Last Updated: 23/10/13 4:00pm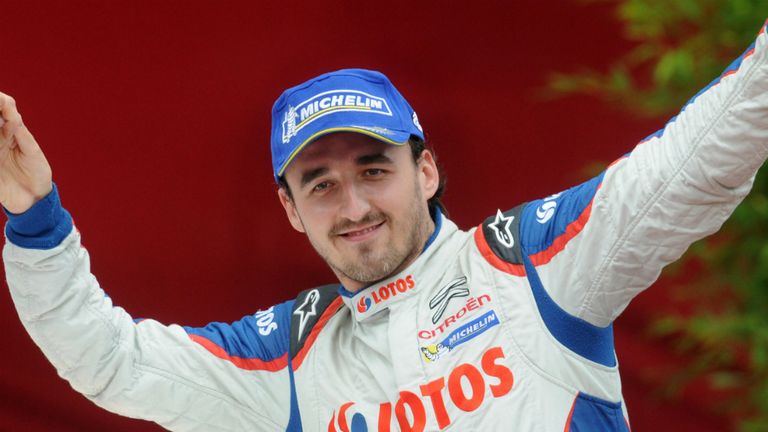 In an interview on the Scuderia's website, Domenicali admitted: "Yes, we were keeping an eye on him. Unfortunately, I don't think he will be back, because with his physical problem, he would struggle in certain limited situations which require reactivity."
"It's a shame," added Ferrari's Team Principal. Kubica has made a steady recovery after almost losing his right arm in a rallying accident in February 2011 and was linked to a Ferrari test drive in the summer of 2012.
The 28-year-old Pole has since used Mercedes' simulator and yet, as things stand, he lacks the necessary movement required to control an F1 car. Switching to rallying, Kubica currently leads the WRC2 standings and will step up to the WRC at next month's Wales Rally GB.
The idea of Kubica partnering his friend Fernando Alonso is one of the great 'what ifs?' of recent times, although Domenicali stressed that Ferrari had to give Felipe Massa the chance to prove himself after the serious accident he suffered at the 2009 Hungarian GP.
"From a medical point of view, there is no proof that the accident left any permanent damage, such as problems with his sight or reflexes. And then there's the gentility which would demand that we give a driver who hasn't had much luck, the chance to show he deserves to stay with us," Domenicali said of the Brazilian.
"If Felipe was unable to deliver the performance we hoped for, it was mainly down to a hyper-sensitivity to a car that was too nervous at the rear, but in 2008, he almost took the title and I consider him as a world champion."
Massa is now making way after eight seasons to be replaced by the returning Kimi Raikkonen, who won the world title in 2007 before making way for his next team-mate.
"We took Raikkonen because we wanted more. When we replaced him with Alonso, he was not happy and so he returns with a great desire to do well," Domenicali added.
The Indian Grand Prix is live this weekend on Sky Sports F1HD - beginning with the Drivers Press Conference on Thursday at 4pm