Stefano Domenicali Q&A - The Ferrari boss discusses the United States GP
Alonso clinches second in the standings, but Ferrari lose ground to Merc
By William Esler
Last Updated: 18/11/13 12:08pm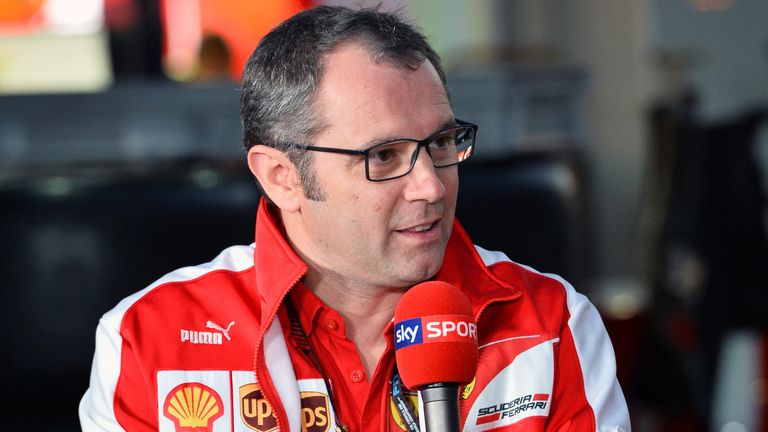 Fernando sealed second in the Drivers' Championship with the fourth quickest car, what do you make of his achievements this year?
Stefano Domenicali: "For sure it is a great achievement, because being second with all of the problems we had during the season and for all of the second half of it he did a great job. The team did a great job on the track and this is a point to start again because after so many years of being second, it is time to move up a position that is for sure."
We heard Fernando's comments mid-season and both you and Luca di Montezemolo spoke to him about it, do you think he is fully committed to Ferrari next year and long-term or is it vital for your and his future together that next season you do deliver?
SD: "For me it is vital that we deliver a good car for all of us, because his frustrations are our frustrations. If you are not able to give a fast enough car to a driver who is fighting like hell up until the last moment, I think it is then very important that we focus on how we develop the car for the future. It is relevant to use as a priority."
Your car looked more competitive in the race that it had during the rest of the weekend, was this due to higher temperatures or due to Fernando?
SD: "We knew it was going to be tough starting from the dirty side of the grid and the first couple of laps set what you can do later in the race. I think that in the race the pace was good, but you have to keep your distance from the car in front otherwise you damage the tyres and you cannot really attack and this is the problem with starting behind all the time.
"Unfortunately we didn't do any kind of step in the second half of the season while it seems other teams have done it. Mercedes for example may not have done a step, but they have improved more than us so something has happened that we need to rectify immediately. We have all week to analyse the data to prepare the best car we can for the last grand prix of the season because I am sure Felipe would like to do well in his last race with us and we need the points to attack Mercedes and defend third from Lotus."
Today's race wasn't a strategy thriller due to the conservative Pirelli tyres. Next year Pirelli are saying they will be even more conservative as they are fed up of the criticism they have received from some teams this year, is that a worry heading into 2014 that we will have very dull races?
SD: "For sure this is a point of concern and will be discussed over the next couple of weeks because we cannot have a situation where in order to be very conservative, we will have races where there is not any thrill. But I am sure Pirelli will find the right solution, because it is not a case of giving favour to one team over another, it is important for the sport and the show because next year with the totally different car we will require different torque at the rear. So for sure this has to be heavily discussed over the next couple of weeks."
How involved have you been with Kimi and his operation and will you be getting involved with his fitness before the season?
SD: "Zero to be honest, zero. We knew that he went for the operation on his spine, but we have respect for the team that he is working with now so we don't want to interfere with anything for them."