Ferrari deny Pat Fry has been sacked
Sky sources claim Engineering Director will be ousted
By Pete Gill
Last Updated: 05/08/14 11:30am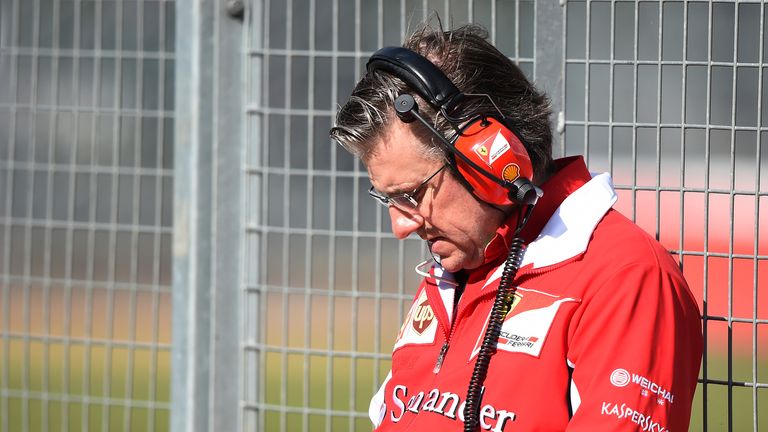 Ferrari have denied that Pat Fry has been sacked amid claims that the team's engineering director will pay the price for the Scuderia's lacklustre campaign.
Contacted by Sky Sports Online on Monday evening, a team spokesman rejected reports Fry had been sacked in the wake of their dismal start to the 2014 season.
However, according to Sky sources, Fry will be dismissed in the latest act of behind-the-scenes bloodletting following the team's underwhelming performances at the dawn of F1's new hybrid era.
Team boss Stefano Domenicali was replaced by Marco Mattiacci in April while engine chief Luca Marmorini is also understood to have left the Scuderia earlier this month.
Speaking at Silverstone following reports of Marmorini's ousting, a Ferrari spokesman said: "I have no comment to make on this. We are re-organising several areas of our structure and when we're ready to make an announcement, we'll let you know."
Fry joined Ferrari in 2010 and his departure would leave James Allison, recruited from Lotus just twelve months ago, as the undisputed head of Ferrari's technical set-up.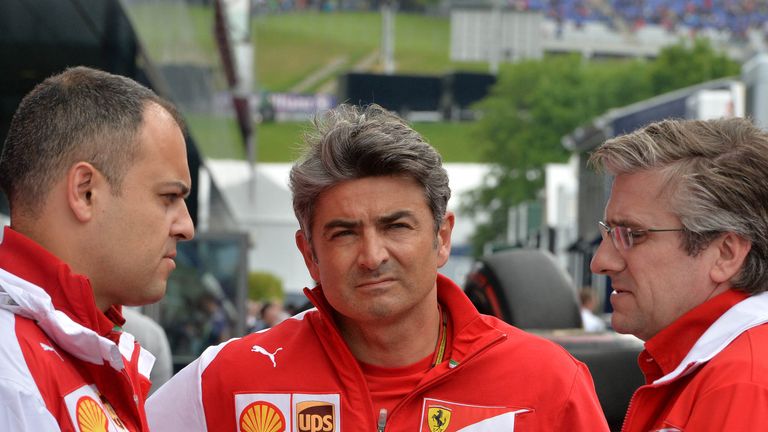 Despite, like runaway championship leaders Mercedes, being able to build their 2014 car and engine in-house – a capability seen as critical for the launch of the sport's rules revolution and an advantage denied to both McLaren and Red Bull to telling effect – Ferrari have struggled to compete throughout the year.
While their engine has been exposed as overweight and underpowered, its erratic power delivery has frustrated both Fernando Alonso and Kimi Raikkonen since the turn of the year with the Finn's struggles exacerbated by the uncooperative behaviour of the F14 T.
Although Alonso was able to muscle the car to a podium finish at the Hungaroring on Sunday, Raikkonen finished over half a minute behind race winner Daniel Ricciardo despite two Safety Car deployments.
In the team's post-race press release, Fry was quoted as saying: "After the summer break, we come to two races that will be difficult for us, on two tracks where it will be important to make the most of any opportunity, just as we did today.
"On behalf of the team, I wish to congratulate Fernando and Kimi. We had promised them redemption and we were true to our word. We know that there is still a long way to go, but we will spare nothing in our efforts, continuing to work hard to improve, day by day."
But if reports are to be believed, time may have already run out for the Englishman.