Daniel Ricciardo to run new Renault engine for Red Bull in Monaco
Barcelona victor Verstappen keeps older-spec for Monaco; Kevin Magnussen given nod for new engine at Renault's works team
By James Galloway
Last Updated: 31/05/16 11:43am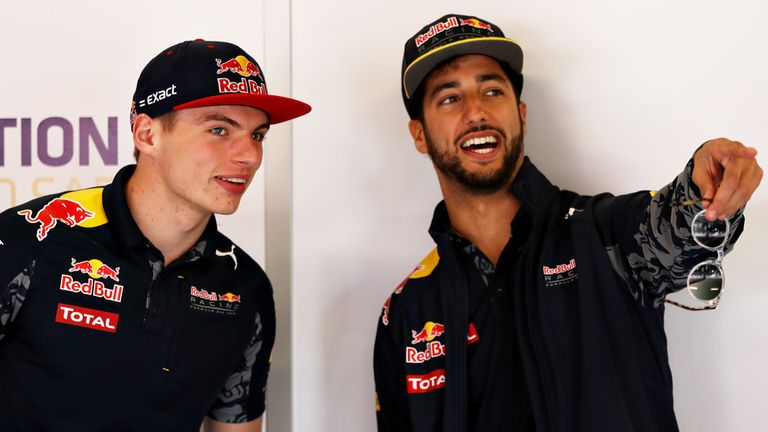 Daniel Ricciardo will run Renault's upgraded engine in his Red Bull car at this weekend's Monaco GP, with Spanish GP-winning team-mate Max Verstappen staying with the older version.
Renault have decided to bring forward the introduction of their new unit by one race after a successful Barcelona test, although they are not yet in a position to fit new engines to all four cars on their roster.
Debate over which of Red Bull's drivers would be given the new engine for Monaco swirled over recent days, given Ricciardo is their lead runner in the championship but Verstappen won on his debut for the team last time out in Spain.
Sky Sports News HQ understands Ricciardo will run the upgraded unit in Monaco. Meanwhile, Kevin Magnussen will use the one unit available for Renault's works team.
Asked how the team decided he would be given the new spec, Ricciardo joked: "It was a history test, basically, and seeing as I'm older than Max that was easier to win!"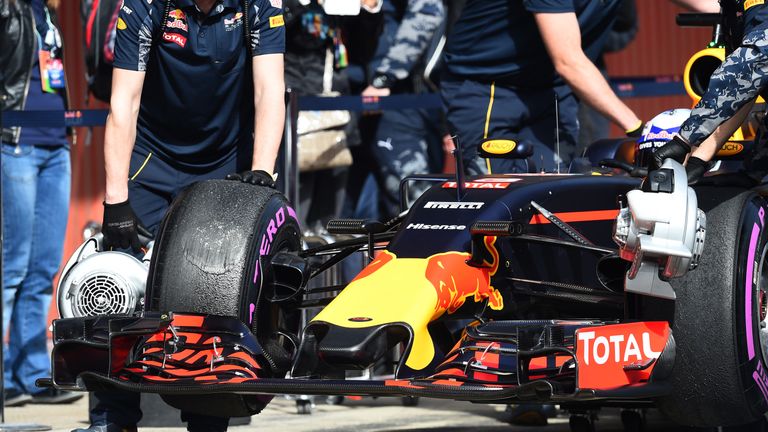 Renault are expecting a performance uplift of up to half a second on certain tracks from their upgrades after making "significant modifications to the combustion system".
Monaco is one of the least engine-dependent circuits on the calendar, meaning a bigger performance uplift should be felt on forthcoming tracks such as Canada and Austria.
"It will make the ICE more powerful but also efficient, leading to a gain of around half a second per lap," Renault's Remi Taffin said last week. "We've used a small proportion of our token allocation for this upgrade."
Armed with the new engine, Ricciardo is aiming to bounce back from the disappointment of losing out on victory at Barcelona, having led Verstappen for the majority of the race before Red Bull split their strategies.
"I'm over it now," Ricciardo told SSNHQ. "We had the test on Tuesday and then I was on the simulator on Wednesday, so I had a bit of time to go through it all with the team between sessions. It's done.
"I couldn't be happier coming here to this track to let off some steam. This is the place to do it, so I'm very happy to be here for the race this weekend."
Having ended their 30-race victory drought, Red Bull are optimistic of a strong showing relative to world champions Mercedes at F1's showpiece event.
Verstappen, who starred on his Monaco debut for Toro Rosso last year before crashing into the back of Romain Grosjean, said: "We won the last one but, still, you have to be realistic. Mercedes will be strong but I think we can be quite close.
"Monaco is always very interesting, as you could also see last year - even though I created a bit of that! We will see, I think the car will be quite strong here."