Max Verstappen pleased with 'exciting' Red Bull-Honda marriage
Max says Red Bull-Honda tie up from 2019 bodes well; Have your say on whether new partnership can win world titles in the poll below!
By James Galloway at Paul Ricard
Last Updated: 10/12/18 1:37pm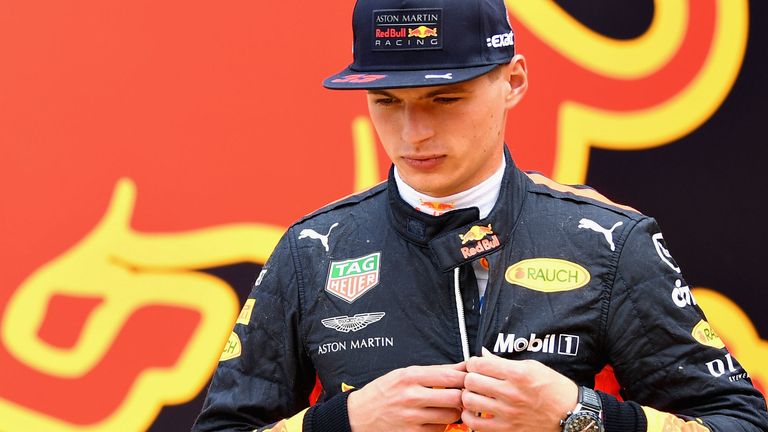 Max Verstappen has hailed Red Bull's Honda deal as "exciting" and believes there is no reason to worry despite the engine maker's hitherto lack of front-running success since returning to F1.
Red Bull will drop Renault and team up with Honda for 2019 after deciding the Japanese manufacturer, who have shown progress at Toro Rosso this year after three troubled seasons at McLaren, represents their best route back to world title success.
Verstappen already committed his own future to Red Bull until 2020 last year and the Dutchman says he has faith in Honda's ability to succeed.
"Looking at the performance they showed this year and the improvement they have made, especially in Canada it looked all very positive. They keep developing and putting people in the right places," he told reporters at the French GP.
"I believe in it and the team clearly believes in it because they signed the deal.
Why have Red Bull switched to Honda?
The Formula 1 Gossip Column
"It's exciting as well. You have basically Honda working for Red Bull and Toro Rosso only, so it's purely really designed around your car. That's also very good."
While Verstappen said he as yet had no expectations for what the newly-aligned Red Bull-Honda partnership could achieve next year as he is focusing purely on what remains of 2018, the Dutchman spoke warmly about his experiences on a visit to Honda's facilities in Sakura, Japan last year.
"It looked very nice. It was good to have a walk around and see the differences between the Honda and Renault factories," he said.
"It was quite impressive to see how they build up all the facilities, the dynos and stuff. It looked all very efficient."