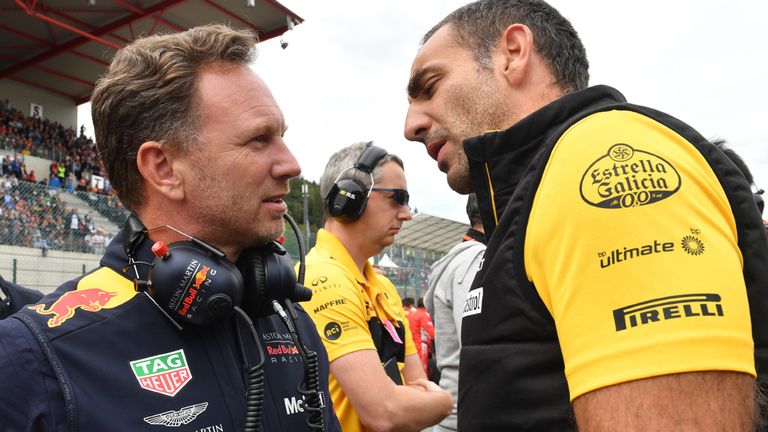 Red Bull believe their lack of competitiveness in the power-centric Belgian GP justifies their switch to Honda power next year.
Although Max Verstappen finished third, to the delight of the Dutch fans packed around the Spa circuit, over half a minute separated the lead Red Bull from race winner Sebastian Vettel.
"We need to make a step," observed Red Bull boss Christian Horner. "You can see the gap [to Mercedes and Ferrari] is significant."
But to the encouragement of Red Bull, junior outfit Toro Rosso, who switched to Honda at the start of the year, had a positive day, with Pierre Gasly finishing ninth.
Gasly has already been confirmed as a 2019 Red Bull driver, taking the seat of the Renault-bound Daniel Ricciardo.
"Honda are making great progress," added Horner. "They are scoring points regularly and you can see they are making headway."
Monza, F1's next stop, is another power-hungry circuit which is unlikely to suit the Red Bull package.
As a result, the team are already planning to effectively write off next week's race in order to maximise their potential for the Singapore GP, where they hope to challenge the frontrunners.
"We will try and get ourselves on the best footing," said Horner.
"Daniel Ricciardo will be taking an engine penalty next weekend and Max will be taking his third unit there, hopefully without penalty.
"We will be trying to get ourselves in the best position we can going to Singapore which is probably our next big hope of challenging Ferrari and Mercedes."