Red Bull rule out Fernando Alonso replacing Daniel Ricciardo
"He's tended to cause a bit of chaos wherever he's gone," says Red Bull boss Christian Horner
By Pete Gill
Last Updated: 06/12/18 12:07pm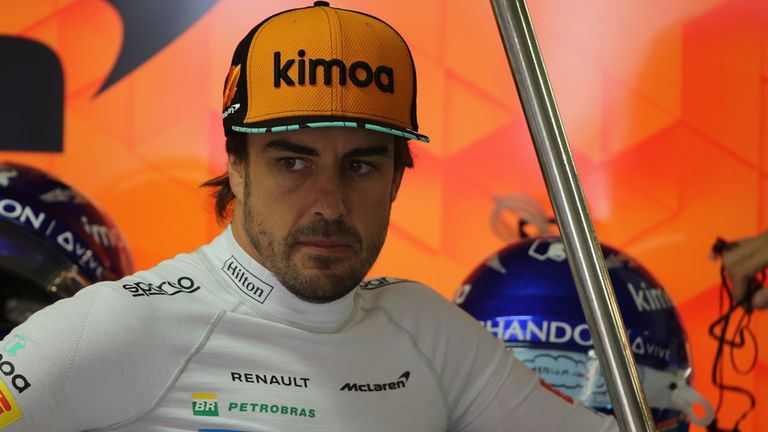 Red Bull have ruled out Fernando Alonso replacing the Renault-bound Daniel Ricciardo next season.
The two-time world champion, who has spent the last four seasons at the wrong end of the grid with McLaren, has made clear he wants a winning drive in 2019 - and Red Bull, alongside Ferrari and Mercedes, are one of only three teams to have won in F1 since 2013.
But Red Bull chief Christian Horner does not believe the Spaniard would fit in at his team when Ricciardo departs.
"I have huge respect for Fernando, he is a great driver, a fantastic driver, but it's very difficult...he's tended to cause a bit of chaos wherever he's gone," Horner told F1's official podcast.
"I'm not sure it would be the healthiest thing for the team for Fernando to join. Our preference is to continue to invest in youth than take a driver who is obviously close to the end of his career."
Carlos Sainz, on loan at Renault, and Pierre Gasly, debuting in F1 this season at junior outfit Toro Rosso, are the favourites to replace Ricciardo.
"I think we will look at everything but l think the preferred route would be to invest in home talent," confirmed Horner.
"We are fortunate that we have got several drivers under contracts who are great talents. So I think we are going to sit back and just evaluate what the situation is and also see what comes out of the woodwork because it is an incredibly attractive car to be driving.
"I don't think we are going to be short of requests and offers."
Pressed to elaborate on the claims of Gasly and Sainz, Horner added: "Both of those drivers are very quick drivers.
"This just gives us an opportunity to take our breath, because they are under contract anyway until the end of the summer or beyond, and we will just look at the options available to us and make sure we make the right decision."