Max Verstappen reveals how he turned his F1 2018 season around
Max has certainly recovered from a wretched start to 2018. But what changed?
By Matt Morlidge at Interlagos
Last Updated: 03/12/18 12:21pm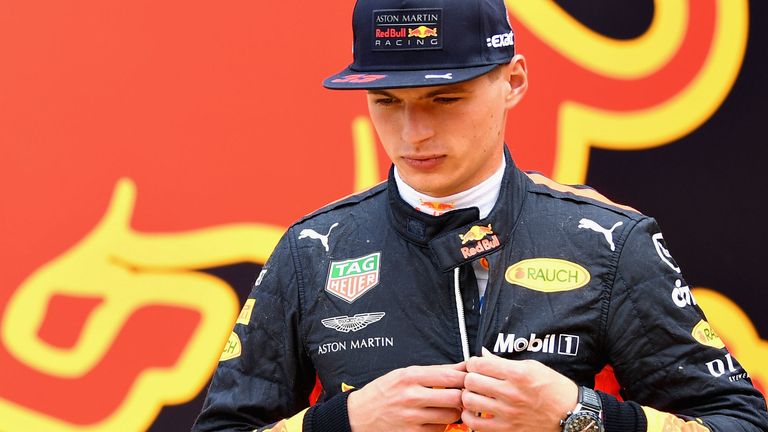 Max Verstappen has revealed how subtle changes to his approach and chats with his father turned his 2018 season around.
After an error-strewn start to the campaign, Verstappen is currently enjoying a career-high purple patch.
Verstappen has been one of the stand-out performers in the second half of 2018, and only title-winner Lewis Hamilton has scored more points than him since the summer break - a fine achievement considering Red Bull have consistently held only the third-fastest package on the grid.
Verstappen the one to beat Hamilton?
All of Max Verstappen's 2018 results
But it certainly has not all been plain sailing for Verstappen, whose start to the year was ravaged by arguments with the media off the track and costly mistakes on it. Following a messy Monaco GP, Verstappen had just 35 points - less than half the amount of team-mate Daniel Ricciardo and only three more than McLaren's Fernando Alonso.
"In the first six races, I f***** up," Verstappen frankly told reporters in Brazil.
Verstappen's early 2018 incidents
| Race | Session | Incident |
| --- | --- | --- |
| Australia | Race | Spun and lost places |
| Bahrain | Q1 | Crashed into barriers |
| Bahrain | Race | Collided with Lewis Hamilton |
| China | Race | Went off trying to overtake Hamilton |
| China | Race | Collided with Sebastian Vettel |
| Azerbaijan | Race | Collided with Daniel Ricciardo |
| Spain | Race | Made contact with Lance Stroll |
| Monaco | P3 | Crashed into barriers |
From that moment, Verstappen, who frequently batted off questions about needing to alter his mindset, realised he had to change something.
"I just wanted too much initially," Verstappen admits. "I really wanted to try and challenge, even though with the package we had it was not possible."
How did he recover? With a trick from his go-karting days, he says.
"Sometimes my Dad told me when I think I'm going slow, I'm still going fast enough.
"I got that approach back after Monaco. This seemed to make me faster."
Verstappen readily accepts he hit a "critical situation" at the beginning of 2018, and turned to his father Jos, a veteran of 106 F1 races and the man who guided Max through a stellar junior career and into F1.
"You talk a lot about it, it would be wrong to just be really stubborn and try to fix it yourself," explains Verstappen.
"You always go back to the person that really knows you and my Dad is the only one that really knows me. We experienced everything together.
"I think it's always good then to reflect, and you can always improve. Let's hope we did."
Verstappen is learning with experience, and says the 2018 campaign has been one of "continuous progress" for him. He is now just 20 points behind third-placed Kimi Raikkonen in the standings with two races remaining.
"It just keeps on developing in Formula 1 and keeps on getting better with experience," he added.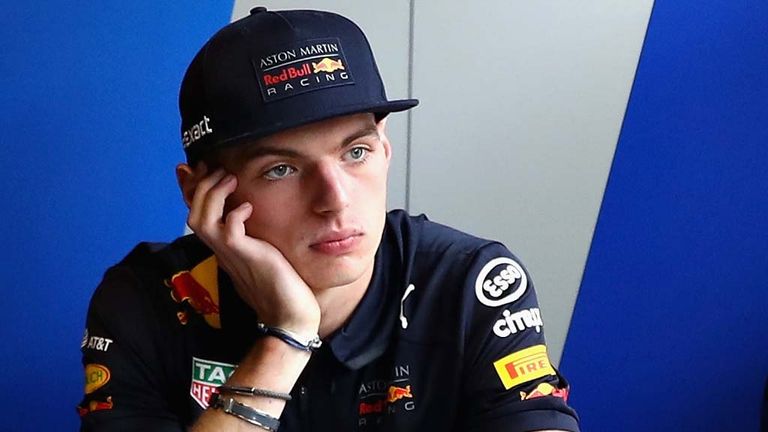 Verstappen: I can fight for titles
After Verstappen emphatically outclassed the field in Mexico to clinch his second victory of the season, Red Bull boss Christian Horner was immediately faced with questions about whether the 21-year-old was ready to fight for titles alongside multi-world champions Hamilton and Sebastian Vettel.
"Absolutely," was his response. And Max agrees.
"I think I can because I've almost done four seasons now, and Lewis, for example, was fighting for a championship in his first season," Verstappen says.
"Are you ready for it? You're not sure. Was he? Maybe yes, maybe not. But once you have that car underneath you, you are definitely going for it.
"I think it's never 100 per cent clear whether somebody's ready or not, but once you have that car you're going to drive it as fast as you can and if it's the fastest car on the grid you're normally winning races or you are second."
Much of that depends on next year, when Red Bull switch to Honda engines from Renault, a move that Verstappen is enthused by.
"Initially I think we are still a bit short of power but it's definitely going to be better than what we have now. For sure we will be closer," he continued.
"If it's going to be enough initially, I don't know, but then it's all about trying to get the best results possible, to not lose too many points.
"It shows in the numbers [that we will be faster]. We are not lying or just putting something in the world that isn't true, but it also depends how much others are going to improve as well. We have to wait and see."
Sky Sports F1 is the only place to watch every Formula 1 Grand Prix, qualifying and practice session live in 2018. Get Sky Sports F1.