Sergio Perez hailed as F1's 'most underrated driver' by Force India
Force India praise Perez and say "it's criminal he's been overlooked" by top teams; Watch Fernley and Perez's interviews with Sky F1
By Matt Morlidge
Last Updated: 11/12/18 2:27pm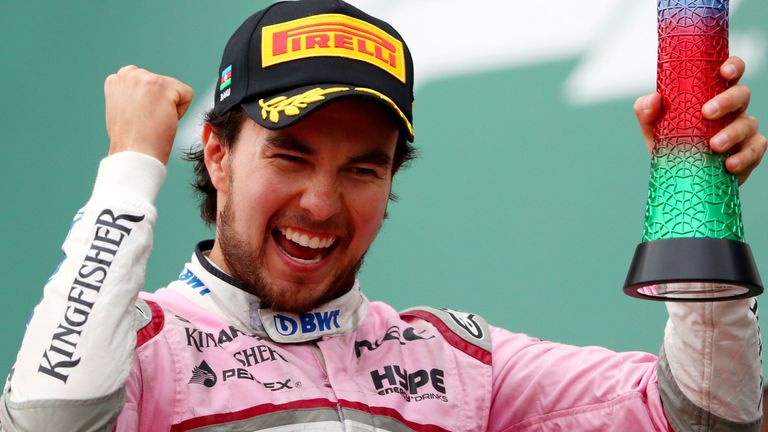 Force India chief Bob Fernley has hailed Sergio Perez as Formula 1's "most underrated driver" and cannot believe the Mexican has been overlooked by top teams.
While Perez has always been regarded as a consistently quick driver and is often linked with a Ferrari seat, he hasn't had a chance to shine at a 'top-three' team since his ill-fated year with McLaren in 2013.
But his stunning third place at the Azerbaijan GP, his eighth F1 podium finish, was another reminder of his racing talents and Fernley says Force India are lucky to still be able to call on his services.
The Azerbaijan GP driver ratings
Hamilton leads but loses favourites tag
FIA confirms 2019 overtaking aids
"I feel for Sergio in many ways because I think he is possibly the most underrated F1 driver out there," Force India's deputy team principal told Sky Sports News' Craig Slater.
"As a racer he's amazing and, not that we would ever want to lose him, but I think it's criminal that he's been overlooked."
Perez is consistently mooted to be a contender to replace Kimi Raikkonen at Ferrari, owing to his spell in the Scuderia driving academy as well as his F1 accomplishments, but the Finn has so far continued to keep his place.
That may change at the end of this season, however, with Raikkonen once again out of contract, and Fernley added: "I think everybody wants to go to Ferrari. To wear the red overalls is a great privilege."
Perez, meanwhile, believes he deserves to have the tools to show his full potential after impressing for many years for Force India.
The 28-year-old has secured all of the team's four podiums since joining in 2014, also finishing in the top 10 of the Drivers' Championship in all five of his seasons.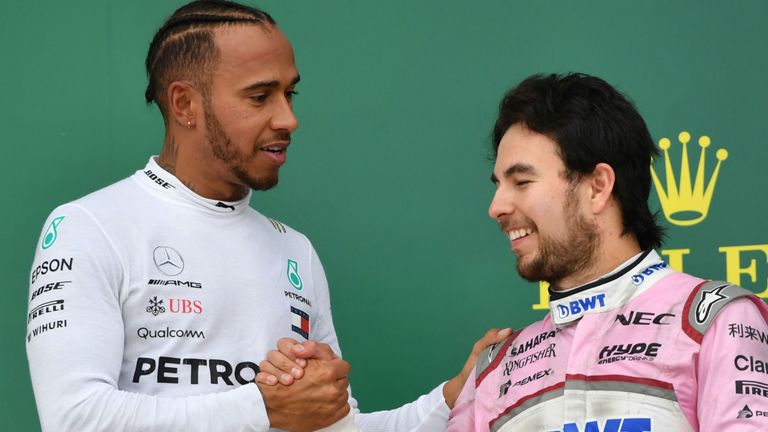 "I still feel that there is so much more I can do in the sport," Perez told Sky F1's Simon Lazenby in Baku.
"I also feel that my time will come because I work really hard, I really put my effort in to have an opportunity and I feel I deserve to have a car to show my full potential.
"There hasn't been an opportunity or vacancy in the top teams. If you want to do something in Formula 1 you really have to be in one of those teams."