Jolyon Palmer seeking third driver role
Current GP2 champion still without an F1 drive for 2015 despite promotions for Felipe Nasr and Raffaele Marciello
By William Esler
Last Updated: 14/01/15 11:44am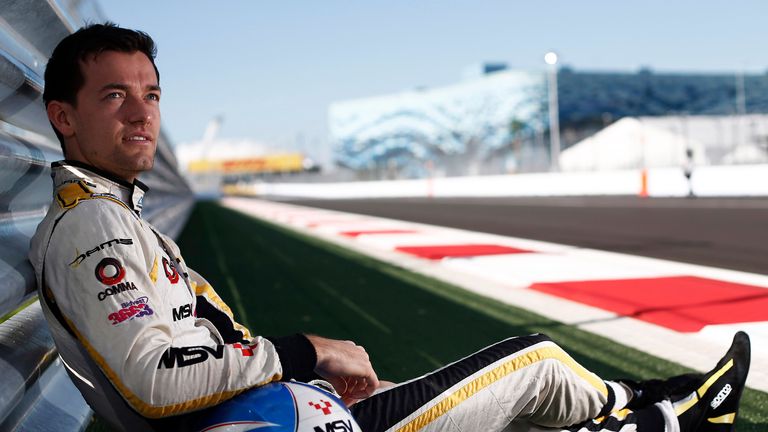 A frustrated Jolyon Palmer is still eyeing a third driver role with plenty of Practice One outings in 2015 after seeing drivers with bigger budgets secure vacant F1 seats.
The Briton secured the GP2 title with a record-breaking points haul, but follows in the footsteps of 2012 and 2013 victors Davide Valsecchi and Fabio Leimer in being unable to graduate to an F1 race seat.
"The Formula 1 grid is tied up I think sadly," he told Sky Sports Online.
"I am just looking to further my career towards Formula 1 and what we are aiming for at the moment is a third driver programme with enough mileage to give me a better chance of being on the grid in 2016.
"There are not a lot of opportunities at the moment with so few seats and drivers with huge backing as well. So I just have to be in the frame still and progress my career and see what happens in 2016."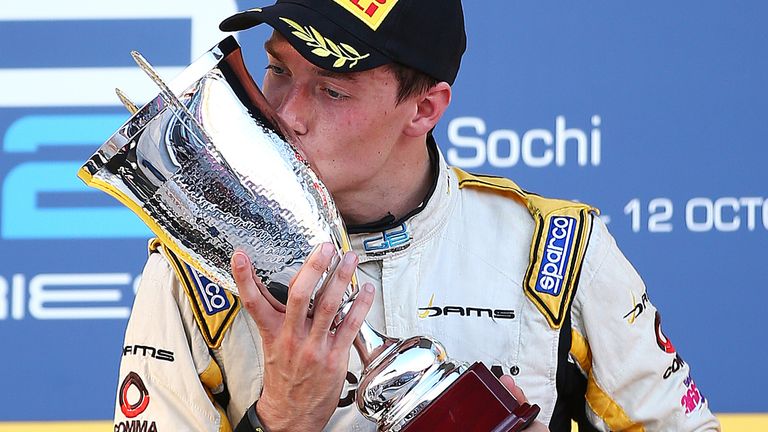 Palmer beat Felipe Nasr by over 50 points in 2014, but it is the Brazilian who will race for Sauber this season, while Raffaele Marciello, who was over 200 points behind the Briton, has been appointed Ferrari's reserve driver.
"It is frustrating, but I can't look at it too much really as Formula 1 is a tough world," he admitted.
"There are a lot of political factors and other financial factors as well, so I think some of them got opportunities that weren't possible for me, so I have just got to focus on what I can do.
"I think I can still have a future in Formula 1 and hopefully this year I can have a good role in Formula 1 as well. But in terms of racing I think the target is now to be on the grid in 2016. I can't get worried watching other people race on the weekends."
The 23-year-old enjoyed his first F1 experience during the Abu Dhabi post-season test with Force India and hinted the Silverstone-based team could be a potential destination.
"I can't say anything on that front, but it was great to test with them," he said.
"It was my first test in Formula 1, it was a great experience, I got on well with the team and I am really grateful for that. We are speaking about a third driver role, I can't really say much more."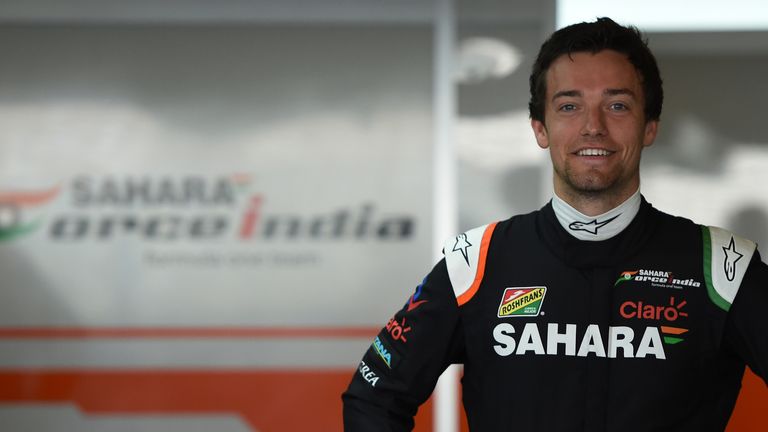 The FIA have announced new criteria to earn a super licence from 2016 and Palmer thinks it is a positive step towards preventing drivers buying F1 seats.
"It's come a bit too late for me to be honest, I think there a few drivers on the grid that wouldn't have made it," he said.
"I think it is a good thing in general, the criteria itself is a little bit strange I think looking at how the points are weighted, but I think it is a good thing to have and a positive step to have criteria for a super licence.
"Before it was too easy to get and you can get drivers that don't deserve to be in Formula 1 in Formula 1. So it is definitely a positive step and it means that the people that are there deserve to be there which is key."
The Sky Sports F1 Online team will be providing live commentary of all three winter tests, starting in Jerez on February 1, with live updates from trackside also on Sky Sports News HQ.