Marcus Ericsson was involved in a spectacular high-speed crash in second practice at the Italian GP.
With the Sauber's DRS wing suspected to have failed by not closing as it should under braking for Monza's first chicane, Ericsson's car was shorn of downforce and violently slammed into the barriers before digging into the grass and completing several somersaults.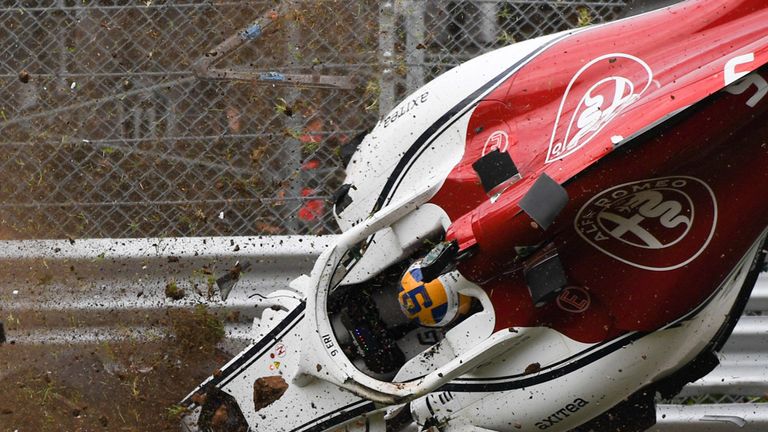 Ericsson emerged unscathed and soon returned to the paddock after being given the all-clear in the circuit's medical centre.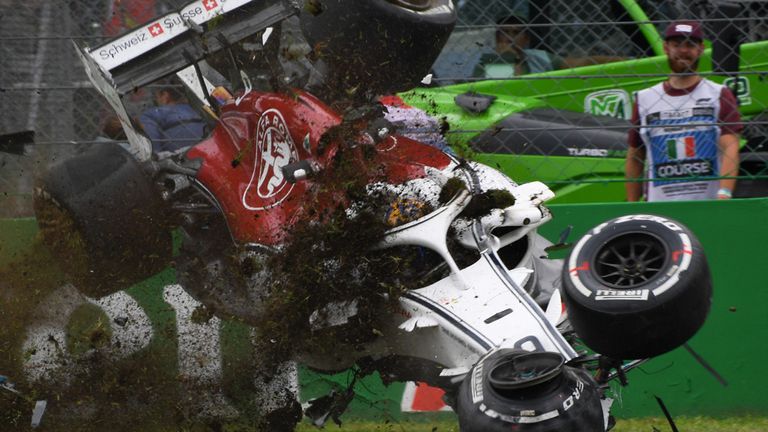 "That's a high-speed and massive accident, fortunately he got out ok," said Sky F1's Paul di Resta.
Sauber's mechanics were soon seen inspecting the DRS wing on the sister car of Charles Leclerc in the garage as they began investigations into Ericsson's frightening accident.
The Italian GP is live only on Sky Sports F1 this weekend. Sunday's race begins at 2.10pm with build-up from 12.30pm. Get Sky Sports F1.