F1 Testing: Kimi Raikkonen makes Sauber return as Sebastian Vettel sets pace
F1 2019 preparations begin already in Abu Dhabi tyre test; Kimi breaks down in Sauber, Vettel fastest for Ferrari
By James Galloway and Matt Morlidge
Last Updated: 27/11/18 3:54pm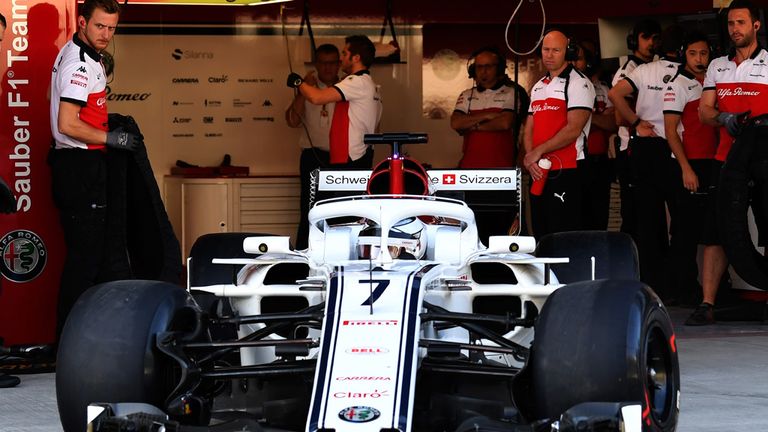 F1 fans were offered an early glimpse of 2019 on the first day of the post-season test in Abu Dhabi, which was headlined by Kimi Raikkonen's return to Sauber after 17 years.
Two days after retiring from his 151st and final race for Ferrari, Raikkonen was behind the wheel of a Sauber for the first time since 2001 - his debut season in F1 - and completed more than 100 laps.
But Raikkonen's first day in Sauber's Ferrari-powered 2018 car wasn't without incident - the Finn ground to a halt towards the end of running after a technical failure.
Drivers were testing Pirelli's tyres for next season at Yas Marina, and it was Raikkonen's former Ferrari team-mate Sebastian Vettel who set the pace on Day One, clocking a 1:36.812 on the 2018 hypersoft tyre.
Valtteri Bottas was second on the timesheets, though his fastest time came on the 2019 hypersofts.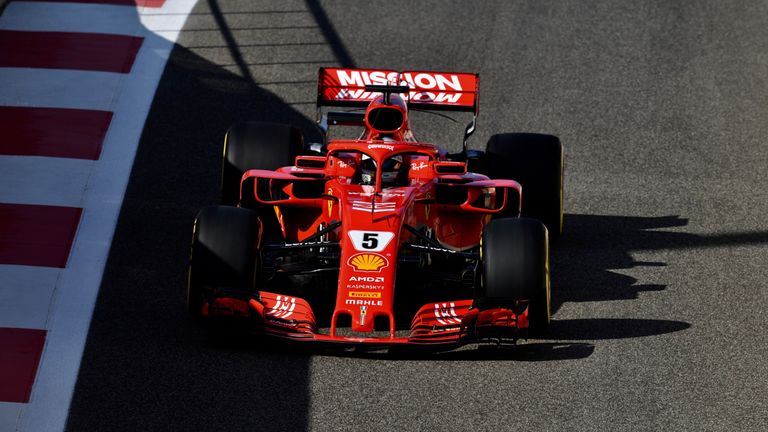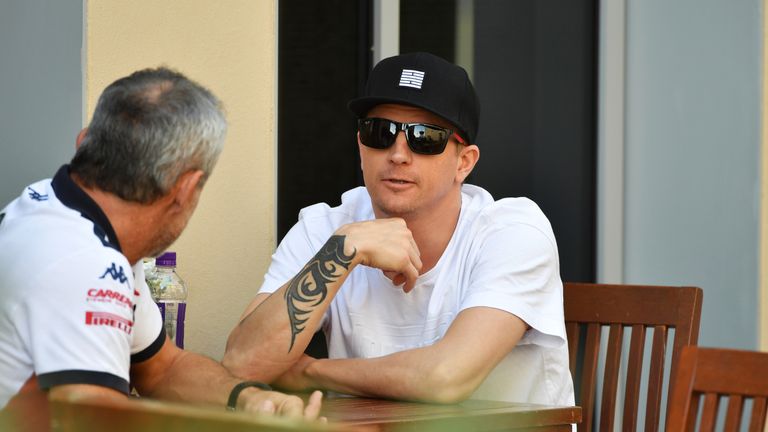 Although not yet officially confirmed as their 2019 race driver, Lance Stroll tested for Force India in the afternoon session and finished with the third-fastest time, ahead of Max Verstappen.
There were test debuts elsewhere too ahead of a busy winter of driver transfers.
New F2 champion George Russell completed his first running for Williams ahead of his race debut in March, with the Briton in the car in the morning before handing over to 2019 team-mate Robert Kubica.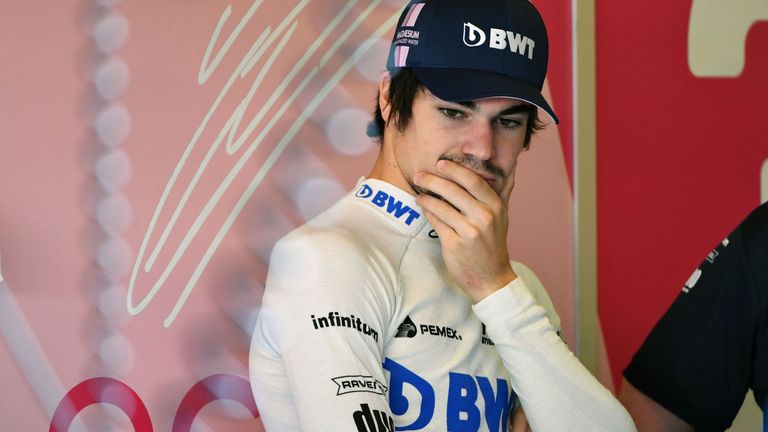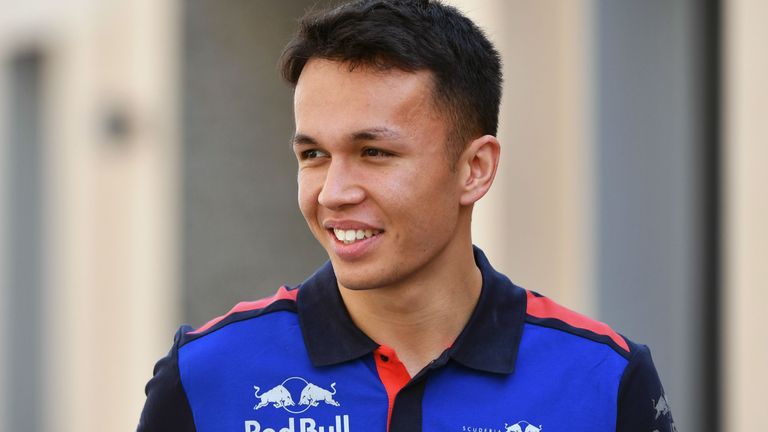 Fresh from landing the second Toro Rosso seat in place of Brendon Hartley, Russell's F2 rival Alexander Albon was spotted in the paddock wearing the team's uniform.
Pierre Gasly, meanwhile, was in Red Bull overalls as he prepares for his 2019 move.
Britain's Lando Norris has been a familiar sight in a McLaren this year during test and practice sessions and unofficially began his career as a race driver for the team on Tuesday.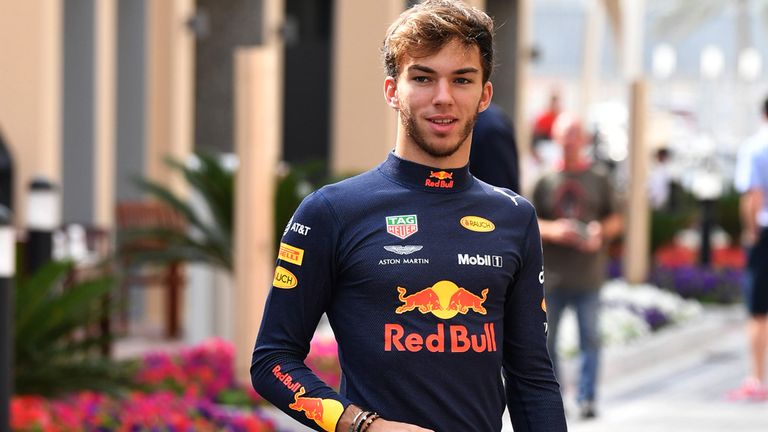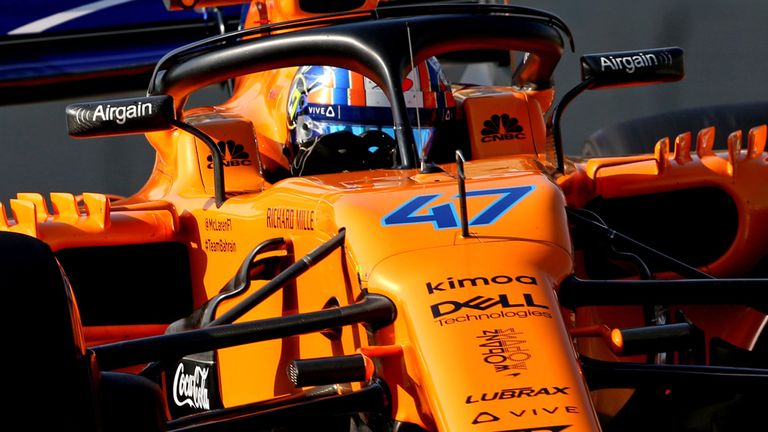 In terms of absolute F1 debuts, Brazilian youngster Pietro Fittipaldi stepped up to the big time with Haas as he began his test career at the team. The 22-year-old is the grandson of double world champion Emerson Fittipaldi and represents the third generation of the wider Fittipaldi family to appear in F1.
Renault followed Mercedes, Ferrari and Red Bull's lead by using one of their current race drivers, with Nico Hulkenberg in the car for the final time until February to get a first experience of next season's tyres and compounds.
Hulkenberg was one of the six drivers to surpass the 100-lap mark, along with Raikkonen, Bottas, Verstappen, Norris, and Sean Gelael, who was in the Toro Rosso.
What the drivers said
Sebastian Vettel: "The purpose of this test is primarily to get a first feeling of the new tyres...overall I think there were no major surprises as these tyres seem to work and to be fairly similar to the ones we used this season."
Valtteri Bottas: "We can see some differences to this year's tyres but we have all winter to work on understanding the new tyres from all the knowledge we are gaining from this test."
Abu Dhabi post-season test, Day One timesheet
| Driver | Team | Laps | Tyre | Time |
| --- | --- | --- | --- | --- |
| 1) Sebastian Vettel | Ferrari | 67 | 2018 hypersofts | 1:36.812 |
| 2) Valtteri Bottas | Mercedes | 120 | 2019 hypersofts | 1:37.231 |
| 3) Lance Stroll | Force India | 56 | 2018 hypersofts | 1:37.415 |
| 4) Max Verstappen | Red Bull | 131 | 2018 ultrasofts | 1:37.947 |
| 5) Sergio Perez | Force India | 67 | 2019 hypersofts | 1:37.976 |
| 6) Lando Norris | McLaren | 135 | 2019 hypersofts | 1:38.187 |
| 7) Nico Hulkenberg | Renault | 128 | 2018 hypersofts | 1:38.789 |
| 8) Pietro Fittipaldi | Haas | 54 | 2018 hypersofts | 1:39.201 |
| 9) Robert Kubica | Williams | 32 | 2019 hypersofts | 1:39.269 |
| 10) George Russell | Williams | 42 | 2019 hypersofts | 1:39.512 |
| 11) Kimi Raikkonen | Sauber | 102 | 2019 hypersofts | 1:39.878 |
| 12) Sean Gelael | Toro Rosso | 150 | 2018 hypersofts | 1:40.435 |
Welcome to F1, 'Compound 5'
Pirelli have new names for tyres on their official timesheet, numbering them from one to five. One is the hardest compound, while five is the softest.
That meant six drivers, including Bottas in second place, are listed as completing their fastest times on a tyre named 'Compound 5'.
That may sound confusing for now, but Pirelli are actually changing tyre names to try and simplify things for next season.
Next year, three tyres out of that batch of five will be used at each race weekend, and will always use the hard, medium and soft compound names.
That not only means that the supersoft, ultrasoft and hypersoft names will disappear, but also that you shouldn't have to get used to a new fastest lap being set on the 'Compound 5'...
Get the dedicated Sky Sports F1 channel - the exclusive home of all F1 next season - for £18 a month in HD with no contract. Get Sky Sports F1.