Fernando Alonso keen to know if change afoot at McLaren
Alonso & Button give guarded responses to Ron Dennis speculation
By James Galloway
Last Updated: 03/11/16 8:38am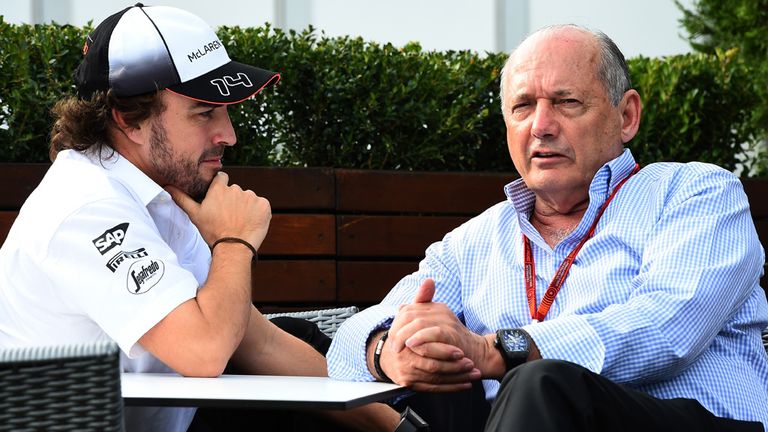 Fernando Alonso wants to find out in the forthcoming weeks whether there will be changes at McLaren this winter amid uncertainty over Ron Dennis's future.
Sky Sports News HQ understands Dennis's position at the helm of the team he has controlled for over 30 years is under threat.
Dennis has responded to the speculation by stating he has no intention of stepping down. Former F1 team boss, and friend of Dennis, David Richards told the F1 Report the 69-year-old would only want to leave when McLaren were winning again.
Alonso, who endured a fractious relationship with Dennis during a previous single season at McLaren in 2007 before returning on friendlier terms in 2015, says he is in the dark about the situation.
"I just read the same thing as you read probably," he told Sky Sports News HQ.
"We have been racing now quite constantly in the last three or four weeks. Now between Mexico and Brazil, or after Abu Dhabi, we will sit with the team and know exactly what is the truth behind all these things. So right now I cannot tell you much."
After three decades as team principal, Dennis stepped away from day-to-day involvement in the racing team in 2009 but returned in early 2014 to replace successor Martin Whitmarsh as CEO and oversee a restructure of the team's management structure. The Englishman's association with the team dates back to 1981 and he owns 25 per cent of the McLaren Technology Group.
Alonso and team-mate Jenson Button gave guarded responses when asked whether any departure for Dennis would harm the team into 2017.
"We've been racing for many teams for many years and obviously Ron is part of McLaren, and McLaren is part of Ron. It has been always like that," said Alonso.
"First, we need to understand exactly what the real situation is and if there is any change I don't know for sure what these changes are."
Team-mate Button declined to discuss the Dennis speculation directly, but insisted the team were making progress and morale was high as they strive to return to podium-finishing contention.
"I'm not going to talk about any individuals," Button told SSNHQ. "But I think the team is in a good place in terms of how much we've improved over the last few years and going through the difficulty of the new relationship with Honda last year, [which] was never going to be easy when you've had such a long relationship with another manufacturer.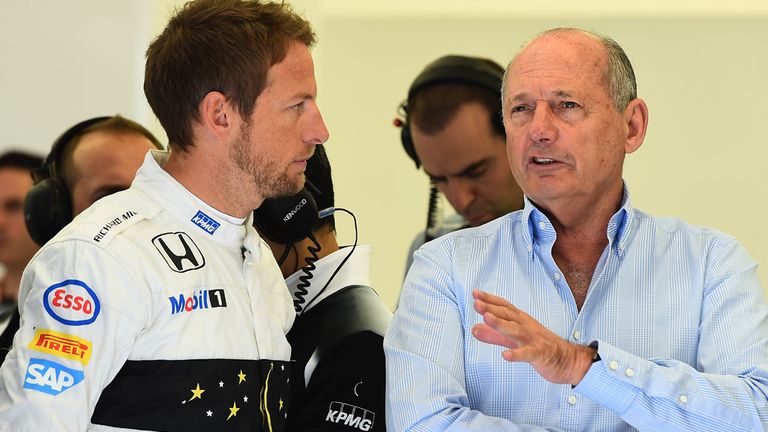 "But it's grown a lot over the last two years and every department has grown in the right direction and improved.
"There seems to be a good atmosphere in the team even though we're nowhere near where we want to be yet. There is a good feel about the place, that's all I can say on the matter."