Fernando Alonso was fortunate to emerge unscathed from a huge crash at the start of the Belgian GP which propelled his McLaren airborne.
Alonso was pitched into the rear of Charles Leclerc's Sauber after being hit by Renault's Nico Hulkenberg.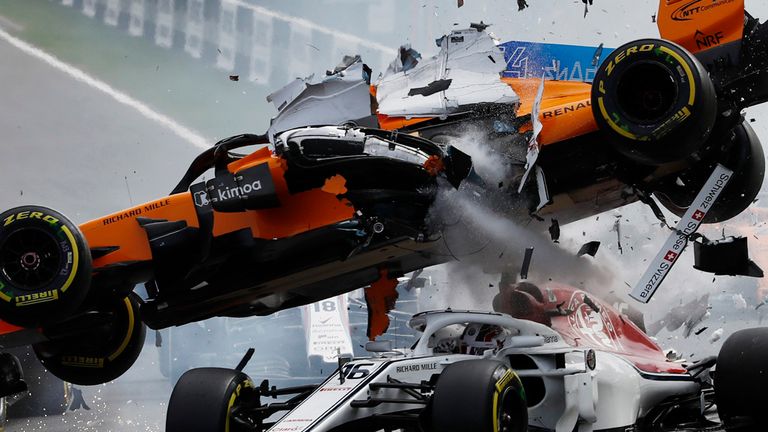 The force of the collision wrecked the McLaren and sent the Spaniard's car flying over the Sauber.
After investigating the incident, the Belgian GP stewards ruled that Hulkenberg had been at fault and demoted the Renault driver ten grid places for next week's Italian GP.
"I basically misjudged the grip level," admitted Hulkenberg.
"It was nasty, it doesn't look great. It's my bad, my mistake."
Leclerc, meanwhile, later tweeted to indicate he had changed his mind about the halo cockpit protection device, which appears to have been a critical factor in the Sauber driver avoiding harm during the crash.
Alonso unhappy but relieved
Two-time world champion Alonso was understandably relieved he avoided injury during the spectacular incident.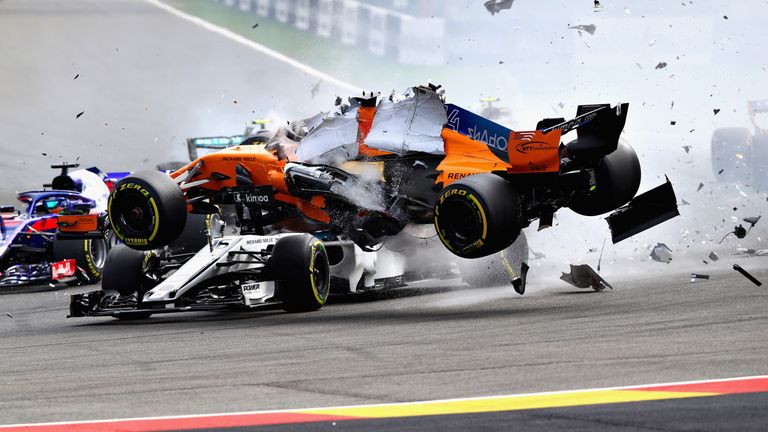 "I saw Hulkenberg in the mirrors with all four tyres locked and he was coming at a very high speed. There is no way you can avoid that. He hit my car and then I went over Charles.
"Obviously he missed the braking point with high consequences," reflected Alonso.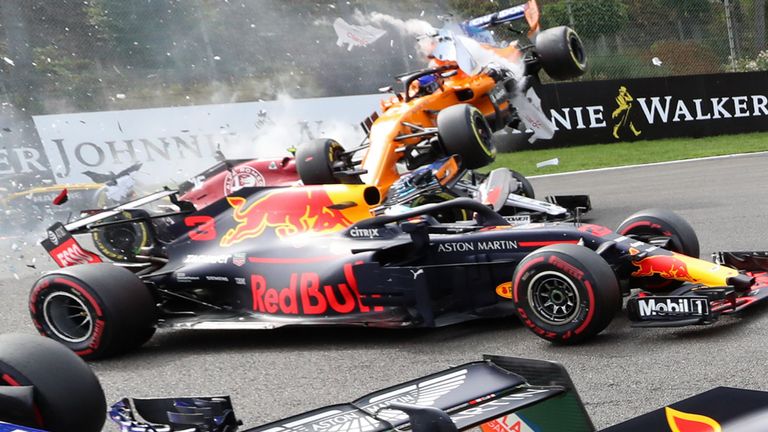 "But on the positive side we are all ok, with Charles, with the halo or whatever, it's good news that all three of us are ok. "It's a good proof [for the halo]. We didn't need any proof, but it's a good thing.
"When you miss so much the braking point and hit someone at that speed you need to think a little bit twice next time."
Speaking before his visit to the stewards, Hulkenberg accepted responsibility and admitted he had been a "bit too keen" in attempting to brake late.
"No problem [on the car], it's just incredible to find out on lap one again how sensitive these cars are with aerodynamics," he said.
"When you have a few cars bunch up in front of you how much grip and load you lose and, when I hit the brakes, I instantly locked up the front wheels and was sliding into Fernando.
"Probably a misjudgment from my side, a bit too late on the brakes, a bit too keen. Frustrating for him, Charles as well, but also for myself."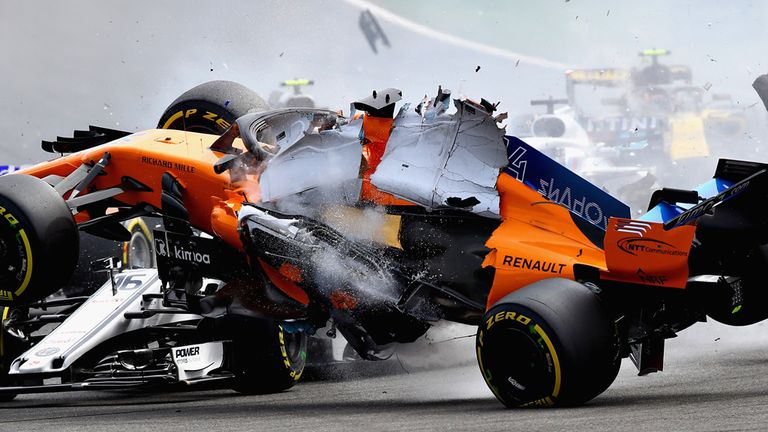 Sky Sports F1 is the only place to watch every Formula 1 Grand Prix, qualifying and practice session live in 2018. Get Sky Sports F1.