Lando Norris joins McLaren for Formula 1 2019: The full story
When and why McLaren made their decision to promote 18-year-old Lando Norris ahead of Stoffel Vandoorne and what to expect from McLaren in 2019...
By Pete Gill
Last Updated: 14/12/18 10:42am
So why have McLaren signed Norris?
McLaren regard the 18-year-old as a special talent who was too good to ignore.
Even when urging patience next season with the teenager, McLaren boss Zak Brown couldn't disguise his enthusiasm for a driver who has excelled in every series of his nascent career to date.
"He's an immense talent," Brown said. "In all the junior formula, he has been dominant and we are convinced he is a star of the future."
The weakness of Norris' candidature is his age - especially when tallied with the 24-year-old Carlos Sainz. But Brown's says the line-up - likely to be the youngest on the grid next season - is the right fit for McLaren's current position.
"We are in rebuilding mode, and to have two extremely quick young drivers, one with a decent amount of experience along with one who is inexperienced is a good combination for us when we are rebuilding and looking out over a five-year horizon," he explained.
"We pretty easily came to the conclusion that Lando was the driver we wanted."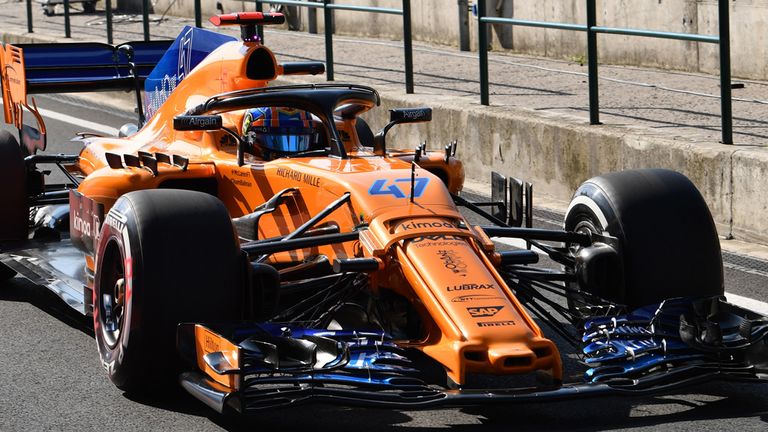 How important were Norris' trial runs in the McLaren?
Norris has tested on four occasions for McLaren, most recently in last month's two-dayer after the Hungarian GP, and drove in Practice One at the Belgian and Italian GPs.
"I knew that if l was to prove I was worth it, I had to do well," said Norris at a press briefing on Tuesday. His suspicion was right: although it wasn't acknowledged at the time, these outings were his final auditions for the 2019 seat.
"He did extremely well," said Brown. "It was his final test, if you want to call it that. It was less about speed and more about how he would take to the environment with the big boys."
Maybe so, but Norris' speed in both P1 outings was hugely impressive.
At Spa, he was quicker than Stoffel Vandoorne, although he then finished half a second down on Alonso at a rain-hit Monza last Friday. But the timesheet didn't tell the full story. "He and Fernando were trading fastest times in difficult weather conditions and then on Lando's last run he was up two tenths on his first sector but he had to abort that lap," recounted Brown. "I think he would have ended there or thereabouts - a tenth up, a tenth slower."
McLaren had seen enough. The decision to appoint Norris was rubber-stamped over the next 48 hours and, to the youngster's surprise, he was informed of his promotion to a full 2019 seat on Sunday morning.
McLaren sign Sainz for 2019
F1 2019: Race dates and line-ups
Why has Vandoorne been dropped?
Vandoorne has disappointed since replacing Jenson Button two seasons ago and his record this year is dismal: out-qualified by Alonso in every grand prix, out-scored by 8 points to 44. But the team's belief in Vandoorne's quality seems genuine and they have repeatedly highlighted statistical evidence he has been closer to Alonso than a lot of the Spaniard's previous team-mates.
The bottom line, however, is that McLaren believe Norris is the better driver - and, with Vandoorne eight years older, the better bet for the future.
"Ultimately we look to the future and feel Lando's a future star," said Brown.
Vandoorne's fate was sealed on F1's first day back from its summer holidays when Norris, on his F1 weekend debut, out-paced the Belgian in Friday practice at Spa.
Even with McLaren making allowances for the disruption Vandoorne suffered during the session, it was a hinge moment in their decision making.
Have McLaren learnt from past mistakes with youth?
Vandoorne isn't the first young driver to have failed to live up to expectations at McLaren in recent years. Sergio Perez's signing in 2012 was hailed as "an opportunity to turn him into an international brand, an international star and a world champion". The Mexican was dumped a year later for Kevin Magnussen who, in turn, was hailed as a star in the making and sidelined after a single season.
So how will McLaren avoid a similar outcome with Norris?
"There is an element of risk whenever you sign a young driver," admitted Brown. "We need to manage him carefully. We need to give him time and space. Historically, we haven't been great with young drivers and we are looking for Gil [de Ferran, McLaren's sporting director] to make sure we have learnt from our mistakes."
McLaren are a very different team from the outfit experienced by Perez and Magnussen when the weight of expectation was geared towards fighting for world championships. Nor will Norris suffer in the mammoth shadow cast by a dominant team-mate, as Vandoorne surely has when pitched against Alonso, and Magnussen and Perez experienced to a lesser extent with Button.
What happened to the other contenders?
McLaren have admitted holding talks with other drivers - including Perez and Esteban Ocon - through the summer months. But the message from McLaren is that Norris was always their preferred candidate.
"We knew he would have been snapped up by another team and we just wanted want to be diligent in our analysis," said Brown. "We've got the guy we wanted."
But how close was Ocon to joining McLaren?
Not as close as he would have been without a link to Mercedes.
"Ultimately we wanted to have our own driver," explained Brown. "We rate Esteban extremely highly but a link to another manufacturer was a tick in the wrong box."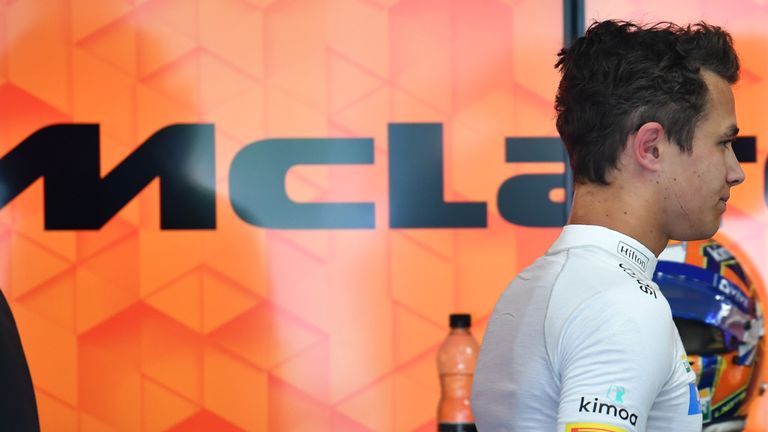 Is Norris the next you-know-who?
Comparisons with Lewis Hamilton, who debuted in the sport with McLaren at the age of 22 in 2007, are inevitable.
"It's natural because Lewis started here and Lewis is British," noted Brown. "But all you can do is look at Lando and what he's accomplished and say he's a future star, and with the right car should be a future champion."
Nor is Norris fazed by the comparison. "As long as I am being compared for the good things...being compared to someone who could be about to win five world championships, who's already won four, it's not a bad thing."
Could Vandoorne stay within McLaren?
Although McLaren say it is "highly unlikely" Vandoorne and Alonso could be the team's driver line-up if they pursue an IndyCar entry, the possibility of the Belgian racing for the team outside of F1 in 2019 is very much alive.
"We have some other racing activities we are reviewing, and I wouldn't hesitate to keep Stoffel in the McLaren family if there was a seat available and he had a desire to race in it," said Brown.
The American was equally adamant Vandoorne deserves a seat in F1 next year. "I think in a different environment, Stoffel may excel more and with a better race car," he added.
Toro Rosso and Sauber are potential options for Vandoorne, just as Perez and Magnussen are examples of how a driver can revitalise his career away from McLaren.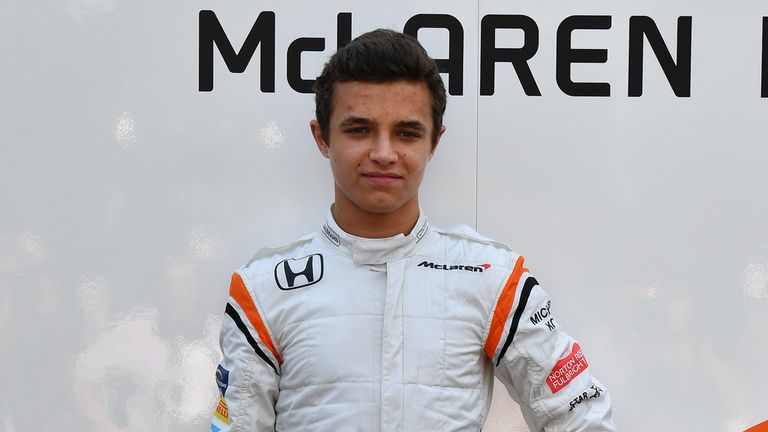 So what can we expect from Norris in 2019?
The youngster is realistic and cautious on his and McLaren's prospects next year.
"We are not going to be winning, or competing against Ferrari and Mercedes," Norris told reporters. "I would like to think we can make a step forward from where we are.
"McLaren need a fresh start and as a team we need two young drivers who are willing to say 'we don't need to win within two years of joining the team'. I think that's realistic. But we are not going to be winning next year and probably the year after. It's going to be a few years before we get back to where we want to be."
In Norris and Sainz, McLaren believe they have the line-up to drive them there.
Comment below to get involved in the debate, but please adhere to our House Rules. If you wish to report any comment, simply click on the down arrow next to the offending comment and click 'Report'.