Fernando Alonso may have just called time on his Formula 1 career at the Abu Dhabi GP, but the two-time F1 champion was straight back on track on Monday to take part in a special one-off NASCAR test.
Alonso flew to Bahrain immediately after the F1 2018 finale to swap jobs for the day with seven-time NASCAR champion Jimmie Johnson, who drove an F1 car for the first time.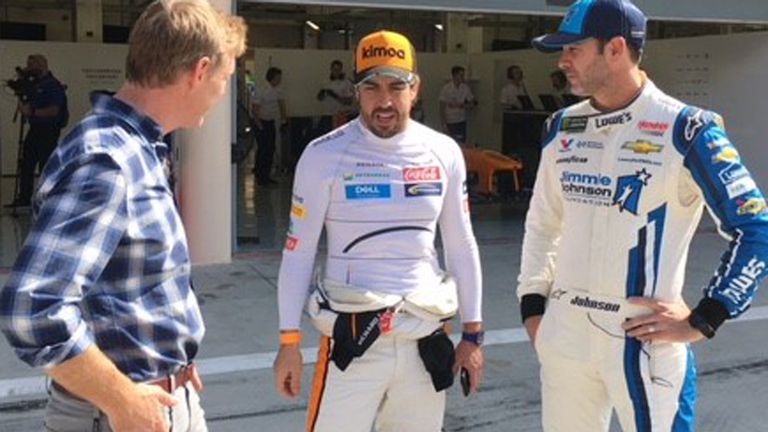 Sky Sports F1 was in attendance to watch the special event.
Two-time F1 champion Alonso completed runs in Johnson's 2018 Hendrick Motorsports Chevrolet, while Johnson took the wheel of the McLaren MP4-28, powered by a V8 engine from 2013 but in the current livery.
Despite the test, Alonso says he doesn't have any plans to enter the NASCAR series full-time, instead focusing on the World Endurance Championship and Indy500 attempt in 2019 as he prepares for life after F1.
Alonso was given a fitting farewell at the Abu Dhabi GP, drawing tributes from Lewis Hamilton and Sebastian Vettel, but has refused to completely rule out a return to the sport in the future.
Get the dedicated Sky Sports F1 channel - the exclusive home of all F1 next season - for £18 a month in HD with no contract. Get Sky Sports F1.