Eric Boullier dismisses reports McLaren will announce their 2015 line-up at Suzuka
But Racing Director reveals driver decision "more or less" made; Fernando Alonso linked with return during Singapore weekend
By William Esler
Last Updated: 22/09/14 4:35pm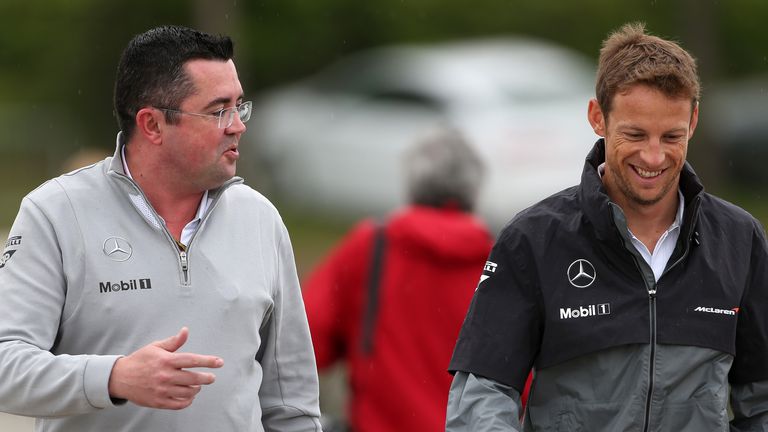 Eric Boullier has revealed McLaren have "more or less" decided on their 2015 driver line-up, but dismissed speculation of an announcement coming at the Japanese GP.
The rumour circulating in the Singapore paddock was that Fernando Alonso's return to the team would be announced at Suzuka – a circuit owned by McLaren's new engine partner Honda – particularly after the two-time World Champion reportedly told Spanish journalists that news of his future would come in a couple of weeks.
However, when asked if we could expect the announcement at the forthcoming grand prix, Boullier's response was blunt: "Absolutely not, there are no plans to announce anything yet."
When pressed if a decision had been made on whom the driver would comprise of the McLaren Racing Director suggested it had, before quickly backtracking.
"More or less yes. More or less it is open and more or less it is decided. Please don't twist my arm," he laughed.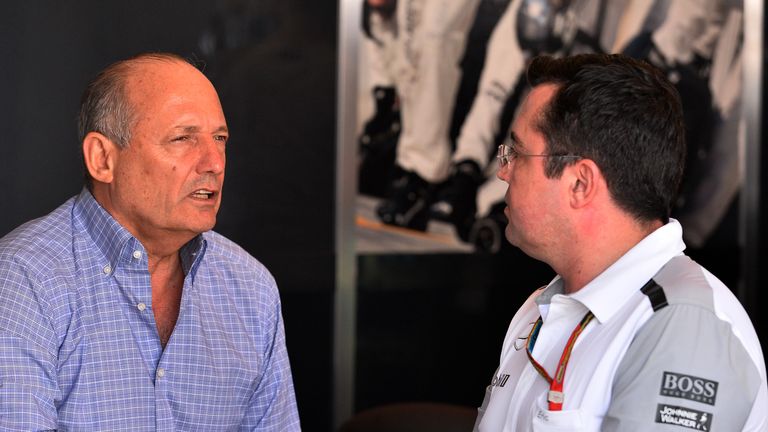 Boullier also revealed that the make-up of the line-up will be a joint decision between he and Chairman Ron Dennis and that they hadn't argued too much.
"It is Ron and me. But Ron has the final say as he is owner and chairman of the company," he added. "To be very protocol orientated, the board has the last call.
"To be honest I think Ron and I have been quite transparent and open together. We have our view, we may have some different preferences in timing, but we are okay on what we expect, what we want, where we want to go and it is working okay."
Jenson Button has been at McLaren since 2010, but the former champion's contract expires at the end of the season whilst Kevin Magnussen, who progressed through the team's junior programme, only graduated to a senior race seat this year.
Fernando Alonso joined the team as World Champion in 2007, but departed after just one season following a tempestuous partnership with Lewis Hamilton.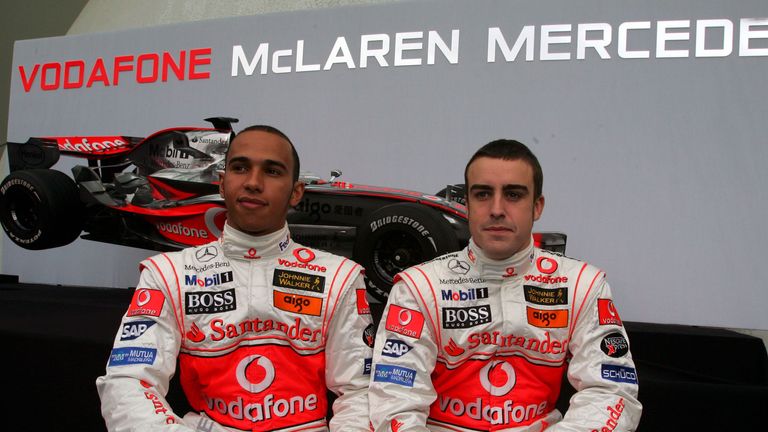 Meanwhile, Boullier has questioned radio calls made to Daniel Ricciardo during the race, suggesting Red Bull may have breached the FIA's clampdown.
"It just made us more busy to listen to the others to make sure they aren't doing anything like Red Bull did twice on Ricciardo," he said when asked about the ban's impact.
"I think it was coded and it is up to the FIA to investigate, it is not for me to say. They said 'do this to avoid car problem' so it was a strange message. Once would have been okay, but two or three times you can doubt what kind of car problem he has."