Fernando Alonso & Jenson Button to run with fresh Honda engines
McLaren take advantage of revised rule to unlock extra power unit for Hungaroring; Fernando Alonso expecting stronger showing but wants to see progress across the weekend
By James Galloway at the Hungaroring
Last Updated: 27/07/15 2:23pm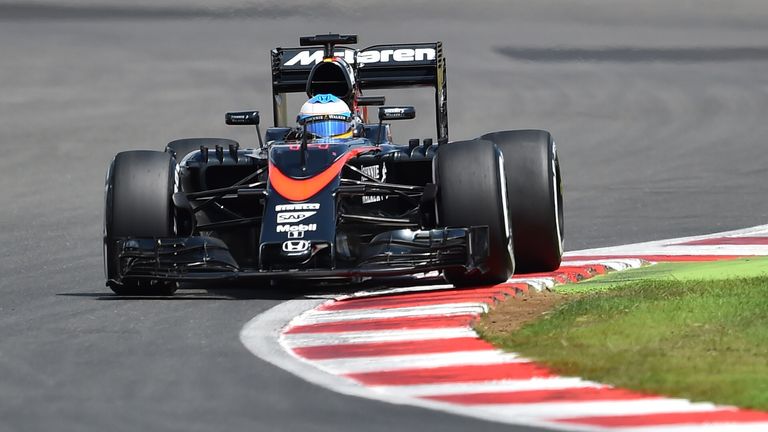 McLaren will use their newly-allocated extra penalty-free Honda engines at this weekend's Hungarian GP with Fernando Alonso stressing "we need to get some answers" over their car's performance.
During the three-week break between races, the FIA's World Motor Sport Council ratified the proposal to increase the penalty-free limit for new engine manufacturers entering F1 from four to five units for their first season – a concession which has also been retrospectively applied to Honda.
Although Alonso and team-mate Jenson Button had already taken penalties for fifth engines, the subsequent rules revision means their next change of power unit will be 'free' – something McLaren and Honda have decided to activate immediately at a Hungarian track they expect to go better at.
"[It's an] interesting weekend in front of us because it's a circuit with completely different characteristics from Silverstone, Canada and Austria," Alonso said at the Hungaroring on Thursday.
"So this will put us in a good test because we will know how competitive we can be in a circuit with lower power effect. So it's interesting to see how the weekend goes and how we can maximise practice.
"Obviously we have a new engine that we can take without penalty, so we will put it in the car and try to extend the mileage a little bit because we were quite limited.
"It's a weekend we need to get some answers – not only in the competitiveness side, but also in practice trying to maximise performance."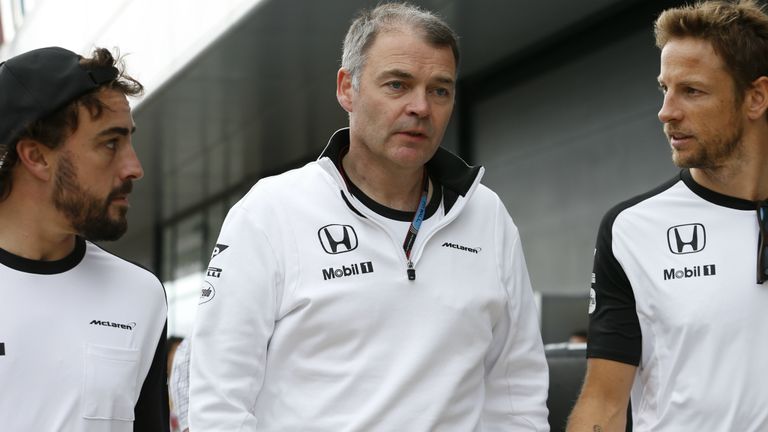 Alonso did confirm, however, that the fresh engines would be "exactly the same spec as we've been running" despite all manufacturers being able to make changes under reliability grounds.
Although the team's 2015 record still shows just one two-car race finish this year, Honda motorsport chief Yasuhisa Arai declared after the last race at Silverstone that the Japanese manufacturer were now confident they could shift more of their focus onto improving performance over the second half of the season.
Alonso, who finally opened his points account for his second spell at McLaren with 10th place at the British GP, insists improvements are continuing to be made, even if it is not always obvious from their lowly positions on the timesheet.
And while he is expecting the return to power-hungry tracks in Belgium and Italy after the summer break to cause more problems for the MP4-30, he hopes McLaren can sustain a stronger run of results when the flyaway rounds recommence in late September.
"We need to remain calm because we are so far back that even if we make big improvements it will be not so obvious in terms of results and how competitive we can be. But definitely it can only get better because we are at the back of the grid!" he said.
"We need to improve the whole package. On the power unit side there is a lot to improve; on the aerodynamic side there is room to improve. Mechanical side, reliability which we have been facing a lot of problems – not only in the races but also practice.
"So there are many things we need to put in place. I think we are moving in the right direction but, as I said, it's not always so obvious when we are racing improvements because instead of 17th we are 16th or 15th.
"But hopefully the second half or the season – or let's say after Monza because Spa and Monza will be quite hard for us and our characteristics – let's say from Singapore onwards we can see something clear in terms of results."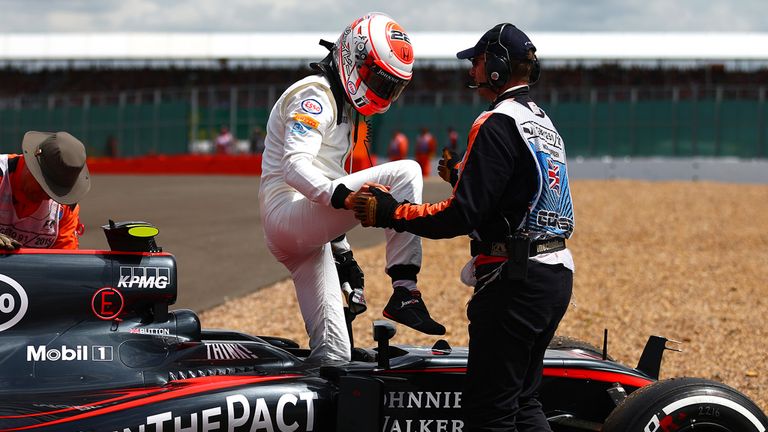 Before then, however, and team-mate Button is at least hoping for just the team's third points finish of the year with the tight and twisty Hungaroring one of the least engine-dependent circuits on the F1 calendar.
"It should suit us much more in terms of layout of the circuit. We have some parts which will help the weaknesses that we have in certain speed corners, so you'd have to say we're hoping for points," Button said.
"The last time I scored points was Monaco - and it was the last time I finished a race. So I suppose that's a pretty good possibility of scoring points here!"