McLaren are still happy with Honda says Eric Boullier
But racing director looking to use driver frustration to speed up progress
By William Esler
Last Updated: 27/08/15 9:39am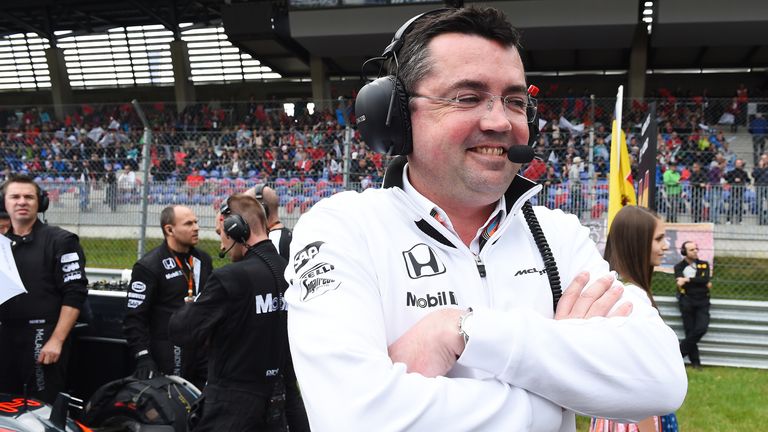 Eric Boullier says McLaren are still happy with Honda, but admits it is important their timescales match up.
The reunification of the partnership has endured a difficult start, with the engine down on power in comparison to Mercedes, Renault and Ferrari as well as being notoriously unreliable.
There have been public signs of friction between the two parties recently, in part due to Honda's refusal to recruit external staff to speed up the development process.
"We are happy with Honda and Honda are happy with us, even if we are not where we want to be," Boullier told Sky Sports F1.
"We have to respect the culture. It was a strong position they have and a strong suggestion we have in McLaren, but we have to respect Honda's decision. Honda have their own map and we just have to make sure their timing is matching our timing."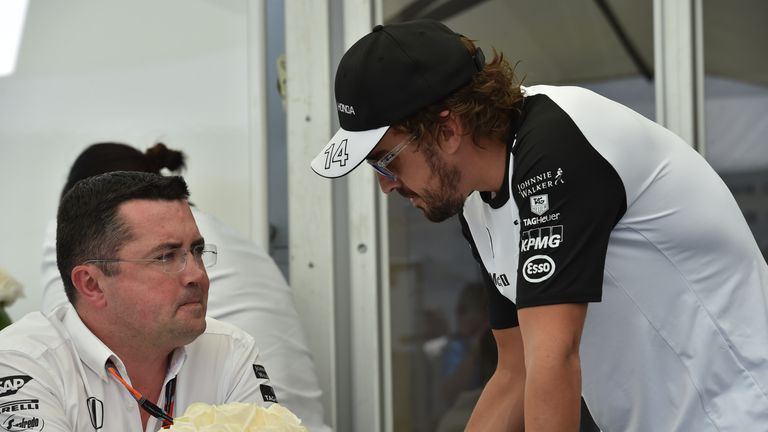 McLaren's dismal performance in Belgium prompted Jenson Button to brand it "pretty embarrassing" while Fernando Alonso described it as "painful". That could be interpreted as an apparent break of rank, but Boullier is hoping he can use those comments to put pressure on Honda.
"What I don't want is for them to get frustrated and not being excited about the challenge," he added.
"We are being open with them and actually if I can use the drivers to put the right pressure on the right places then it can help the timing to be good."
However, with both drivers in the twilight of their careers and Stoffel Vandoorne and Kevin Magnussen waiting in the wings, are McLaren prepared for one of their drivers to leave?
"It is not in my plan at all to think or discuss those guys walking away now," Boullier said.