F1 qualifying U-turn likely by Bahrain GP after new system lambasted
F1 bosses set to vote to return to 2015 qualifying format within days; New system blasted as 'unacceptable' and 'embarrassing' in Melbourne
By James Galloway in Melbourne
Last Updated: 20/03/16 10:12am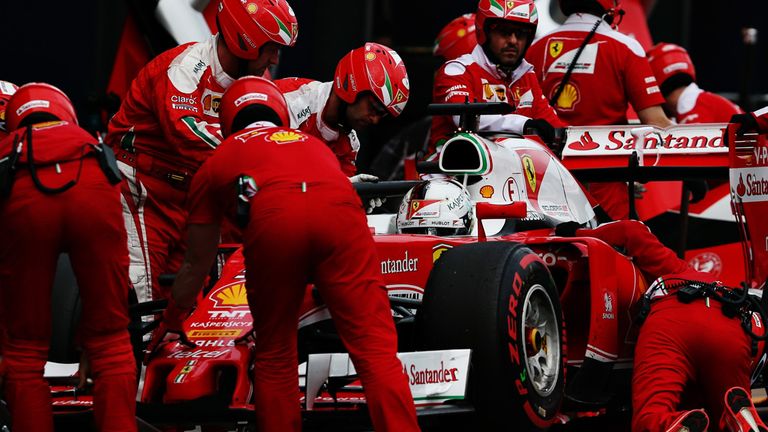 F1 chiefs will move to change the qualifying format within days after the new elimination-style system endured a farcical debut at the Australian GP.
The newly-devised system, which sees drivers knocked out at 90-second intervals from mid-way through each of the three sessions, was panned by drivers, team bosses and pundits after the new rules confused fans and meant cars were not on track at what were meant to be decisive moments of the session.
Polesitter Lewis Hamilton was already in parc ferme three minutes before the chequered flag fell, while a host of drivers had earlier been knocked out when their cars were not even on track.
Conclusions from qualifying for the Australian GP
But after an immediate backlash from fans on social media, and condemnation of the new system from a number of the sport's leading figures, moves are already underway to make immediate changes for the second round of the season in Bahrain in two weeks' time.
"There is a will [to change it]," Mercedes boss Toto Wolff said on Saturday night in Melbourne.
"Nobody tried to damage the spectacle in qualifying on purpose. The basic idea of having a shootout and every 90 seconds somebody drops out could trigger results that give a certain variability and could mean that a favourite gets it wrong.
"So the basic concept was not completely stupid but, as with many things, the devil lies in the detail and we've seen today that we actually complicated things in a time that we should simplify them.
"There was periods when no car was running, you saw that at the end, and that wasn't exciting.
"That should be the target [to change by Bahrain]."
With the season already underway, a unanimous vote of the F1 Commission will be required to change the regulations again - with such a move possibly taking place as early as Monday.
"Technically you need a couple of days to change whatever you want," said McLaren racing director Eric Boullier.
"You just need an e-vote by fax or by email and the FIA Commission members can give their opinion. If everybody agrees, it should be unanimous and it could be done."
When's the Australian GP on Sky Sports F1?
It appears likely that the three-part qualifying system will revert to the rules used over the last decade, with a group of cars exiting at the end of Q1 and Q2 respectively before the top 10 compete for pole in Q3.
"It seems there's a unanimous desire amongst both the team bosses and the drivers themselves and other power brokers within the sport to get all this changed, probably back to the way it was last season in time for the Bahrain Grand Prix," reported Sky Sports News HQ's Craig Slater.
The shake-up of qualifying was only first agreed two weeks ago by the Strategy Group and F1 Commission and had already provoked controversy among drivers, who had argued that it would not work.
Team managers also met with FIA race director Charlie Whiting to express reservations about the new-look Q3 during testing at Barcelona, but the elimination system was subsequently rubber-stamped in its original form by the World Motor Sport Council last week.
Wolff believes F1 is right to be looking at ways to improve its spectacle, but suggests it needs to take longer working on any more radical solutions.
"There are two perspectives," he said. "The first is we had a qualifying format that was pretty okay and in order to spice things up this is where we ended up. The obvious choice is to return to what we had before, it's in the regulations. If we were to reinvent a different format I think we need to think carefully about what that would do.
"We shouldn't close our eyes to trying to make the spectacle better - that is important - but it should be a thought through process."
Hamilton enjoys 'sexy' laps for pole position
The first race of the 2016 F1 season, the Australian GP, is exclusively live on Sky Sports F1. The race in Melbourne starts at 5am on Sunday morning.