F1 Monaco GP talking points
What could possibly go wrong - again - at Mercedes? Red Bull's revival rolls on and why Monaco still works just fine
By Matt Morlidge, James Galloway and Pete Gill
Last Updated: 31/05/16 11:44am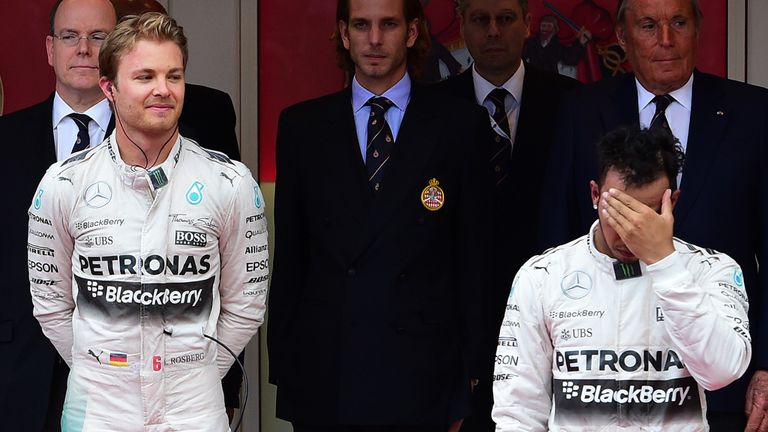 Hamilton's hoodoo, Rosberg's record... what could possibly go wrong?
Following the fall-out from an incredible Spanish GP it's finally time to return to racing and Mercedes, for one, simply can't wait for that after a tension-filled couple of weeks.
The world champions have seen their driver line-up's strained relationship questioned once again and have even batted away sensational rumours that Lewis Hamilton may not even take part in Monte Carlo.
They will hope to get back to having two cars in harmony, avoiding contact and dominating races - but the Monaco Grand Prix offers up yet more interesting sub-plots for the Silver Arrows.
Not only could Red Bull, possibly with one upgraded engine, be a contender around the narrow streets, but Mercedes return to a circuit where there have been plenty of flashpoints over the last few years and will have two fired-up drivers at their disposal.
In Hamilton's case, he is without a win in Monaco since 2008 and is desperate for victory at his "Achilles heel" circuit. He felt his team harmed his progress in the race in both 2014 and, understandably 2015, so the Brit will no doubt do anything he can to claim his first win of the season.
Nico Rosberg is a master around the Principality and his collision with his team-mate in Barcelona, after a stunning start, ended his 2016 winning run. He has another streak to protect at his adopted home race having claimed the last three grands prix.
Both drivers insist the case is closed when it comes to Spain but if history is anything to go by with these two, that was just the start and could be the defining moment of 2016. All their rivals need now is a controversial ruined Q3 lap here, a team's pit miscalculation there. Mercedes, on the other hand, will be eager to banish their Monaco ghosts. MM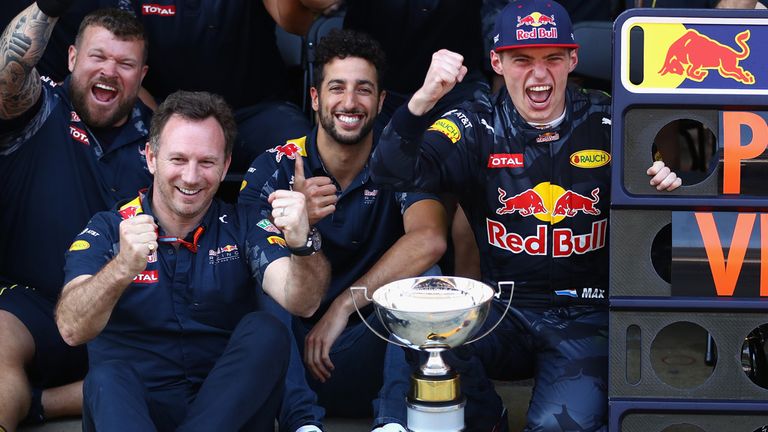 Red Bull rising again
So much for that "transitional" season.
After 21 months out of the winner's circle for Red Bull, F1's once all-conquering powerhouse served a timely reminder at the Spanish GP that it remains unwise in the extreme to underestimate them.
Yes, Max Verstappen's landmark win probably wouldn't have come about had Mercedes' in-house rivalry not turned into the equivalent of TV show Total Wipeout, but it shouldn't be forgotten that Red Bull had already shown plenty of Barcelona promise before that stunning race day.
'Verstappen similar to Schumacher'
By outqualifying the Ferraris, and getting within 0.7 seconds of Lewis Hamilton's pole time, Red Bull showed their chassis and Renault's engine are a more potent combination this year - and that's before the French manufacturer introduce their upgraded power unit, which was successfully trialled at the post-race test.
Of course, given it's one of the most tortuous and slowest tracks on the calendar, Monaco hardly rewards engine potency - so, even if Renault accelerate the introduction of their new unit, its full effects wouldn't be felt this weekend.
What could be though are Red Bull's long-established aerodynamic strengths. Mercedes are hardly deficient in this area either, there's good reason to believe Verstappen and Daniel Ricciardo, rather than Sebastian Vettel and Kimi Raikkonen, could give the Silver Arrows the toughest time of anyone around the unforgiving Monte Carlo streets. JG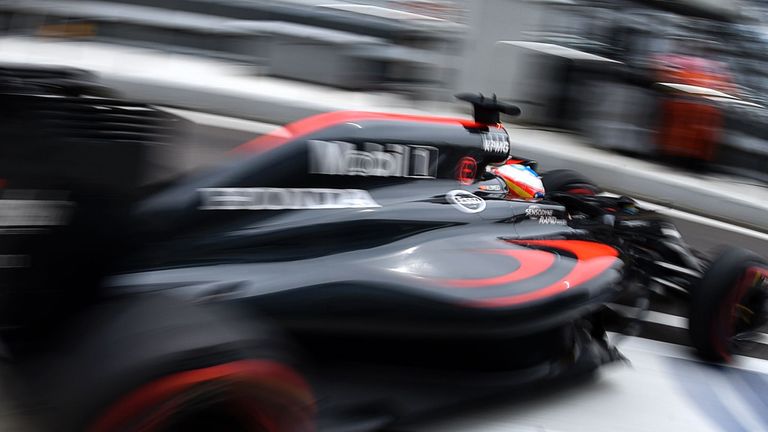 No better time to perform for McLaren
They may be nowhere near fighting for titles just yet but McLaren are certainly a team on the up. 
Fresh from making Q3 for the first time since renewing their Honda partnership and almost returning both cars in the points in Barcelona, they head back to a track that has treated them well over the years.
In fact, McLaren are the most successful team in Monaco GP history, claiming 15 wins. Now, that may not be possible this time around, but even last year this was the circuit where they earned their first points of the campaign.
Power isn't the order of the day around the narrow streets and so this weekend should suit their package.
"I believe that our car is rather suited to this type of circuit," said Honda chief Yusuke Hasagawa. "So if we can squeeze out the full potential through good balance of the power unit and chassis, I think we have a chance to be competitive throughout the weekend."
Fernando Alonso, who triumphed for McLaren in Monaco in 2007, and Jenson Button will be desperate to eke out the maximum performance. It's a realistic opportunity for significant points. MM
For them and us, Monaco somehow always works
So what's the thing about Monaco?
For those lucky few this weekend crammed into the Principality, a seething mass of money, networking, and studied glamour, the thing about Monaco is being on the invite. For those equally-lucky few, the 22 drivers in their polished flying machines, Monaco's thing is the challenge of a high-speed ballet where car and man plays dare against the omnipresent barriers for lap after relentless lap. It takes nerve around Monaco - and a different kind of mind-set to prosper. As Lewis Hamilton remarked, Monaco represents "one of the purest thrills you can have in a racing car". And Lewis should know: he even managed to crash his road car here in November.
For the rest of us, the thing about Monaco is that something always happens in Monaco.
Pundits: Why Monaco is still special
This is where the Hamilton-Rosberg relationship first truly imploded two years ago. It's also where Mercedes announced Hamilton's new deal last year, lost Hamilton the race a few days later, and were revealed to have conducted a two-day test with Pirelli in May 2013. What else? How about Michael Schumacher parking the bus, or at least his Ferrari, at Rascasse in 2006 and for those of us of a slightly older vintage, the sight of Ayrton Senna - who promptly returned direct to his Monaco apartment without so much as a word to his McLaren team - crashing out at Portier in 1988 remains the definitive image of Monaco.
Monaco is different in all kinds of ways. But for the event already being synonymous with F1, the notion of squeezing a race into this already-claustrophobic piece of real estate, tottering precariously above the Mediterranean, would be considered preposterous. Which is exactly what Monaco is and which is also why it works, whether you're here or there, part of the lucky few or the envious majority watching from afar at the gilded rich, the startled hangers-on and those lucky men in those polished flying machines. PG