US GP qualifying postponed to Sunday after three-hour rain delay
Repeated rain delays on Saturday in Austin eventually see qualifying pushed back to Sunday morning; P3 had earlier taken place, however; Sky F1's live coverage to begin at 1.45pm on Sunday
By James Galloway
Last Updated: 27/10/15 5:26pm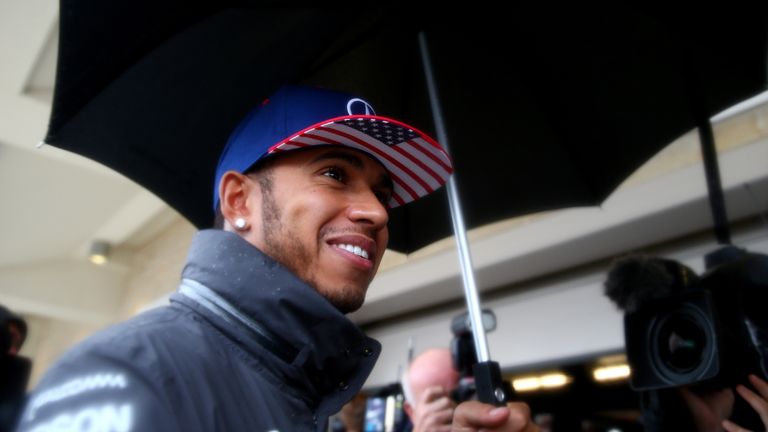 Qualifying for the United States GP has been postponed to 2pm UK time on Sunday after a three-hour rain delay at a drenched Circuit of the Americas.
The battle for pole position will now take place just hours before the race is scheduled to get underway after torrential rain throughout Saturday in Austin repeatedly forced the start time for qualifying to be pushed back.
Six separate 30-minute delays were issued by the FIA before the governing body finally called a halt to the wait at 4pm local time and confirmed qualifying would be moved to Sunday morning.
Wet conditions are forecast to continue into Sunday, but not at the same ferocious level which saturated the undulating Circuit of the Americas on Saturday, increasing the prospect of the remaining sessions running to the revised schedule.
It will be the first time since the 2013 Australian GP that both qualifying and the race have been held on Sunday.
The bad weather which has dogged the Texan state capital is as a consequence of Hurricane Patricia, which hit land on the west coast of Mexico on Friday and wreaked havoc with winds measured at 200mph. 
Heavy overnight rain saturated a circuit which had already been battered on Friday - when Practice Two was cancelled - although the morning's final practice session took place as normal. Drivers completed more running than usual in such challenging conditions, with teams aware that the results could end up forming Sunday's grid if qualifying was cancelled altogether.
Fans were initially advised by CoTA officials to stay away from the circuit on safety grounds, meaning they missed the P3 running, before arriving ahead of the scheduled start for qualifying.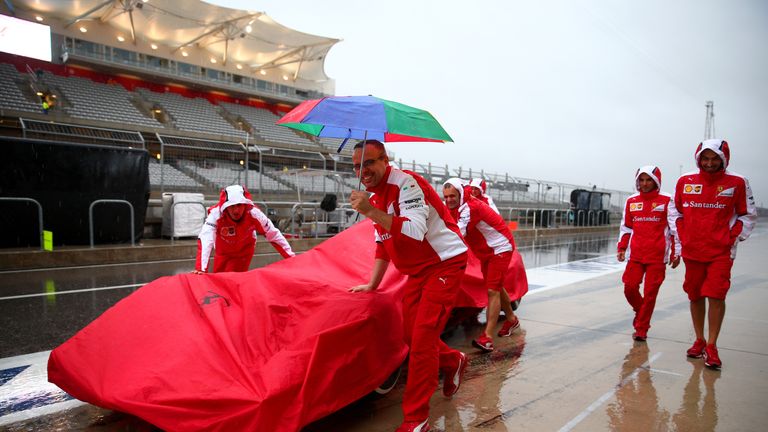 However, conditions only worsened into the afternoon which prompted an initial 30-minute delay to the scheduled 7pm  UK start time. In the hope that there might be a window of lighter rain to at least allow Q1 to get underway, Race Control repeatedly held off from postponing running and issued a succession of further delays.
During the interminable wait as rain continued to lash down, teams and drivers did their best to keep the fans who had stayed to brave the elements entertained, with Red Bull team-mates Daniel Ricciardo and Daniil Kvyat even performing an impromptu dance routine in the pit lane.
However, at 4pm local time, and with the rain showing no sign of abating, officials confirmed after one final track inspection that qualifying would be moved to Sunday morning at 9am local time.
Provided there are no further revisions to the race weekend schedule, teams therefore face an unusually frenzied Sunday.
Lewis Hamilton will secure his third world championship if he beats Ferrari's Sebastian Vettel - who is facing a 10-place grid penalty - by at least nine points and Mercedes team-mate Nico Rosberg by two.