'Formula 1 to run three-car teams in 2015 before introducing customer cars in 2016'
Off-track politicking the major talking point on the F1 backpages despite Nico Rosberg's riveting victory ahead of Lewis Hamilton
By Pete Gill
Last Updated: 25/11/14 5:44pm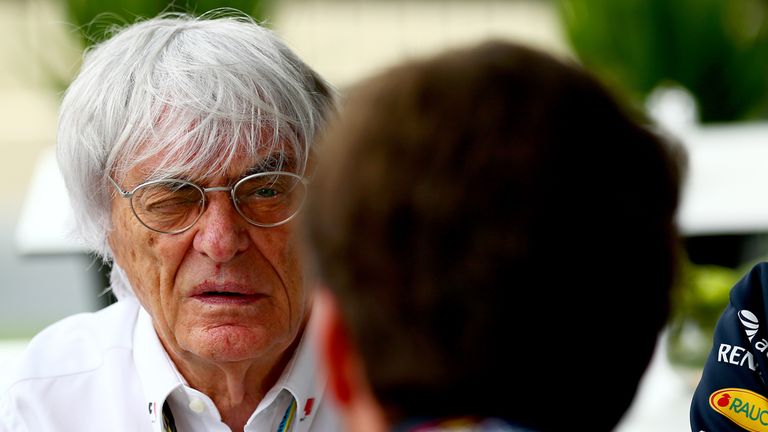 Fleet Street believes F1 is preparing to field three-car teams in 2015 before running customer cars in 2016.
While Lewis Hamilton and Nico Rosberg fought out the latest battle in their season-long contest for the World Championship at Interlagos, a new controversy brewed off the track amid claim and counter-claim about the sport's future.
'Struggling outfits have been told there is no more money on the table as the sport appears to move inexorably towards customer cars in 2016 when the major names will provide all the cars on the grid,' reports Paul Weaver in The Guardian.
'Before that it seems certain Ferrari and Red Bull will run three cars next year to fill the holes left by Marussia and Caterham, who have fallen into administration. Customers cars have no history in the sport and they would spell the end of the days when smaller teams such as Lotus – and even Jordan – were able to finish on the podium. From the point of view of those who run the sport it will be a lot easier to control.'
According to The Times' Kevin Eason, the remaining have-nots on the grid – Force India, Lotus and Sauber – fear they are being driven out of the sport as part of an orchestrated campaign to radically change the shape of F1.
'The three teams were shown an email on Saturday night outlining details of a plan to have Red Bull and Ferrari supply a third car for the grid next season,' Eason declares.
In a riveting follow-up piece for the newspaper, Eason adds:
'The nascent plan has been carefully thought through by the main players: that is for two leading teams to run three cars each. The three rebels say they have been told that Red Bull and Ferrari will run an extra car each next season to cover the loss of Marussia and Caterham and bring the grid back up to a full complement of 20 cars.
'Rest assured that both teams would leap at the chance of supplying third cars to the grid, assuming that the FIA, the supine governing body, gives approval.'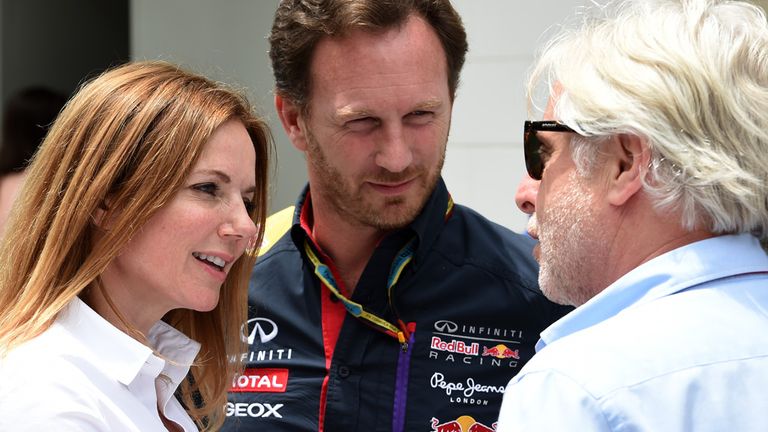 In The Daily Telegraph, Daniel Johnson argues that the paddock has now been split into two rival camps as a result of the relentless politicking of recent weeks:
'Open civil war broke out in Formula One on Sunday night, as Bernie Ecclestone told the three smallest teams they will receive no help to avoid financial ruin, plunging the sport into fresh depths of bitterness and acrimony.
'It was difficult to know where the truth lay in a rancorous Sao Paulo paddock on Sunday, but the small teams were steadfast in their position under the threat of financial apocalypse. 
'Just one week ago in Austin, Texas, Ecclestone was full of mea culpas, arguing that something needed to be done, but he has been in bullish and uncompromising mood all weekend in Brazil.'
According to The Sun's Ben Hunt, a guest on this week's edition of The Midweek Report, 'Ecclestone has made it clear he would like to see the big teams – such as Ferrari, Red Bull, McLaren and Mercedes – running three cars in the future. But Sunsport has learned that even though those teams have a clause inserted into their contracts, Red Bull and Mercedes would prefer to only run two vehicles."
And in The Daily Mail, Jonathan McEvoy sounds far from convinced that F1 will be radically reshaped at the expense of the current backmarkers:
'Ecclestone says they should live within their means. He is, of course, the master of making and exploiting mischief. What does the argument amount to? Nothing definitive. It is a big arm wrestle, positions are being struck, claims are being met by counter claims. The fight on the track is more real, and the final chapter of Hamilton versus Rosberg cannot come soon enough.'
Meanwhile, in The Daily Mirror, Byron Young has an alternative take on the race-costing spin that Lewis Hamilton attributed to worn-out tyres after staying out for an extra lap before his second stop:
'His team asked him to adjust one of the myriad of buttons in his cockpit and as he fiddled with them he forgot to flick a switch to adjust the brake balance
'Such is the complexity of modern Formula 1 it was enough, with his car on the limit, to send him skittering off at Turn Four.'