Sky F1 Q&A: Ted Kravitz on Luca Montezemolo's exit & what now for Ferrari
The possible implications for Fernando Alonso, Ross Brawn and Marco Mattiacci after the Scuderia President stands down
By Sky Sports Online
Last Updated: 10/09/14 5:08pm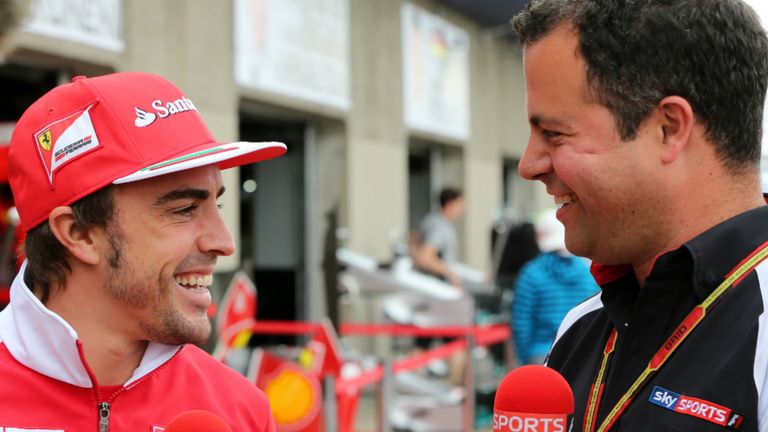 First of all, it's important to clear up a spot of confusion. We all saw Luca di Montezemolo at Monza at the weekend, waving to the Tifosi and giving every indication he would stay on. But here we are four days later and he's no longer Ferrari President. What gives?
Ted Kravitz: "Montezemolo's departure is a key lesson in why you shouldn't believe anything anyone tells you in Formula 1. While he was quite careful in making the denial he was making, saying 'I have a three-year contract' and 'If and when I have news I'll let you know', he certainly gave the impression that he wasn't about to leave Ferrari. And then he did. So while I don't think we can call Luca a liar, he certainly misled the media and by extension, Ferrari fans the world over. 
"Two possible explanations: first, he didn't know what just about everyone else in the paddock knew: that he was about to be 'retired' by FIAT chairman Sergio Marchionne. Or perhaps he did know but didn't want to confirm it ten minutes before qualifying at Ferrari's home race; that would have been a very negative story. But still, it isn't good for F1's image that fans can't trust much of what a lot of senior people say."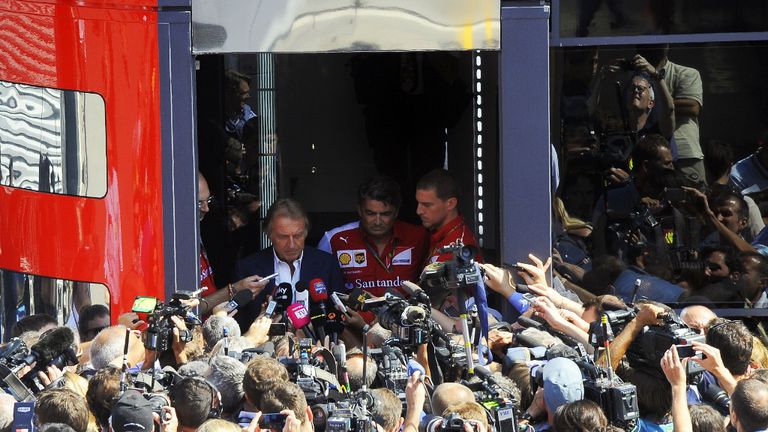 Rumours had been building for a while that Montezemolo would leave. Why has he gone?
TK: "We'd heard from multiple sources that this would be his last race. The story in Italy was that he was the log-jam in Ferrari's progress up the grid - the last of the old guard piling on the pressure and expecting immediate results. Then there's the wider issue of Ferrari's potential flotation, which Montezemolo opposed. He even makes reference to the FIAT Chrysler flotation on Wall Street in his resignation letter as a reason for handing over power."
What impact might Montezemolo's departure have on Fernando Alonso's future and also the team at large?
TK: "There's no doubt Luca Montezemolo was an inspiring figure and always had Ferrari's best interests at heart. Politically he was very good and in that respect has left them in very good shape – he negotiated a veto over rule changes, for example, as well as more prize money than other constructors.
"But we got an insight into his faults when Luca Marmorini [Ferrari's former engine chief, who was sacked in the summer] was interviewed and said they'd needed an upgrade to the wind tunnel, but Montezemolo wouldn't sanction it. It does seem he's been somewhat of a hindrance to progress but now he's gone, people who weren't prepared to work under him can work under him."
…And two big names have now been linked with Ferrari?
TK: "Yes, Ross Brawn or Bob Bell - either could be confirmed in a top role at Ferrari in the next month or so.
"Montezemolo's reputation was always that of an eccentric and demanding boss, not known for his patience. I understand one reason Adrian Newey did not accept Ferrari's offer of employment was because he didn't think he'd be given the two years he'd need to turn the team round without Montezemolo losing patience. Ross Brawn and Bob Bell might consider the job of leading Ferrari is much easier and likely to succeed without Luca Montezemolo, strange as that sounds given Luca's achievements. 
"As for Fernando Alonso, I think he'll be feeling that at least there's a bit of movement and progress at the top. Always doing the same thing won't change anything but getting a different person at the top of the company, like Bob Bell or Ross Brawn, that'll certainly give him more optimism they can produce a championship-winning car."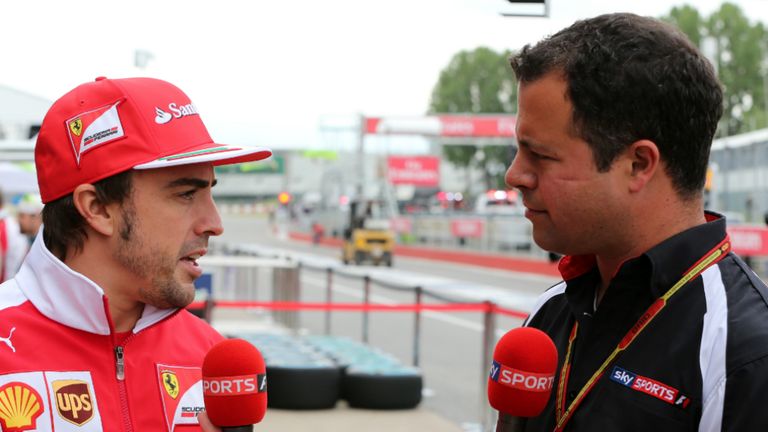 With Montezemolo gone, the suggestion is that either Brawn or Bell will head the team while Marco Mattiacci – who has only been in that role since April – 'moves upstairs' at Ferrari. Does that sound plausible? 
TK: "Mattiacci's position is now fluid. He can safely move into whatever position he needs to enable a new Team Principal along the lines of Ross Brawn to come in and run Ferrari. The big question is whether it should be Brawn or Bell. The day that Stefano Domenicali went, Mercedes announced Bob Bell's departure. People put two and two togther and I think there is some truth in it.
"He's a very solid alternative if they can't persuade Ross Brawn out of retirement. He has experience of working with James Allison and Fernando Alonso at Renault and he also has Mercedes' secrets: their engine and ERS concepts and how they all integrate with the chassis."
Brawn was Mercedes' Team Principal, of course, but while Bell was their Technical Director, he did briefly serve as Renault's team boss in 2009, didn't he?
TK: "He did for a brief period but didn't appear entirely comfortable in the role. Yes, it was in the immediate aftermath of Renault's race fixing scandal, but anyway, I'm not sure he's the sort of character who would want to deal with the politics of Ferrari. But as we've said, with Luca Montezemolo's removal maybe that's not necessary. If you don't need to be a political person anymore and it's a more benign structure then maybe that does point to someone like Bob Bell. But Ross back at Ferrari would be a great story."
Mattiacci has recently spoken of his plans to change how Ferrari are run and return them to winning ways. But if he is promoted to run the entire company, might the new Team Principal not ditch those plans and cause more upheaval?
TK: "I'm not so sure: it would all make sense if Marco Mattiacci had a working Chairman role, with Sergio Marchionne having the rest of FIAT to run. Mattiacci can make that role whatever he wants. He hasn't been in the Gestione Sportiva very long; he probably hasn't any inflexible ideas about how things should be done and would, I think, leave the direction of Ferrari to a new Team Principal to work on, with no pressure from above, until they succeed. As James Allison said in Spa - Ferrari doesn't lack resource or good people. With the right leadership, they'll get there."