Zoom in on F1: Your chance to have your best 2014 pic showcased with the stars'
Get the top F1 photo you've taken from '14 in the Zoom charity auction!
By Sky Sports Online
Last Updated: 06/01/15 9:54am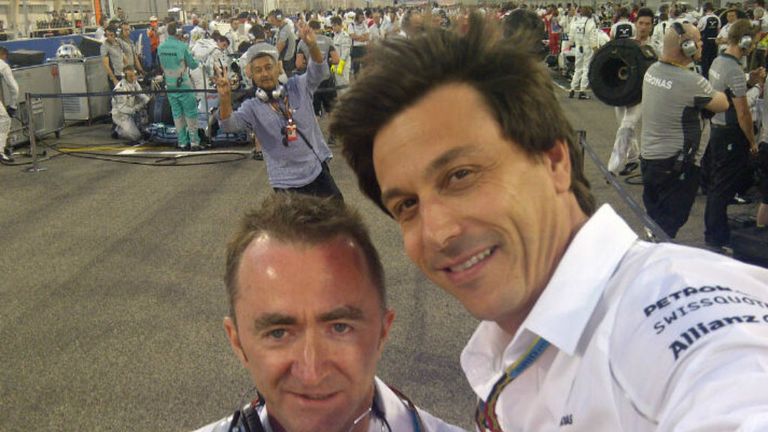 Sky Sports F1 is delighted to announce an amazing competition in conjunction with Zoom and Nikon, with a fabulous set of prizes on offer for the winner and one lucky runner-up.
We'll be joining Formula 1's racing drivers, team personnel and Bernie Ecclestone on Friday January 16 to support the 2015 annual Zoom charity auction and you could join us there as well!
In what was a memorable and tense 2014 season, the stars of the sport both on and off the track were each asked to take a photograph that represented a snapshot of their world. The results – all exclusively signed by the participants – will be auctioned off during a star-studded gala evening.
The event, held in association with Nikon, is in its third year of running with proceeds raised in aid of London's Great Ormond Street Hospital Children's Charity.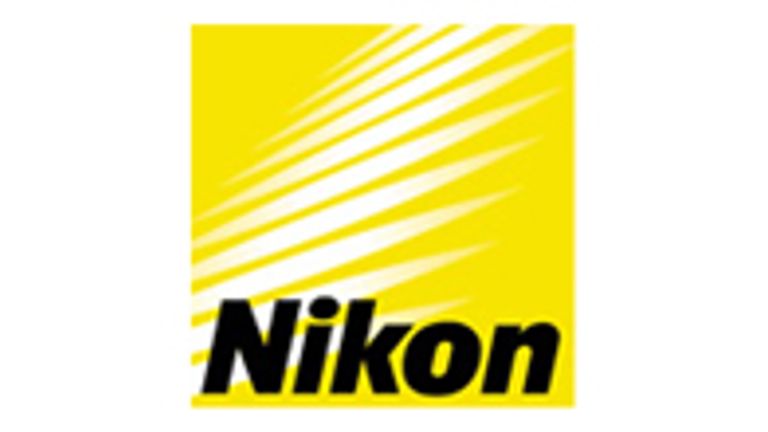 The @ZoomAuction initiative gives fans a unique insight into the lives of those most closely involved in the sport.
Christian Sylt, co-founder of Zoom, said: "Once again we would like to thank the teams and drivers, Bernie Ecclestone, the other participants and all our partners for their support. We are looking forward to building on the success of the two previous events to raise more money for Great Ormond Street Hospital Children's Charity through the auction of these unique images and the cameras which Nikon has kindly donated."
Olivia Jary, Head of Business Development at Great Ormond Street Hospital Children's Charity said: "We're delighted to be working with Zoom again this year on this exciting project, which brings together our supporters in the F1 community. The money raised will make a real difference to patients and families from across the UK. We'd like to thank Zoom and the F1 community for their continued support and generosity."
With all the F1 drivers and team principals taking part it meant subjects covered were as diverse as Jenson Button's view of his 'office' to Toto Wolff's on-the-grid selfie with colleague Paddy Lowe in Bahrain. And members of the Sky Sports F1 team were also asked to get involved, with the likes of Martin Brundle, Damon Hill and David Croft sending in their own snapshot of 2014:
Damon Hill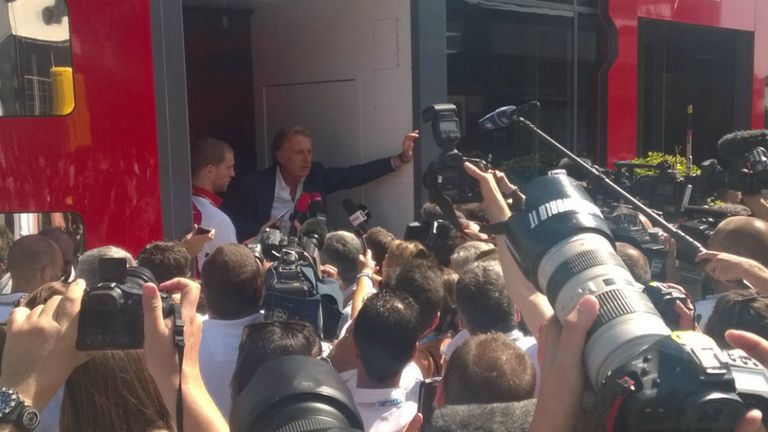 "Say hello, wave goodbye? I was presenting with Sky in the Monza paddock when this mob of photographers appeared and surrounded Luca di Montezemolo. It was a big show, as they say. He was addressing the masses. Curiously he spotted me in the crowd and waved! I wish I had that photo! Luca must have known this would be his last appearance as head of Ferrari....or he was hoping it wouldn't be. Either way, it was classic Italian political display. Like an Emperor in the Coliseum, or the Forum, like Julius Caesar. Et tu Brutus?"
Martin Brundle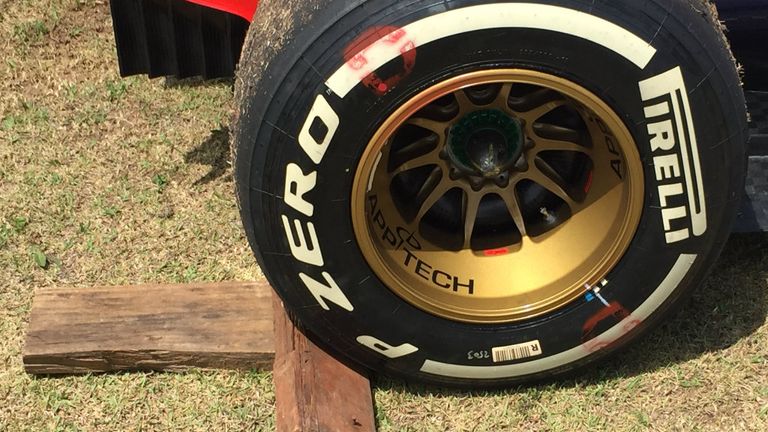 "A low-tech but effective means of stopping a stranded Toro Rosso carbon fibre masterpiece from rolling back onto the track at Interlagos."
David Croft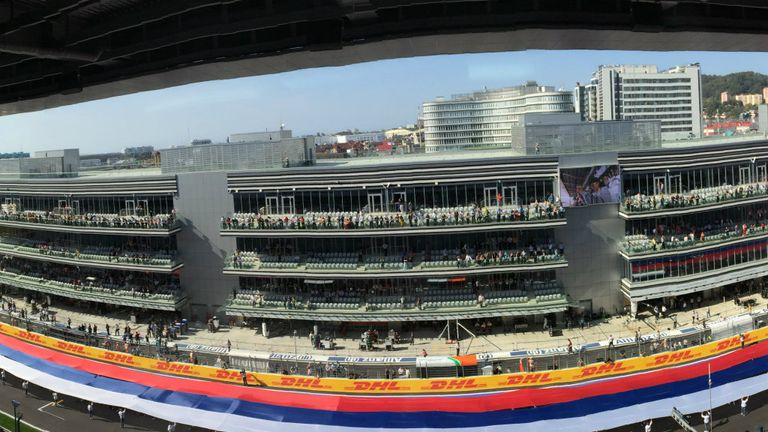 "Perched high above the main straight, the Sky Sports F1 Commentary Box offered the perfect view of a very colourful opening ceremony for the Russian Grand Prix. So to show my followers on Twitter part of the opening ceremony before the first race in Sochi, I took this photo just as the longest Russian flag I've ever seen was being unfurled."
………………….
And here's your chance to be part of it all!
Whether it's from a race day you've attended, or a chance meeting with an F1 hero, all we want you to do is simply send us your very best F1-related pictures from 2014 via Twitter using the handle @SkySportsF1 and the hashtags #SkyF1 #ZoomAuction #Nikon or via our Sky Sports F1 Facebook page. Or if you prefer, you can email your picture to us using the address F1Feedback@bskyb.com including your name and contact details.
The images will then be shortlisted into a top 10, winning image and runner-up by the Sky Sports F1 team and featured on the Sky Sports website.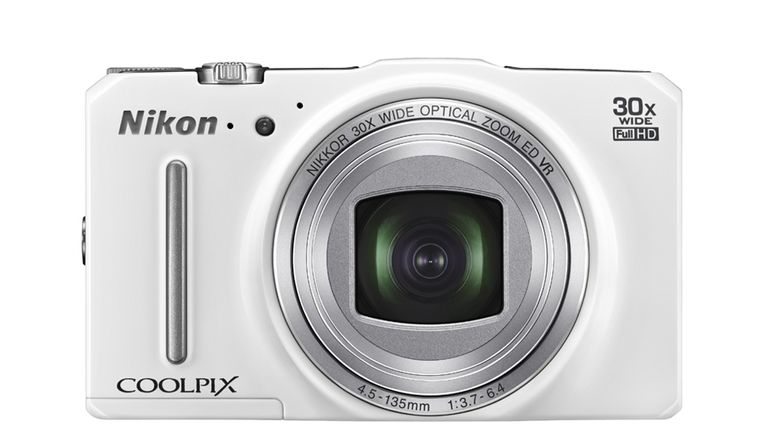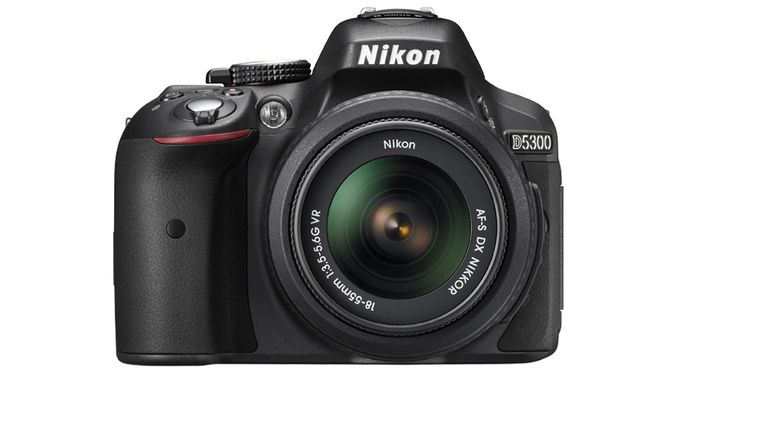 But that's not all as the winner will also have their image printed, framed and auctioned off alongside all the other pictures for the 2015 Zoom charity auction contributed by the likes of 2014 F1 world champion Lewis Hamilton and F1 supremo Bernie Ecclestone. They must be able to attend the event itself on Friday January 16 2015.
The winning image itself will then be added to the Zoom 2015 book for publishing, immortalised forever for fans and readers alike, with all proceeds going to the Great Ormond Street Hospital Children's charity.
And if that wasn't enough, the winner will also receive a brand new Nikon D5300 + 18-55mm VRII D-SLR kit courtesy of event sponsors Nikon! The runner-up will be sent a Nikon COOLPIX S9700 camera. 
The competition opens on Friday January 2 and all entries must be submitted before 23:59 Sunday January 11. 
Jeremy Gilbert, Group Marketing Manager at Nikon UK, said: "We're delighted to be supporting the Zoom initiative for another year. It's a fantastic project that both raises money for an incredibly worthy charity and opens up the world of Formula 1 to fans through imagery, offering an exclusive perspective of the sport with behind the scenes images."