Jenson Button says Nico Rosberg's move on Lewis Hamilton at Spa was 'unbelievable'
Englishman expresses sympathy for former McLaren team-mate and praises Hamilton's mature reaction to run of bad luck
By Pete Gill
Last Updated: 26/08/14 12:59pm
Jenson Button has described Nico Rosberg's botched – and highly controversial – attempt to overtake Lewis Hamilton on the second lap of the Belgian GP as "unbelievable".
Despite clashing with Hamilton during last month's German GP, Button has expressed sympathy for his former McLaren team-mate and the sustained run of misfortune which has seen the Englishman fall 29 points behind Rosberg in the Drivers' Championship.
Hamilton was forced to retire from Sunday's race at Spa due to the damage inflicted when Rosberg clipped his team-mate's car while the unpunished German went on to finish in second to extend his title advantage.
"There was nothing there," Button said of Rosberg's attempted move. "All he could do was go off the circuit. There was no move. I think any driver would look at it now, and I am sure Nico would look at it and say 'What was I thinking?'"
"I feel for Lewis, he was leading the race. It is unbelievable."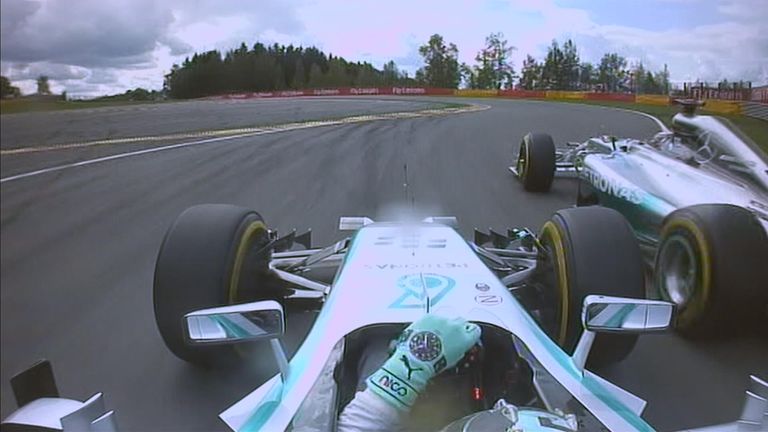 Despite widespread condemnation of his driving, Rosberg has refused to apologise for the ruinous move and insisted he was entitled to attack Hamilton for the lead of the race.
The Mercedes hierarchy made plain their fury with Rosberg afterwards and Hamilton claimed his team-mate admitted he'd chosen not to avoid a collision "on purpose" in an internal debrief.
"I've always said the person who wins the World Championship is the person who does the best job on the circuit, but that does not seem the way it is at the moment," added Button pointedly to The Times.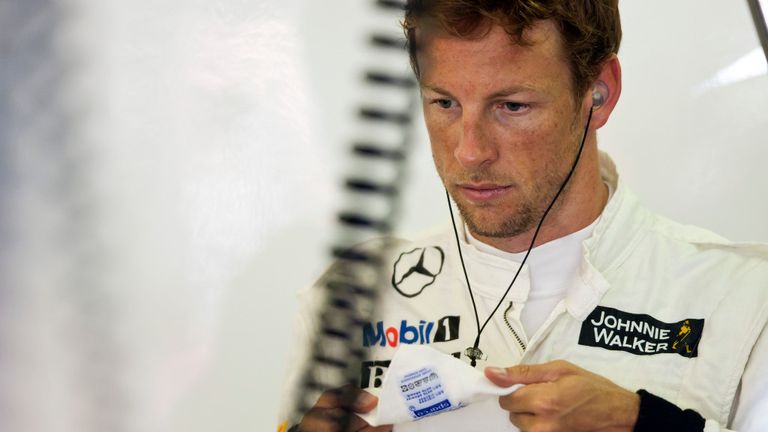 Hamilton infamously tweeted telemetry from his and Button's cars after being beaten to pole position by his then team-mate at Spa two years ago but the 2009 World Champion says he's been impressed by how Hamilton – who has endured three DNFs this year compared to Rosberg's one - has responded to his litany of setbacks in 2014.
"For me, Lewis has come across really well in the media after some disappointing races," said Button. "I think he has definitely grown as an individual, which is good to see, and has taken it on the chin. Hopefully it will build his confidence for the rest of the season, rather than shatter it."
The Hamilton-Rosberg rivalry has been the dominant focus of attention throughout the season but Button fears that their contest may now have crossed a line.
"Is it good for the sport? It's negative because we didn't see a good battle between those two," he added. "But it does get everyone excited about the next GP in Italy, where none of the fans will be cheering for either of them and would love a coming together.
"It adds spice, but it's a shame in that true racers want to see them fighting."
Rosberg was roundly booed on the Spa podium on Sunday and Button added: "If I got booed by the fans, I'd be devastated."
This week's Midweek Report will first be shown at 8.30pm on Wednesday on Sky Sports F1 with Reuters' Alan Baldwin and Alex Brundle joining Anna Woolhouse in the studio to dissect the Spa fallout