Lewis Hamilton warned to retain his focus in 2016 for title hat-trick
Sky F1's Martin Brundle says three things can stop Hamilton becoming a four-time world champion in 2016: Nico Rosberg, Sebastian Vettel and off-track distractions
Last Updated: 05/03/16 10:53am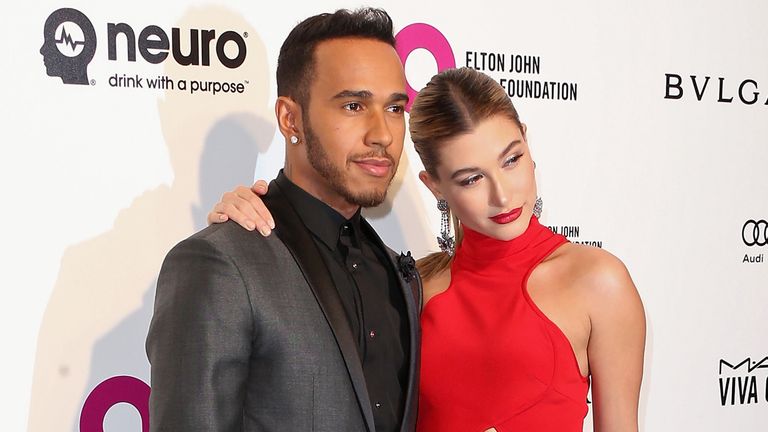 Sky Sports F1's Martin Brundle believes three things can stop Lewis Hamilton completing a hat-trick of F1 titles in 2016 - with Lewis himself one of the potential obstacles blocking his path to a fourth world championship.
Hamilton, who also won the drivers' title in 2008 and 2014, has admitted he switched off from F1 after winning last year's championship with three races to spare and was beaten by Silver Arrows team-mate Nico Rosberg in the 2015 finales in Mexico, Brazil and Abu Dhabi.
Hamilton's hectic off-track schedule also continues to divide opinion in the paddock with the world champion flying to Los Angeles to attend a charity Oscars party during the four days between pre-season testing at Barcelona.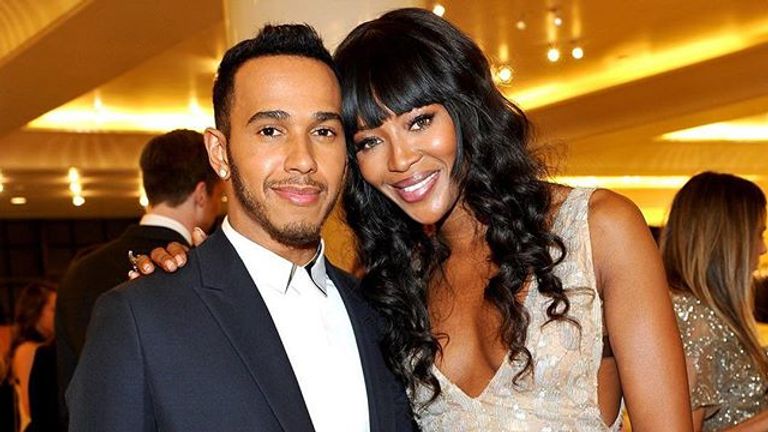 "A fourth title is possible but three things might stop him," Brundle told Sky Sports News HQ. "Himself, if he doesn't stay focused as he lost focus at the end of last season - but only once he got the championship in the bag, to be fair.
"Nico Rosberg really came on strong and I think he must be mentally clearer that he can take the fight to Hamilton all season long, and then there is Sebastian Vettel in the Ferrari.
"We know how fast Lewis can be, he knows how to win a world championship and he knows how to win loads of races, so they are the three aspects that are there to stop Lewis Hamilton taking yet another title."
Only Rosberg completed more laps than Hamilton so far this winter and while the Englishman's lifestyle may seem an unconventional approach to an F1 career, Hamilton remains adamant that it will not change.
"I try to find a balance in my life," the 31-year-old told the official F1 website last week. "Sure you need to be recharged and have full batteries for the season, and yes, the lifestyle that I live is definitely different to the other drivers. But who says that it has to be the way they are doing things?
"My style works perfectly for me. It is all about enjoying every moment."
Despite refusing to chase any headline lap times, Mercedes dominated the first test at Barcelona with the seemingly bullet-proof W07 running the equivalent of 10 Spanish GPs in just four days.
"The pace and the reliability of the Mercedes in that first test was so impressive. I have never seen anything like it," enthused Brundle.
But the Sky F1 pundit is expecting the W07 to be given some stiff opposition when the new season starts on March 20 in Melbourne.
"Will Ferrari be able to take it to Mercedes, all afternoon long, all season long? That's a tough call but I think they will be closer," added Brundle.
The first race of the 2016 F1 season, the Australian GP, is exclusively live on Sky Sports F1. The race in Melbourne starts at 5am on Sunday March 20.